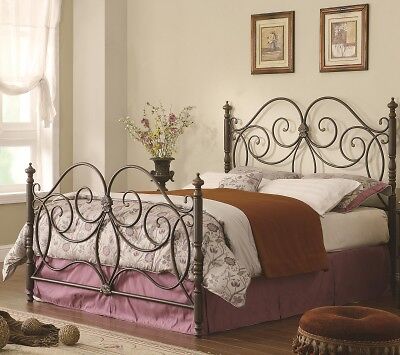 Queen size beds are the most popularly purchased size of bed, other than the single bed. This is because they are large enough to allow for large amounts of comfortability, but are not too big that they will not fit in a standard sized double room.
This means that queen bed sets are readily available, especially on the likes of eBay, where they can be bought at inexpensive prices.
There are a number of important steps that need to be taken before and during the purchase of a queen bed set. By reading the following guide and taking these steps, a queen bed set can be found at prices that are cost effective.
Measure the Space for a Queen Bed
The first thing that needs to be done, before the searching and buying process can begin, is to measure the space in the bedroom where the queen bed is going to be situated.
This should be done to ensure that one can move around the room comfortably and that the rest of the bedroom furniture is not affected, for example, wardrobe doors or a chest of drawers.
When measuring the space, one may also wish to take into account whether there is room for the likes of a bedside table or space for the headrest if required.
After this has been done and the space is ample and secure, one can then move on to the searching for and buying of a queen bed set.
Choosing a Queen Bed Style
One of the good things about queen size beds is that they come in a variety of different styles.
This is useful as it means that a bed can be purchased that matches the design aesthetic of the room, without having to redecorate. On the other hand, one can always base the design features of the room around the bed, using it as a focal point to set the tone of the rest of the space.
Here are some of the more popular styles of queen size bed that are available:
Queen Bed Style

About

Antique

Antique bed frames will often have elaborate designs incorporated into the frame. These will often include railed headboards at either end of the bed. Furthermore, antique style beds will have bed knobs on each corner of the bed to add a classic flair to the frame.

Antique style beds will be raised off the ground on four legs, a feature that is useful for creating additional storage room underneath the frame.

Antique style bed frames are available in metal and wood, but are frequently painted white with gold trimmings.

French

French style beds are slightly raised off the ground. Not as much as antique style beds, but there is still storage room available underneath.

Beds of this style will generally have cushioned headboards and tend to be made from either wood or metal.

French style beds will have a lot of curves on the frame and will often have intricate patterns carved or moulded into the frame, also.

Divan

Divan style beds are one of the more simple styles of bed. They have neither a headboard nor a footboard so lack the comfortability of the likes of a French or antique style bed.

However, they are usually the least expensive out of the bed frames available and are purchasable with drawers carved into the side to allow for additional storage space.

Divan style beds are usually low to the ground and instead of static feet they will have wheels to allow for easy movement if one would like to alter the layout of the room.

Poster

Poster beds are available in queen size but one needs to make sure that the ceiling of the bedroom is high enough to cater for it.

Poster beds will often be made from wood or metal and provide a luxury level of privacy when slept in.

However, poster beds are complex to assemble from scratch and are difficult to move around once assembled.

Furthermore, they will often be found to be the least affordable style of bed on the market.

Storage

Storage beds are extremely advantageous for those who require additional storage space. This is beneficial to couples that want a larger bed but are struggling to fit both a wider bed and storage units into a smaller sized bedroom.

Storage beds have hollow frames, meaning that the mattress can be lifted up to reveal excess storage space underneath. Storage beds may also have drawers built into their sides.
Choose a Queen Bed Material
Once a style of queen bed has been chosen, one can then decide which bedframe material to purchase:
Bedframe Material

About

Wood

Wooden bed frames are extremely sturdy and robust. They provide a solid framework for the mattress and flat-pack wooden beds are often easy to assemble.

There are, however, downsides to wooden bedframes. They are commonly found to be less affordable than the other types of bedframe materials available, but this is down to their high level of comfortability and the level of craftsmanship that goes into making the antique and French style wooden beds. Wooden beds are also heavy and difficult to move around if one wishes to change the layout of the room.

Metal

Metal bedframes are not as robust as wooden bed frames but this is made up for in the classically traditional look that is achieved when used to create antique style beds.

Metal bedframes are also a lot more reasonably priced than those made from wood and are lighter, without taking up too much space.

Plastic

Despite being the most affordable material used for bed frames, those made from plastic should be avoided if possible.

The material is cheap and they are light, but plastic bedframes are not robust and do not provide a high level of comfortability.

Faux Leather

Faux leather is a popular bedframe material. Whilst the interior may be wooden or metal, the outside of the frame is covered in faux leather.

This provides a modern look, and faux leather frames are often cushioned so additional comfort is gained when a bedframe of this manner is acquired.
Purchase a Mattress and Bedding
After a queen size bedframe has been chosen, it is time to purchase a mattress of the same size (if required), as well as bedding that fits the size of the bed. Both mattresses and bedding can be found on the likes of eBay in queen bed size and at affordable prices.
Some sellers, notably new queen bed size sellers, may incorporate a mattress into the purchase if necessary. Before purchasing a mattress, however, it is best to try one out before purchasing, so as to suit your style or preferences.
Finding a Queen Bed Set on eBay
To view the queen bed sets available on eBay, visit the Home and Garden area of the site. From here, select the Furniture link from the side of the page and select Bedroom Furniture from the drop down menu. Then, select Beds from the refinement tabs before choosing the Queen option.
It may also be worth paying a visit to the Home and Lifestyle Deals area of eBay to see if a deal can be found that matches personal requirements.
Buying a Queen Bed Set on eBay
When buying a queen bed set on the site it was worth getting to know the ins and outs of the various buying options that can be taken advantage of in order to purchase a queen bed set at an affordable price. These buying options include making a Best Offer, using a Buy It Now option, or entering into an auction by placing a Bid.
Furthermore, don't forget to get familiar with both eBay and PayPal's terms and conditions before making a purchase on the site.
Conclusion
The best way to purchase a queen bed set on eBay is by going through each individual component separately to ensure that a sensible purchase is being made.
Be sure to measure and designate a queen bed sized space in the bedroom before beginning the search and go from there.
Decide what style and material bedframe is desired, as well as the type of mattress and bedding if required. When purchasing products of this nature, organisation is the key to a rational and cost-effective transaction.