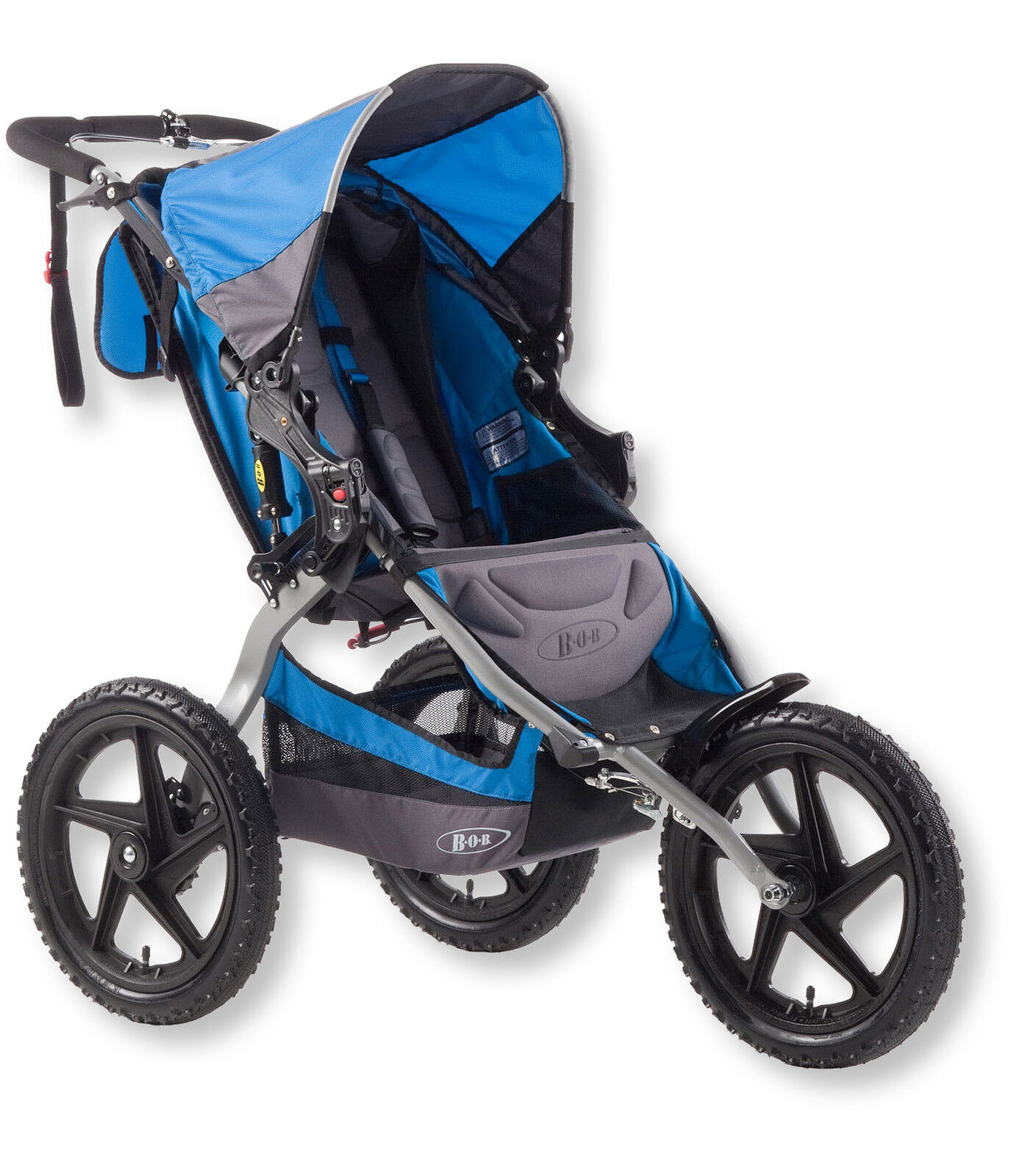 Buying a stroller is one of the many, big expenses that parents have to face. The budget needed to purchase one varies and depends mostly on what parents are looking for. There are several designs available so shoppers must choose the features that they want. The lifestyle of the parents, the age of the child, and their budget are likely to be the biggest factors in the decision. There are strollers for jogging or walking. Some have large wheels, while some have small wheels. Others fold down so that they are easier to store, and some strollers work in correlation with the baby's car seat.
Types of Strollers
Parents can figure out which kind of stroller is best for their lifestyle by learning about the various types. While learning, they just have to keep in mind what kind of lifestyle they typically lead. If taking a casual stroll in style is the goal, then perhaps a vintage pram is a viable option. If parents are adventurous, then maybe a stroller capable of going off of the paved road is a good idea.
Travel Strollers
Travel strollers are convenient because they are basically frames that the baby's car seat is placed into. This means that parents can take their child out of the car and put the seat right into the stroller. It also allows them to walk somewhere and then remove the baby from the stroller, but still leave them in the seat to carry them around. Most of these devices also fold down for easy travelling. While experts do not recommend leaving children in their car seat for too long, the travel stroller is still useful for those with children that are under 17.7 kilogrammes, or 4 years old. Be sure to read the weight requirements of the stroller because some vary.
Standard Strollers
Standard strollers are the most common ones and they vary greatly. Parents who are shopping on a tight budget usually select a standard stroller that has the features they want. There are a few particular features that are useful such as the reversible seats. By reversing the seats parents can keep an eye on their child while they nap. Depending on the direction of the sun, turning the seat around is a way of blocking out the harmful rays. Pay attention to the weight of the stroller as well as whether or not it folds. Some strollers are pretty heavy and not all of them fold easily or at all.
Usually standard strollers are the most padded and loaded with storage space. Parents who stay on the sidewalks can look at any wheel size, but those who aren't always on the paved areas may want to consider larger wheels that pivot so they do not end up stuck in rough off-road areas.
Folding Strollers
Folding strollers are for the parents who are always on the go. These are lightweight and supposedly fold up with just one hand. However, the be sure to test the folding mechanism to see if it really is doable with one hand.
Most of them have a canopy that opens up as well as a basket for storing toys and necessities. Look at the weight rating on these as well since they tend to be smaller than other strollers. Typically children under 17.7 kilogrammes are okay.
Umbrella Strollers
Umbrella strollers are very basic, lightweight, and only older babies that can sit without a lot of support should go in these. Like the folding strollers, these are compact and easy to travel with. They lack a lot of padding and comfort features because they are specifically for quick and temporary use.
Double Strollers
Not everyone has just one baby to take on walks. Parents of twins must shop for a double stroller if they want to take both children out at once. Double strollers are basically two standard strollers joined together. They are highly padded with many features, but are also usually pretty heavy. Look for ones that fold down as much as possible because these large devices can be hard to transport.
Jogging Strollers
Active parents are likely to get a lot of good use out of a jogging stroller. They are aerodynamic, have three wheels so that there is less drag, and are lightweight. Like the umbrella strollers, these are basic without much support or padding for the baby so they should only be used for children that are 6 months or older. Most jogging strollers have a durable build with large wheels that can go on multiple kinds of terrains.
Shopping on a Budget
Since raising a child is so expensive, many parents are very budget-conscious. As children grow, parents often have to upgrade to new strollers, car seats, and other accessories. Getting used strollers from parents who no longer need them is a great way to cut back on costs. If this isn't an option, try finding sales. For example, the eBay Deals page has daily sales for parents to check out.
How to Buy
Picking the kind of stroller is probably the most difficult part of the shopping process for parents. Once you have a good idea of what you want, go to eBay to compare pricing and features between the many sellers on the site. If you shop from the Top-rated sellers you may be able to find free delivery as well. Simply use the search field to query what you need. If you have decided to shop for a jogging stroller, then enter that keyword phrase into the search bar. After the list of items is up, you can begin browsing and adding products to your Watch List.