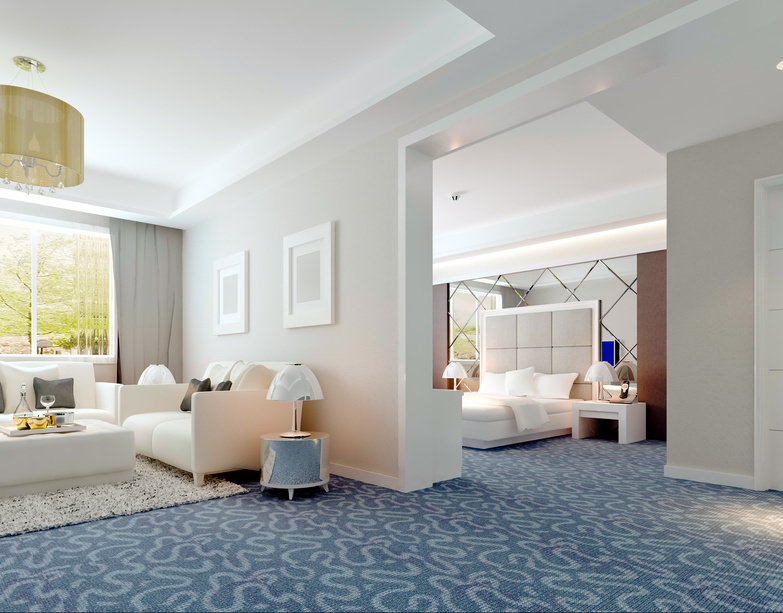 The living room often forms the central space of a home, and many people will spend a great deal of time there. Therefore, buying a new suite of furniture for the living room can be an important decision, and there are many different types of furniture available, which can be used in a suite, and can fit into many different sizes and shapes of living room.
A wide range of different styles and materials of suite are also available, which can be used to complement or contrast with a decorative style. A wide range of suites, sofas, armchairs, and other pieces of furniture can be found on eBay.
Matching a Suite to a Living Room
There are a number of key factors to consider when purchasing a suite of furniture for a living room. This includes matching the style and colour of furniture to the room, as well as ensuring they can fit well into the available space.
Decorative Style
Many buyers prefer to match the style and colours of a suit with those used in the decoration of a living room.
· The main colour of a piece of furniture is a key consideration to make here. It is generally better to mach lighter colours or dark colours with one another, while more subdued colours such as beige or black can work well with a wide range of different colours.
· While plain styles are popular with more modern styles, a wide range of patterns is also available. Floral and multi-coloured patterns are popular, and it is often considered better to avoid mixing too many different patterns.
· Suites are also available in a wide range of styles. Modern suites and pieces of furniture often make use of subdued block colours, and simple minimalist designs. More traditional styles, meanwhile, may include different patterns and will commonly make use of wood.
Living Room Size
The space available for a suite of furniture is also a key aspect to consider.
· Suites placed in smaller living rooms may have to make more effective use of space. A corner sofa may be an effective way of doing this, depending on the shape of the room, and if space is limited a two piece suite may be a good option, rather than a larger three piece suite.
· The size of the room will also impact upon how the pieces of furniture are positioned. A smaller room will require the seating to be arranged, so as to be comfortable while making good use of limited space, while those with larger rooms will have to be wary of placing furniture too far apart.
· It can be helpful to have seating placed around a focus point, as this can help with arranging the furniture. A fireplace, or TV stand, may offer a good focal point.
Types of Seating for a Suite
Most suites consist of a sofa or love seat, along with one or two armchairs. However, suites can vary greatly to meet the needs of the room and users, and the exact composition of a suite will vary depending on the space available, what the room is used for, and how many people will use the furniture. It is possible to put together a suite out of the different pieces of furniture available.
| | |
| --- | --- |
| Sofa | The sofa will often be the largest piece of furniture in a suite, often having space to comfortable seat between two and four people, though the largest sofas may be able to fit more. A typical suite will feature one sofa, though some larger rooms may be able to fit two. |
| Love Seat | The love seat is often similar in design to the sofa, except it is always designed to seat two people. Love seats are a great choice for smaller rooms, and can also be placed alone in bedrooms or other rooms to provide additional seating. |
| Sofa Bed | If guests often stay over, a sofa bed may prove to be a convenient addition to a suite of furniture. Sofa beds can be folded out for use as a bed, and folded away when not in use, making them a space efficient solution. |
| Corner Sofa | A corner sofa is another way to make the most out of a space. Designed to fit into the corner of the room, these sofas make use of space, which may otherwise go unused. They can also be used to create a break in a larger room. |
| Sectional Sofa | Sectional sofas are constructed so they are made up of a number of different detachable parts, and this offers a number of benefits. This type of sofa can offer a degree of customisation to the user, choosing how the sofa will be arranged. In addition, it can be easier during delivery, as the sofa can be broken down to fit through doorways. |
| Armchair | Most suites will include an armchair or two along with the sofa. These provide seating for one person, and can be a useful addition. These can be positioned in a variety of ways around the sofa in order to create a seating area within the room. |
| Recliner | Recliners are widely available and a popular type of furniture. Reclining armchairs and sofas are available, and allow the user to recline in their seat, offering additional comfort. It is important to remember to allow for space behind the recliner, which is needed for proper use. |
Suite Materials
Suites are available offering a number of different materials, and piece of furniture will frequently make use of more than one material, such as a sofa with a wooden frame and fabric covering.
| | |
| --- | --- |
| Wood | Wood like beech is a popular choice of material for a wide range of furniture. High quality wooden furniture may be more expensive than other materials, but will often last longer, and is also a popular choice among those looking for a more traditional look. |
| Metal | Many types of sofa and armchair are made out of metal, which often serves as the frame of a piece of furniture. Metal can often be more affordable than wood, and is a durable material. The folding mechanisms of a sofa bed are generally made out of metal. |
| Fabric | Many pieces of furniture make use of fabric as a covering material. Fabric can often be easily cleaned, and is available in a wide array of styles, patterns and colours. Fabric, however, can be torn. |
| Leather | Leather is a popular choice for furniture, and offers a unique appearance and texture. Leather furniture is often more expensive than other types, and can be hard to clean. It is, however, durable and will last a long time if cared for properly. Faux leather is also available, which offers a similar appearance to leather, and at a reduced price. |
How to Buy a Suite on eBay
A wide range of suites and furniture can be found on eBay, offering different styles, features, and materials.
· The full listing of available suites can be found under the Suites section of the Sofas, Couches category. This can be found under Furniture, through the Home & Garden portal.
· Items can be arranged by categories, such as material, colour, condition, and price.
· Key information about a piece of furniture, such as any features it offers, will often be prominently displayed in the item listing
· Further information is available on the item page, including information about the seller such as item reviews and feedback ratings, helping to ensure that a purchase can be made with confidence.
· If looking for a specific suite or piece of furniture, it may be easier to use the search function. Searches can be made to return results from across the site, or from within a specified category.
· Look out for any deals on suites, which may be available in the Furniture section.
Conclusion
Choosing a suite can be an important decision, as the furniture in a suite will often take up much of the space in a living room. It is important to ensure that a suite will fit comfortably into a room, and corner units and sectional sofas are available which can help to make the most out of available space. A wide range of colours, styles and materials of furniture are also available, which means that the decorate style of any living room can be matched with a suite. A wide range of suites, sofas, armchairs and other pieces of furniture can be found on eBay.