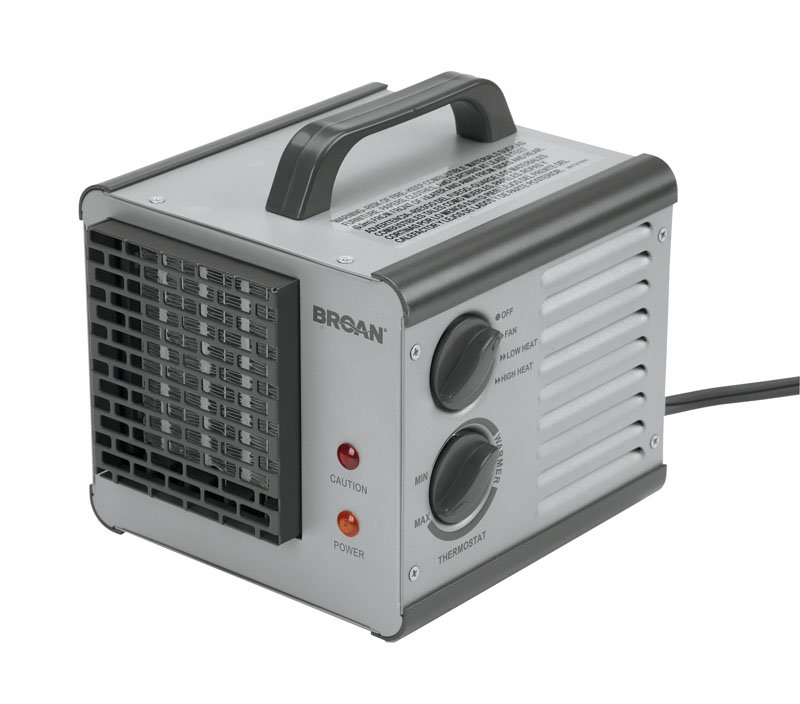 Heaters take the sting out of the wintry cold, keeping people toasty warm and comfortable while indoors. A hugely popular brand, Sunbeam manufactures heaters of various types and capacities suitable for small rooms and medium sized spaces as well. Sunbeam portable heaters are ideal for various rooms of the home, such as the kitchen, bedrooms, and several other areas of the home where heating from the central heating system is inadequate. Furthermore, people move Sunbeam portable heaters from room to room to keep them warm no matter where they are. Purchase portable heaters from retail shops or at better prices online from websites, such as eBay. Before purchasing a Sunbeam portable heater, be aware of the models and their features.
Sunbeam Portable Heater Models
Sunbeam manufactures two types of portable heaters for homes, namely the space-saving compact heaters and the larger panel heaters ideal for medium sized rooms of a home or office. Reasonably priced and with elegant design features, Sunbeam portable heaters come in shades of grey, white, and one model contains two-tone colours of black and silver.
Sunbeam Compact Oscillating Ceramic Fan Heater
With a wattage rating of 1,800 watts, the Sunbeam Compact Oscillating Fan Heater ideally generates adequate heat for small areas, such as a study, bedroom, kitchen, dining room, or garage. An in-built safety system detects abnormally high temperatures to activate an automatic shut-off and sounding an alarm as well. Additionally, there is a thermal back-up device within the heater for backup protection.
The mode button is the electronic thermostat control with low and high heat settings. The user selects the Fan mode during summer to circulate cool air throughout a particular room or space. An LCD screen indicates all current settings and a Power On light indicates that someone connected the device to the power outlet. The Oscillation button indicated as "OSC" rotates the heater up to 90 degrees for better heat distribution throughout a space. A 1,800 watt ceramic element inside of the heater provides optimum heat using minimum electrical energy.
Sunbeam Compact Ceramic Fan Heater
This is a portable ceramic fan heater with a convenient carry handle to carry the device to any room in a home or office. TheSunbeam Compact Ceramic Fan Heater uses a 1,800 watt, mesh-grille protected ceramic element to generate heat within a room of the home. The ceramic element regulates the flow of electricity and maintains the right temperatures, shutting off in case of overheating to prevent accidental fires. The mode dial allows two heat settings of high power. A thermostat dial beside it regulates heat levels to pre-set temperatures and shuts down the heater at optimum temperature. This feature ensures that there is no wastage of energy and energy bills stay low.
Sunbeam Micathermic Convection Heater
A pressed metal exterior for a sleek look, recessed handle for manoeuvering the device easily, and solid, arched feet for stability are salient features on the Micathermic Convection Heater . However, if the heater accidentally tips over, or if the appliance is overheated, the instant tip-over cut out shuts off power supply to the heating element. With three heat settings of low, medium, and high, an adjustable thermostat, and an indicator light, this convection heater using 2,000 watts of power is easy to operate. Consumers use a 2.7 m power cord concealed in the storage slot for establishing a power connection.
Sunbeam Convection Panel Heater
A powerful 2,000 watt heater suited for small living areas, the solidly constructed Convection Panel Heater with a slim body has a pressed metal exterior. The heater has wide feet with wheels for easy manoeuverability and uses a 2.7 m power cable. Users have to ensure that they place the heater at least 1 m away from furniture and curtains. Users also have to assemble the feet with wheels using mounting screws provided in the box. A thermostat controls the heater temperature with an indicator light and sets to either high or low heat settings for ease of use.
Physical Features of Sunbeam Portable Heater Models
With elegantly designed exteriors and good finishes, Sunbeam portable heaters blend in easily with any type of decor. The control buttons placed on all models are discrete, so that they do not mar the elegant frontal design and stylish appearance of the heaters.
Smart shoppers browse for an idea of the sizes and weights of the portable Sunbeam heaters available. This makes it easy for them to decide upon the model best suited for the rooms in their home.
How to Buy a Sunbeam Portable Heater on eBay
Find listings for the desired Sunbeam model by typing " Sunbeam heater" into the search bar. Images and a short description on the listings page gives the shopper firsthand information about the product. Shoppers select a desired product from the list and proceed to the individual listing page. Here, the shopper obtains more information about the chosen product, the product location, shipping information, seller contact information, and feedback for the seller from past buyers. Top-rated eBay sellers are highly visible because of a bright yellow badge of excellence placed near the listing. After the shopper thoroughly peruses the details of the product and seller, the shopper confidently finalises a sale using any of the numerous secure payment options offered by eBay.