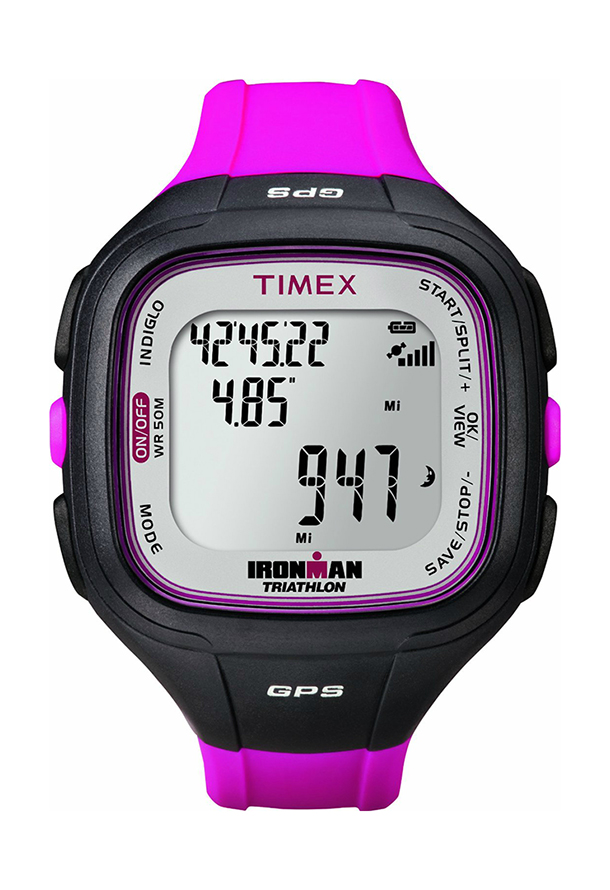 The Ironman Triathlon watch by Timex has been around since 1982 and is still one of their most popular watch models. The Ironman Timex serves the needs of athletes but also anyone who wants an affordable, useful, and attractive sports watch. Newer models come with a number of different features. Knowing about the different product lines in the Ironman brand as well as the features available in different versions of this popular model ensures that a shopper gets a great deal on his or her next watch. The Timex Ironman watch is available in brick and mortar stores as well as online on eBay.
Choose the Right Type of Timex Ironman Watch
The Ironman has been so popular since it came out over 30 years ago that Timex has expanded the brand to include various series. Each one targets a different kind of athlete, from casual runners to professionals. What all Ironman watches have in common is their durability under the rough conditions that athletes generally put their gear through. The six series that are a part of the Ironman collection include the Ironman Core, the Easy Trainer, the Sleek, the Sleek TapScreen, the Run Trainer 1.0, and the Run Trainer 2.0.
Ironman Core
The basic Ironman watch falls into this series. While they do not have advanced features like GPS or a compass, Ironman Core watches include basic features like an alarm, a chronograph, a time zone display, a lap timer, and Timex's patented Indiglo backlighting. Most of these watches also give the date.
Ironman Easy Trainer GPS
The Easy Trainer is an affordable GPS watch available in black and in pink. It gives runners their distance, speed, and calories they burn, and takes laps every mile or kilometre with a hands-free chronograph. The rechargeable battery of this watch has a life of eight hours in full GPS mode. Other features like a memory that stores up to 20 hours of data make the Easy Trainer useful without being overly complicated.
Ironman Sleek
The Sleek series has the same features as the Core series, but a different design. While Core watches have buttons all around the face, characteristic of sports watches, the Sleek gets away from the buttons and adds a narrower band that comes in a range of colours. The Timex Sleek series also offers up to 50 laps in the lap timer as opposed to the 10 to 30 laps that basic Timex models offer.
Ironman Sleek TapScreen
The 250-lap Sleek TapScreen is a world of difference from the regular Sleek models. It has a similar streamlined look but integrates a 'tap screen' which activates laps and splits on the lap timer. Note that it is not a full touchscreen. Other controls work through buttons around the face.
Ironman Run Trainer 1.0
The Run Trainer is a higher end version of the Easy Trainer. A big upgrade is heart rate monitoring with a heart rate monitor that athletes need to purchase separately. This watch allows the user to review maps and performance online, and has a display of three or four lines of data so that users can also check their performance in real time.
Ironman Run Trainer 2.0
The Run Trainer 2.0 is smaller than the Run Trainer 1.0 but has a display that is easier to read, with just two or three lines of data. The major upgrade is the high resolution display and the vibrating alarms along with the audible ones that other watches have. This training watch also has hydration and nutrition alerts and is compatible with various popular online fitness training sites so data uploads directly.
Know the Ironman Watch Features
Features like alarms and a timer, or chronograph, have become commonplace among sports watches . However, many new features are available in models of the Ironman that consumers may not be familiar with. The table below shows some advanced features and what they are most useful for. This helps shoppers spend money on features that are really necessary, rather than luxuries that serve no purpose at one's level of training.
Feature

Purpose

For determining position, speed, altitude

Allows analysis of workouts in depth with computer apps and online sites

50-Lap Timer, 100-Lap Timer, or 150-Lap Timer

Gives running time at certain points in a workout

The user can download the data after several sessions rather than daily

Heart Rate Monitor

Requires separate monitor with chest strap

Allows detailed workout analysis

Easy-to-Read Interface

Essential for using watch when exercising rather than only afterwards
While there are many more features on the Ironman, those in the table above are useful for a beginner who wants to take training to the next level. Casual runners usually find that a 10-lap timer or 30-lap timer is enough for their needs.
How to Buy an Ironman Watch on eBay
If you are ready to buy a sports watch that takes your training to the next level, look for and buy your Timex Ironman oneBay. Simply go to any eBay page and enter ' Timex Ironman' in the search box. Then refine by criteria like gender, features, and price to find the watch that fits your needs. Also check eBay Deals page to see if there are special discounts available. eBay's wide selection, low prices, and easy navigation make it a great place to go for all your fitness needs, so you spend less time shopping and more time running.