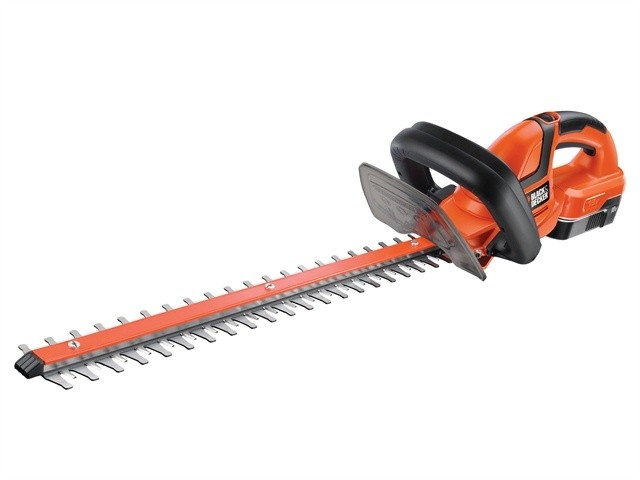 Maintaining a garden can often require a multitude of tools. Whilst manual tools such as spades, rakes and forks will be essential, there is plenty of need for outdoor power equipment too. Buying a tool as versatile as a trimmer may seem like a straightforward task, when in reality there are a number of different factors and features that will influence the buying decision.
Different customers and their gardens will have different needs, so it's important to know all the facts. This guide will not only outline the key features to look out for when buying a hedge trimmer, it will also offer a comprehensive description of how to use the website eBay and it's features to make a purchase.
Key Features of Trimmers
When making the purchase of a hedge trimmer, the first thing to consider is to what purpose it is going to be put to. Hedges vary greatly of course, so it's important to know the type of hedge that is being cut – the height, length, density and species are all important here as they will all influence the type of equipment that needs to be purchased. Here are some of the key features to look out for:
Blade Length
Blade length will be relevant for a number of reasons – firstly it will determine the reach of the apparatus – longer blades will allow for a greater reach but may also impact on manoeuvrability. The length will also affect the speed at which the trimming can be done. The table below shows the recommended length based on the type of cutting that needs doing:
| | |
| --- | --- |
| Hedge Type | Blade Length |
| Small Hedges | 46cm or less |
| Medium Hedges | 47-56cm |
| Large Hedger | 57cm or longer |
The table serves as a rough guide, but make sure that the hedge and blade are both measured to make sure that the item being purchased is big enough to do the task.
Blade Width
Along with the length of a blade, the width between the teeth of the blade is also an important factor. The gap is equal to the maximum diameter that the hedge trimmer can cut. So for example a blade that is 25mm wide can cut through stems and branches with a maximum thickness of 25mm. Be sure to examine the hedge and the thickness of its branches to make sure that an appropriate blade length is selected – different species of hedge will have varying thicknesses of branch.
Blade Type
There are two main types of blade that can be found on hedge trimmers and this will make a difference to the cost and efficiency of the unit. There are plenty of affordable single-action trimmers which have one blade that moves. The higher-end models tend to have a two-blade system, where one blade moves in the opposite direction and gives a more efficient means of trimming.
Power Source
The method of powering the device will have an impact on different types of gardeners. Whilst a certain amount may come down to personal preference, there are some objective factors that will determine which kind of power is needed. The three main types are:
· Rechargeable Batteries – Not having to worry about a cord is a big advantage here – it makes the unit easier to manoeuvre, as well as meaning there is no cord that could potentially and dangerously be cut. Whilst they're reasonably quiet, a certain amount of forethought is needed. Batteries need to be charged in advance of doing the work, and a long charge time is rewarded with a relatively short use time.
· Mains Electricity – These are still quite commonplace, and offer a convenient way of doing the work – plug it in and it's ready to go. They're lighter than other options, although getting a power source, adapter and safety adapter make them a bit of a hassle at times.
· Petrol – Without having to worry about recharging a battery or a cumbersome power cord, petrol trimmers are quite mobile and useful. However they can be quite noisy and tend to be heavier and vibrate more.
Extra Features
Some trimmers will offer a host of extra features that help make the trimming process easier and more efficient. Some good ones to look out for are:
· Trimming Collector – This helps collect the debris whilst cutting, making the job of cleaning up after the process much easier. This is useful when making sure that all the trimmings have been collected, rather than falling back into the hedge to decompose.
· Moveable Blades – Some trimmers offer the ability to change the direction that the blades sit (vertically or horizontally). This makes the job of cutting the top of the hedges much easier.
· Automatic Brake – This feature means that the blades stop moving as soon as the hand is released from the trigger and is a useful safety features.
· Hand Guard – To make sure that no accidents happen whilst using the power tool.
Buying Considerations
Once the features that are needed have been decided on, there are a few small matters to consider before making a purchase:
Cost
The cost of the unit will be a deciding factor for most. There are plenty of affordable units available, but the higher-end and more professional models are also in abundance. Make sure to do some research to find out what the price ranges are and compare that to the budget that has been set.
Condition
On eBay it is possible to buy items that are both new and used. This comes down to personal preference, but bear in mind that used models are often a more cost-effective way of purchasing the right model.
How to Buy a Trimmer on eBay
Once all the factors have been decided on, navigate to eBay's website to start using the features to find the right model. The Home & Garden section has plenty of power tools available, and there is a region specifically for them. Once the right section has been found, the site offers some handy features to help make the buying process easy:
Feature Refinement
At the left of the site there is a section where different criteria can be selected, refining only these items down. Multiple refines on factors such as price, condition and category can be selected, meaning that only the relevant items are displayed.
Product Pages
Each product has its own listings page, and clicking on one of the refined products will open this page. Here information such as the full description, product image gallery, pricing and postage and seller information can be found. It is here that key information can be researched and compared.
Seller Information
It is possible to view details about the merchant that is selling the item, such as their store page, ratings from previous customers, comments left and other products they have available. This is a good way of ensuring that a seller is trusted and has a good reputation. It is possible to contact the sellerfrom this page.
Buy Now or Auction
There are two types of sales on eBay's site. Auctions work just as regular auctions do, with people bidding in a designated time limit. The highest bid wins, and a maximum bid can be placed and re-placed throughout the duration. The option is to buy it now, meaning that the item can be purchased directly.
Conclusion
Using eBay to purchase a trimmer is an easy and convenient process. The site has many options which make finding the right item straight forward. Trimmers come in all different sizes and to different specifications, so knowing these helps when using the site. Shopping is safe and secure thanks to the buyer protection programme.