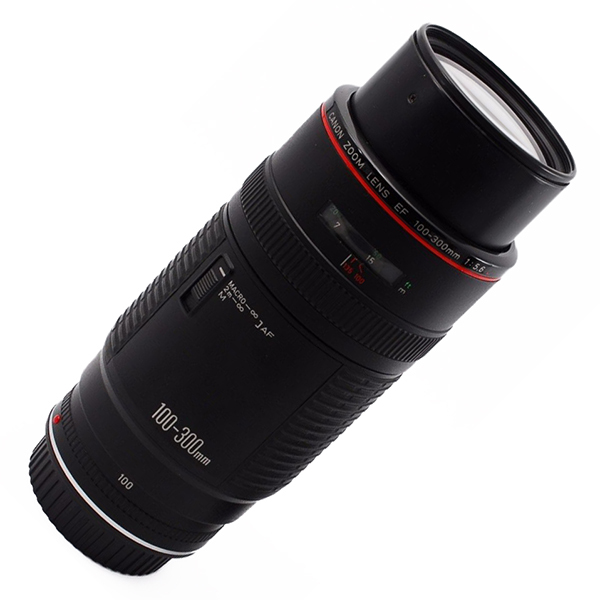 Since the 1930s, Canon has been recognised as one of the leading manufacturers of quality cameras and photographic equipment. Thanks to their quality, Canon cameras and lenses are durable enough to last for generations; this has created a large secondhand market for these items. Used Canon lenses are especially sought-after because if it's in good condition, a used lens can work as effectively as a new one, yet cost a fraction of the price.
Buying a Used Canon Lens
When buying a used Canon lens, here are some things to look for:
Lens Condition
One of the first things to check is the condition of the lens itself. Are there scratches or hairline cracks on the surface? Be sure to check both front and rear lenses. Also, check for fungus, dirt and excess dust, all of which can cause permanent damage. In addition, make sure that the zoom lens extends to its full range, and that it's not too loose or stiff.
Aperture Blades
Check the oil on the aperture blades. If it's too sticky or if the blades are stuck together, this may mean that the lens hasn't been taken care of or serviced regularly. Sticky aperture blades can result in under or over exposed photos. Make sure the aperture blades move smoothly, and that they snap into place firmly and quickly. When they're working correctly, they'll slide right into place and the viewfinder will immediately go dark.
Other Condition Issues
It's a good idea to ask the seller if everything seems secure within the lens. Are there any rattles? This can indicate loose or disjointed pieces inside. Likewise, make sure that the switches aren't loose, and that they're all in working order. The same goes for the filter threads, which shouldn't have any dings or damage. All contact points should be secure with no gaps. Also, make sure that the mount ring is appropriate for your specific camera.
Accessories
Try to get a lens that comes with all of its original accessories, including a lens cap and owner's manual. If any of these essentials are missing, this should be reflected in the price. Fortunately, in most cases these accessories can be replaced, either through eBay or through contacting Canon.
Refurbished Versus Used Lenses
Some lenses will be listed as "refurbished." This means that the manufacturer has overhauled the lens so that it's as good as new, and then repackaged it in a sealed box and placed it under warranty. Refurbished lenses can be a great buy, but make sure that they retain their original packaging, accessories, and warranties.
Doing Homework
Before buying a used Canon lens, it helps to do a bit of homework online to determine which model lens you want. By looking up the different models, you can prioritise your needs and learn about model specifications, so you'll have a better idea of what to look for.
In addition, it's a good idea to check prices to make sure that the used lens is really a bargain. In some cases, it might be possible to get a new lens for just a bit more, especially if it's an older generation or last year's model.
How to Find Used Canon Lenses
Thanks to its international marketplace of private sellers and professional dealers, eBay offers a huge selection of used and refurbished Canon lenses at competitive prices. To look for Canon lenses, just use the search bar to access available listings. Each listing will include photos, as well as a detailed description of the lens, including its model specifics and condition. In addition, some lenses will be available in a Buy It Now format, so you won't have to wait for an auction to end.
When buying a used Canon lens on eBay, be sure to read the listing carefully and pay close attention to any condition issues. If there's something else you need to know, don't hesitate to contact the seller by email. While many sellers offer a return policy, these can vary from dealer to dealer, so find out about return options before making a purchase.
One of the great advantages of using eBay is that each seller has a rating, as well as feedback from prior purchasers, so buyers can check a seller's reputation before finalising a deal. In addition, every purchase on eBay is protected by eBay's Buyer Protection program, so you can buy with confidence in a safe and secure online environment.