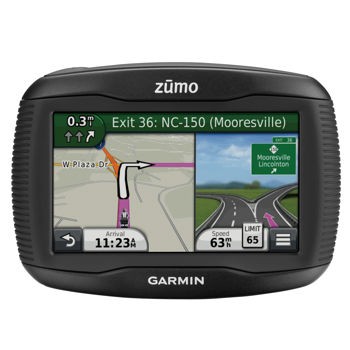 A GPS, or global positioning system device, can be very useful for driving around town, going on vacation, or even for anyone who tends to frequently drive long distances. A GPS can replace any number of maps and is safer to use while driving because it automatically updates and alerts the driver to turns. As a result, a GPS can be a great thing to have for anyone who drives, even if they already know their local area.
Unfortunately, GPS systems can be expensive, but they are often sold on eBay at great prices. Purchasing a second-hand or used GPS on eBay can cut costs in half or more, compared to buying a new one, meaning that the driver has more money to spend on gas or their car payment. Whatever the reason, purchasing a used GPS on eBay can be tricky because used items can be very old, might not have all of the capabilities, and might not be suited for certain uses.
Choosing the GPS Model, Brand, and Features
The first step to purchasing a used GPS is to decide on a model or brand. It is also possible to settle on a few brands that would be preferred and then search eBay, but it is always important to research the specifications and capabilities of the brand before purchase. For example, some GPS systems offer different maps, more features, or even coverage of a specific area than other GPS systems. The following section includes items to keep in mind when choosing a GPS to purchase used.
GPS Brand
The brand can be more important than most people think because different brands offer different maps. Notably, some brands do not have all maps so it might be important to choose another. A few of the most popular brands include TomTom, Garmin, QStar, Uniden, Navig8r, Navman, and Navigon. Each of these brands retails for a different base price, and has different user feedback. For example, TomTom is usually considered to be the world's leading GPS system because it has highly developed maps that are rated as being very accurate. Garmin, on the other hand, is less well known but sells nearly all types of GPS systems, which means it is also worth looking into. There are many brands, most of which have their own pros and cons. As is most often the case, major brands are typically slightly higher quality than unbranded options.
GPS Capabilities
The capabilities of the GPS should be the most important factor because most people require the GPS to do one thing or another. Basic features usually include street view, night view, turn by turn navigation, voice control, number of channels, touchscreen, address book, calculator, barometer, WiFi, 3G, MP3 player, and alternate route suggestions. There are many different features available so usually the important thing is to decide on the basic necessary functions and then pay attention to which features are listed in the eBay description.
GPS Channels
Most people do not understand how channels relate to a GPS but the system is essentially very simple. The more channels, the faster and more secure the GPS systems connection to the satellites giving it directions. The lowest number of channels is usually four, but some GPS units actually have up to 66 channels. The channels are correlators that directly connect to the satellite. Four channels can create a solid 3D connection but 12 can create that same connection more quickly and with less chance of losing signal. The most common numbers of channels for GPS systems are eight and 12, so these are usually very easy to find on eBay.
GPS Type
It is important to settle on a type of GPS system before going and buying one on eBay. Most buyers are looking for an automotive GPS system but there are other types as well. Outdoor GPS systems are also very common and are usually intended for use while walking, running, or biking. Marine GPS units are intended for use on boats and do not usually include road maps but rather chart flows for rivers, lakes, and open ocean. Automotive GPS systems are also known as street navigation systems or sat-nav and do give the turn by turn street directions required by most users. To purchase one or the other, simply choose where and how the system is intended to be used.
Setting a Budget for a Used GPS
After choosing a model or capabilities, buyers should set a budget by deciding on the maximum amount they are able to pay for a used GPS. Most people looking for used items would like them to be as affordable as possible, but it is always a good idea to set a maximum spending limit based on the price of the model when new, how much money is available, and how often the GPS is going to be used. Each of these factors plays a huge role in how much the GPS is worth, which can then be used to decide a maximum spend price. While most used GPS systems on eBay are already very affordable, it is important to decide how much is affordable for what the system is being used for.
Getting a Good Deal on eBay
There are a couple of basic rules for getting a good deal on eBay, and these include making comparisons and keeping every aspect of the price in mind. For example, one GPS might have more features than another with a similar price, and another might be a higher quality brand, or be newer. Comparing the actual value to the price of sale, the features, the age of the GPS, and any shipping costs can help buyers with making a good purchase decision.
Considerations when Buying a Used GPS on eBay
There are a couple of basic considerations for anyone purchasing a used GPS on eBay. The first is that, if the GPS unit is needed for a specific date, then it is important to check the estimated shipping time to ensure that the GPS can arrive in time. The second consideration is that it is always important to check and review the seller's feedback before spending a large amount of money. Most sellers on eBay have great feedback but any that have bad feedback might have disappointed a buyer in the past so it is not a good idea to purchase from them. Other than that, all the buyer really has to worry about is reading the full description to check and see the features, condition, brand, and age of the GPS.
Buying a Used GPS on eBay
After deciding on which GPS or which features you are looking for, you can head to eBay to start your search. Usually, there are multiple options and brands available although some might be more than a few years old, and some might have only been used a few times. Listings on eBay are put up by individuals, meaning that condition, cost of the product, and cost of shipping can vary per seller.
Remember that if any necessary details are not in the listing description, then you can contact the seller to ask more about the used GPS before buying it. You should also read the full description and look at any given photos in order to get a good idea of the condition and capabilities of the GPS before purchase. Finally, remember to check shipping cost and time estimates as these vary depending on the location of the seller.
Conclusion
Purchasing second-hand items is a great way to get a good deal on a GPS system but there are a couple of things to keep in mind. After setting a budget, buyers should choose between the many options on eBay based on value, condition, capabilities, and function. For example, some used GPS units on eBay may be very old, offer fewer features, be from a less reliable brand, or even be intended for walking or biking instead of automotive use. The important thing is to pay attention to every detail in order to get a good deal.
Buyers should remember to compare multiple options whenever possible and to contact the seller if relevant details are not listed. If the GPS is needed for a specific date, check shipping time estimates and make sure that it can arrive on time. Finally, remember that a little bit of research and planning goes a long way, especially when purchasing a used electronic item like the GPS.
Used GPS|Map|Vehicle Electronics|GPS|Mobile Gadget