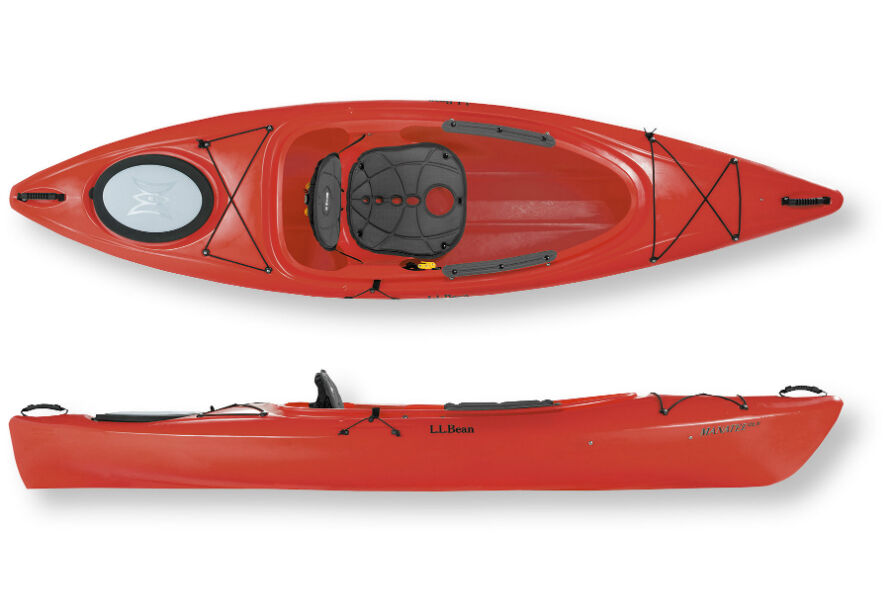 Kayaking is a great way to add a little excitement in life and get a healthy dose of exercise while enjoying the great outdoors. Kayaks are fairly easy to learn to manoeuvre, so they are an ideal choice for individuals of all fitness levels and can easily be operated by youth and adults alike. While kayaking can be great fun, new kayaks can be quite costly, so it is a good idea to consider purchasing a used kayak rather than a brand new one.
While this especially applies to beginners who may decide that they do not enjoy kayaking, even avid kayakers may want to purchase used kayaks so they can get the best possible kayak for a low price. When shopping for used kayaks, there are several indicators of damage and wear that buyers should be aware of. Knowing what to look for as well as which type of kayak to purchase can help a prospective buyer find just the right used kayak.
Brief History of the Kayak
The first kayaks were built by Inuit and Aleut tribes living in the arctic region of North America. The shape of the kayak allowed the tribal people to travel through icy waters with ease. Europeans began kayaking for sport in the early part of the 1800s when kayaks were used by explorers at both the North and South poles because the shape allowed for better handling in icy waters. In 1931, the first of many extreme kayakers paddled his kayak down the Salzachofen Gorge, giving rise to white water kayaking. The sport became an Olympic event in the 1936 Berlin games and retained its popularity throughout the latter part of the 1900s and is still garnering fans.
Types of Kayaks
Before beginning the search for a used kayak, prospective buyers must first determine which type of kayak best suits their kayaking style. While there are different types of kayaks, such as fishing kayaks and fold-up kayaks, they can be divided into four main categories.
Recreational Kayaks
These kayaks are best for kayaking in calm waters, such as lakes or slow-moving rivers. Recreational kayaks also tend to have a smaller bulkhead, or storage area, than other kayaks, so they are not recommended for long trips during which storage may become an issue.
Touring Kayaks
Touring kayaks are recommended for kayaking in the ocean or in rougher conditions, such as white water kayaking. They are also suitable for calmer conditions, which makes them more versatile than recreational kayaks. These kayaks tend to have larger bulkheads to store more gear. The bulkheads are typically covered to prevent the stored items from getting wet in rough conditions.
Sit-on-Top Kayaks
As the name suggests, a sit-on-top kayak is designed so that the kayaker sits on top of the kayak rather than inside it. These kayaks are easier to use and get into and out of, making them ideal for children and beginning kayakers. Sit-on-top kayaks are wider than other types of kayaks, which makes them more resistant to capsizing. The kayaker is exposed to the elements, so these kayaks are not very practical for individuals in colder, rainier climates.
Inflatable Kayaks
Although many individuals shy away from inflatable kayaks, likening them to easily-popped blow-up boats used by children in the pool, the truth is that these kayaks can be incredibly sturdy as well as versatile. Inflatable kayaks are much easier to store and transport because they can be deflated and tucked into a carrying bag, and they provide more buoyancy than traditional kayaks. Individuals who are considering purchasing an inflatable kayak should make sure that an air compressor is included to inflate the kayak.
Each type of kayak has its benefits and advantages. The chart below summarises them.
| | | |
| --- | --- | --- |
| Type of Kayak | Pros | Cons |
| Recreational Kayak | Affordable, good stability in calm conditions | Not ideal for rougher water, small cargo space |
| Touring Kayak | Improved performance, great for rough and calm waters, increased waterproof storage | More expensive than recreational kayaks, cockpit is smaller |
| Sit-on-Top Kayak | Easy to get into and out of, less chance of capsizing | Slower, and kayaker is exposed to the elements |
| Inflatable Kayak | Portable, easier to store than other kayaks, safer | Must be inflated before using, slower, less rugged than other types of kayaks |
The key to choosing the right type of kayak is to understand what features one is looking for in a kayak. By determining the features that are more important, a kayaker can make the right choice for himself.
What to Look for in a Used Kayak
When purchasing a used item, especially a big-ticket item such as a kayak, prospective buyers should do due diligence to ensure they are paying a fair price and buying a kayak that is in good condition. In that respect, there are several things that prospective buyers should take a look at when considering used kayaks for purchase.
Damage
While small scratches and other surface damage are to be expected on a used kayak, one should stay away from kayaks that have large amounts of damage. This includes cracks and areas that look like they have been patched. One should also determine the original colour of the kayak in order to determine whether the kayak is badly faded. A faded kayak indicates a kayak that has been left out in the sun for long periods of time. In addition to fading the colour, sun damage affects the structural properties of the kayak, weakening it over time.
Another sign of damage is drag holes along the bottom of the kayak. These holes occur when kayak owners drag their kayaks to and from the water because they do not have a second person to help carry the kayaks properly. While it takes some time for the drag holes to appear, one should examine the bottom of the kayak for signs of excessive wear, as this can be an early indicator that a drag hole may be forming.
Leaks
All areas of the kayak, including the bulkhead of a touring kayak, that should be watertight must be examined to ensure the waterproof seal is still working. It is possible to repair a watertight seal, however, the prospective buyer should take this into consideration when determining the fair price for a used kayak.
Replaceable Parts
All of the replaceable parts on the kayak should be inspected for wear. While these items are replaceable, the prospective buyer should determine whether or not replacement is necessary. This can be factored into the offer or asking price for a used kayak. For example, if all of the replaceable parts, such as the elastic deck lines and the grab loop cords, are in need of replacement, the buyer should consider how much money needs to be spent to get the kayak seaworthy before making a purchasing decision.
Buying a Used Kayak on eBay
When shopping for a used kayak, you may have luck browsing the local classified ads, but you can find even more listings by shopping online through sites such as eBay. If you are ready to take a look at the listings on eBay for used kayaks, go to any eBay web page and type" used kayaks" into the search box, or browse deals on outdoor sporting goods. Once the search results load, you can narrow down the list by brand, product type, or price. If you know which type of kayak you are interested in purchasing, you could add that information to the keyword search for a more specific set of listings. For example, if you are interested in used fishing kayaks, it is better to search on that phrase instead of using a broader search phrase.
Conclusion
A kayak is a great addition to a collection of sporting goods and can provide hours of exercise and entertainment if it is well cared for. Though new kayaks can be pricey, there are plenty of used kayaks in excellent condition that can provide years of kayaking fun. Often, prospective buyers can find barely used kayaks for sale, either because the previous owner did not enjoy kayaking or because he purchased a different type of kayak.
Before buying a used kayak, it is important to familiarise oneself with the various types of kayaks and determine which type best suits kayaking preferences. Prospective buyers who have a good idea about what they want can expect to find used kayaks at great prices on eBay.