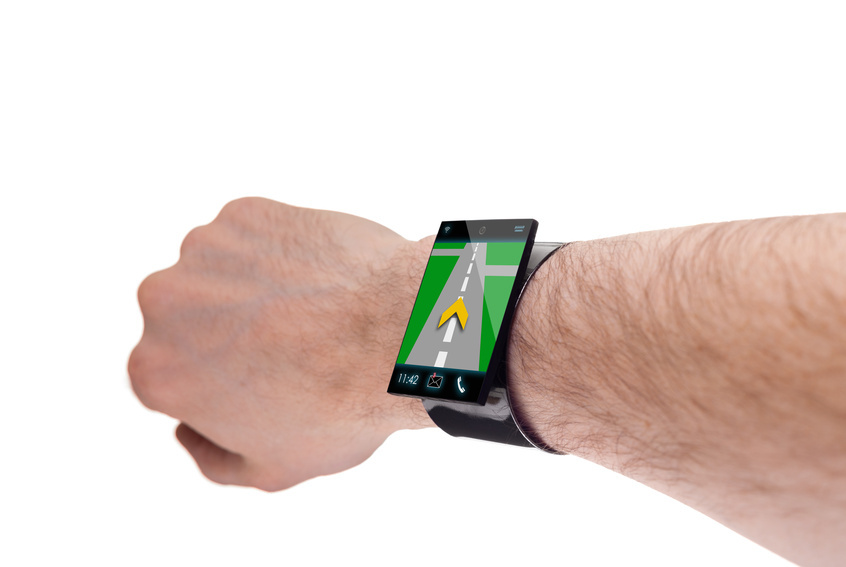 Performance fitness equipment is an important part of any athlete's arsenal. The Global Positioning System (GPS) watch is one of the many useful gadgets that a person can use to record his or her fitness programmes. Not only does this watch pinpoint the user's location, it also monitors heartbeat, records routes, and other geographical information.
Because the GPS watch has many features for different types of users, shoppers may initially find it difficult to find the best one for their needs. Those who are serious about buying a watch GPS, however, should know the types, features, accessories, and brands that are available on the market before making a decision. Additionally, it is also important to have an overview of the GPS technology and find out how it works.
Introduction to GPS
GPS, or Global Positioning System, first began as a United States military technology whose function was to pinpoint the exact location of personnel, equipment, vehicles, packages, and more. When most people refer to GPS in ordinary conversation, they are often talking about the receiver that receives constant communication with the satellites orbiting the Earth. These satellites are the ones triangulating the user's current location. Today, GPS technology can be found in mobile phones, cars, and watches, among others.
Choosing a Watch GPS
Selecting a GPS watch may seem intimidating at first, but it is actually quite easy. At the end of the day, it is about making sure that the watch fits the user's needs. This is why it is important to be clear on the different types, features, and accessories before deciding on one.
Know the Different Types
As always, the first step in the selection of the watch GPS is to understand the different types. Basic GPS watches normally calculate time, distance, pace, and calories. However, there are also GPS watches tailored specifically to a particular sport, which have specialised features and functions. Shoppers should select one based on their favourite sports and activities.
| | |
| --- | --- |
| Types | Specialised Features |
| | Foot pods; post-run maps; barometric altimeter readings; location tracking; automatic run reminders |
| | Precise yardage calculations; dogleg, green, and layup distancing; shot distance measurements; preloaded course descriptions; glove-friendly touchscreen; digital scorecard |
| | Barometric altimeter; cadence sensor; wind sensor; route memory; ANT+ sensor compatibility; ascent/descent grade; personalised bike settings; lap records |
| | Pace recording; distance per stroke; stroke count; stroke rate; pool length; logging drills; timed sets; swolf score calculation; workout analyser; progress tracker |
| | Three-axis compass; waypoint markers; temperature sensor; route trackers; preset route planning; route retracing; thermometer; walk logbook |
Aside from sport watches, multisport GPS watches are also available. The multisport GPS watch combines specialised features for runners, cyclists, swimmers, outdoor enthusiasts, and more. For triathletes who engage in a wide range of sports, having a multisport watch is more budget-friendly and convenient than buying a specialised watch for each activity.
Be Aware of the Features
Shoppers who find themselves confused after reading a long list of watch GPS features should make it a point to understand them. The following table discusses some of the many features that can be found in a watch GPS.
| | |
| --- | --- |
| Feature | Description |
| ANT+ protocol | Proprietary technology that wirelessly transfers sensor data like speed, cadence, weight, temperature, and heart rate, among others |
| USB transfer | Recharges GPS watch; transfers data to different devices |
| | Records the wearer's current and average heart rate |
| Health reminders | Gives nutrition, hydration, weight, and exercise reminders; motivates user to beat current records |
| Display views | Customise the display views on the watch |
| Touchscreen | Easy access to functions by allowing the user to touch the screen instead of bezels on the watch body |
| Map display | Choice of monochrome or colour display |
| Illumination | Choice of auto-illumination or passive illumination where the user has to touch the watch to activate the backlight |
| MP3 player | Allows users to store and play music on the watch instead of carrying a separate device |
| Virtual racer | User inputs the desired minute per kilometre and a program computes if he or she is falling behind during the workout |
| Training log | Allows users to upload training data to a computer program or online training software |
| | Up to 30 metres; best for swimmers and triathletes |
Selecting among the different GPS watch features depends on the shopper's requirements. For instance, some may find that they do not need an MP3 player or an ANT+ protocol. Keep in mind though that the more features included in the watch, the more expensive it becomes.
Understand the Various Accessories
Shoppers may also purchase the GPS watch with a wide range of accessories. Those who plan on using these with their GPS watch should make sure that it is compatible with the accessory, most of which use the ANT+ protocol. Below are some accessories that may be used in tandem with the watch GPS.
| | | |
| --- | --- | --- |
| Item | Description | Used by |
| Running speed and cadence sensor | Snapped onto the shoe; measures speed, distance, running cadence; broadcasts using ANT+ protocol; often purchased separately | Runners; hikers |
| Bike speed and cadence sensor | Snapped onto the rear chain stay of the bike; measures pedalling cadence; logs strokes per minute | Cyclists |
| Temperature sensor | Logs ambient temperature during activity; often purchased separately; paired with GPS watch | Runners; hikers; cyclists; golfers |
| | Secures the watch to fitness machine or bike; makes data easy to view while on the bike | Cyclists; fitness enthusiasts |
| Body composition monitor | Body composition monitor that links to GPS watch; sends weight, hydration, and body fat measurements to the watch | Fitness enthusiasts |
These are just some of the different watch GPS accessories. Shoppers may find these bundled with the GPS watch or they may have to buy them separately. Unless they enjoy tracking their fitness levels, casual athletes or fitness enthusiasts may find that they do not need these extra accessories. In fact, some may find that a basic, budget-friendly GPS watch is just what they need.
Watch GPS Brands
Whether purchased on eBay or from a traditional sports shop, buyers can choose from a wide range of watch GPS brands. While there are many traditional retail stores that sell GPS watches, many buyers still prefer to buy them on eBay because of the wide selection and terrific deals available. Among the popular brands are Garmin, GlobalSat, Magellan, Suunto, Nike, Timex, Soleus, Polar, and New Balance.
Shopping for a Watch GPS on eBay
Buying GPS watches on eBay is simple and easy. Start by locating the search box found on nearly every page. Enter "GPS watch" or a particular brand like "Garmin GPS watch". When the search results appear, you can filter through the results by type, brand, features, display type, price, and number of channels, among others. For those who are working with a budget, there are also used GPS watches being sold on eBay as well. If you have questions for the seller on shipping or the general condition of the watch, you can contact them through the "Ask a Question" link found at the bottom of the product listing. Shoppers who are looking for a more traditional retail format can check out eBay stores where they can view items without having to enter a specific search term.
Conclusion
Fitness enthusiasts who are looking for an easy way to record and track their performance should consider purchasing a watch GPS. Shoppers can go for the basic GPS watch or for specialised sport watches made for running, golf, cycling, swimming, hiking, and more. As for features, watches may come with with ANT+ protocol, health reminders, customisable display views, and USB transfer, among others. Other features include touch screen, auto-illumination, and weather-resistance. These watches may also come with various accessories like temperature, speed, and cadence sensors. Some may even connect wirelessly to their body composition monitor. When it comes to shopping for these watches, buyers should think about making eBay their first stop. Not only can they find terrific deals on all kinds of sports equipment, but buyers discover that eBay has a wider selection than any other brick and mortar shop.
watch GPS|multisport GPS watch|GPS sports watch|GPS watch cycling|used GPS watch