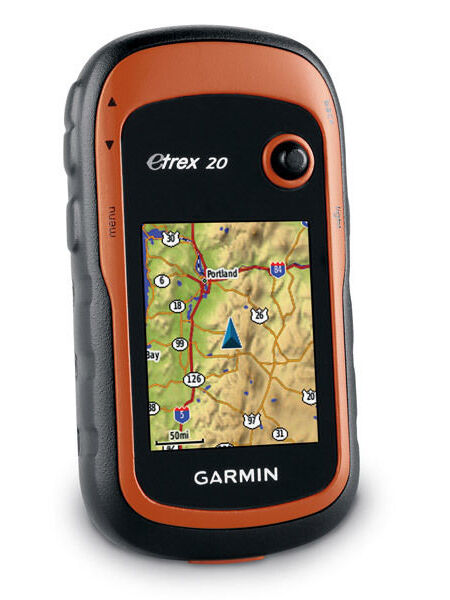 A global positioning system (GPS) is more than a navigation device for the car or a smartphone that gets the driver to the nearest grocery store. It's also a device that has plenty of uses out in the field, whether it's being used by an amateur geocacher or a professional fisherman who is looking for the next great catch. When they are out on the field, there are plenty of ways that a GPS gets wet. Sudden storms, dropping the device, and other unfortunate accidents would lead to a short or breakage on a normal GPS. That could also lead to an incredibly dangerous situation, as being lost in the middle of the ocean or woods without a GPS is an emergency situation. A waterproof GPS prevents this situation from ever happening, and these types of GPS units are generally designed to better withstand the rigours of the environment.
Geocaching GPS
Geocaching is a hobby that combines a scavenger hunt with hiking. A geocacher uses a GPS device or app to look for a registered cache that's out in a remote location. The geocacher then reports the find through an app, opens up the cache, and either adds an item to it or marks an entry down on the logbook. This is a hobby that provides an end goal to walking in the woods, and it is a good idea to use a waterproof GPS in order to avoid dropping it in a stream or getting it caught in a sudden downpour during the searching process.
Marine GPS
A standard GPS can't be used out on the ocean, as it doesn't have useful maps for a ship captain. Instead, marine-specific GPS devices are used on the ship. These may be handheld or installed into the ship's head unit, depending on the model. The captain uses the marine GPS to determine where he's going, the type of seabed that he's dealing with, and how to get back home. By necessity, marine GPS devices are all waterproof, as the likelihood of it getting soaked is almost a guarantee, especially if there are storms.
Hiking GPS
A hiking GPS doesn't necessarily have to be completely waterproof, but it certainly benefits from it, as there's no telling when an unexpected storm might roll up. While a tree canopy certainly helps to mitigate this problem, it isn't going to keep all of the dampness and water away from the GPS. Amateur hikers benefit from basic GPS devices that strive for complete accuracy over bells and whistles. It's important to use a GPS device instead of an app, as many smartphones cannot get a signal in the middle of nowhere.
Hunting GPS
A hunter gets excited when he spots his deer, rabbit, or another animal, making it easy to forget the direction from which he came. A GPS is invaluable for a hunter to get back to the truck for field dressing and getting the catch home. Since a big part of hunting involves sitting around and waiting for animals to wander by, having a waterproof GPS that can withstand the elements helps the hunters stay in place during the process.
Motorcycle GPS
A traditional GPS system doesn't work well on a motorcycle for obvious reasons, and a smartphone-based one is difficult without the use of Bluetooth accessories. A waterproof GPS with sound output provides essential turn by turn navigation system options without the biker having to worry about whether or not the GPS is going to get rained on. GPS accessories are also available to help mount the device on the bike better, as well as making it adjustable so the biker can take it with them when they are not riding.
How to Buy a Waterproof GPS on eBay
A shopper should look into the various types of GPS devices that are up for sale on eBay to determine whether it's the best one for a particular task. Buyers can find GPS units in the GPS & Other Electronics section under the drop down menu when they hover over the Electronics tab. Another important consideration when purchasing waterproof GPS systems off of eBay is exactly how large and heavy it is. If it's going to be in a back pocket, book bag, or purse, it's important to know exactly how much it weighs before the purchase. Buyers can use the "Buy It Now" feature to purchase a waterproof GPS without bidding, or use the bidding system to get a potentially great deal on the device. Shoppers should be sure to look into the shipping policies of the seller to determine when it's going to show up at your door.