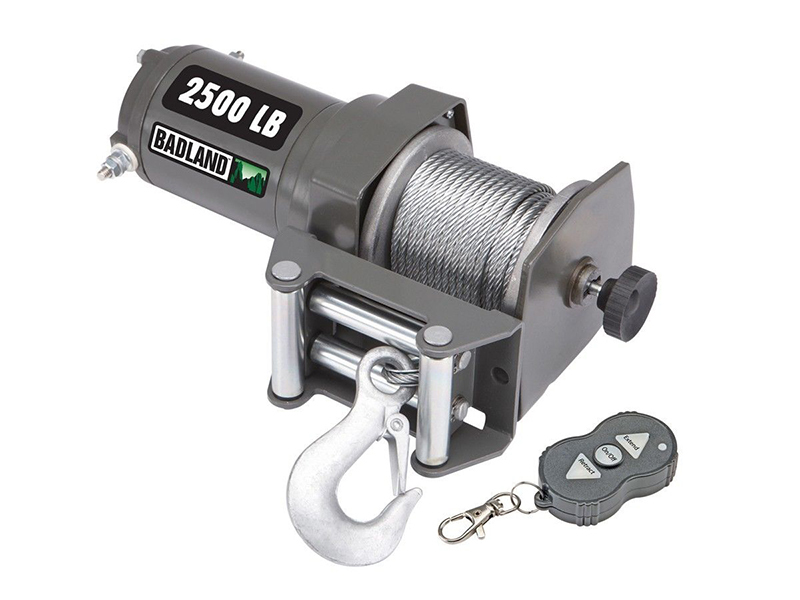 A wireless remote-controlled electric winch gives the operator freedom to move about as the winch is being utilised. In difficult extractions, the operator using a wireless remote can seek out different vantage points. A wireless remote may also allow the winch operator to retreat to a safe distance from an unstable or difficult situation.
The purchase of a wireless electric winch requires an assessment of how much power may be needed. For example, winching a lorry out of a ditch requires much more capacity than pulling a sub-compact back up on the road.

Hydraulic vs. Electric Winches
Hydraulic winches are often more expensive than their electric counterparts. They are often very powerful, as well. By contrast, electric winches may not always have the capacity of hydraulic winches, but they are also less expensive.
Once a decision to purchase an electric winch has been made, it is important to determine whether there is a preference for one with a wired remote control or the wireless variety. The wireless remote is powered by a battery, so it is often advisable to have a spare battery along to avoid a battery failure at an inopportune time. It is important to understand that the range of the remote may be substantial, but it is not unlimited.

Wireless Electric Winch Weight Capacity
It is often advisable to purchase an electric winch with a stated capacity that is 1.5 times the weight of the heaviest objects that it will be used on. For example, a 3000 kg vehicle should be extracted with a winch having a capacity of 4500 kg or more.
Wireless Electric Winches for Marine Use
Electric boat winches are specifically designed to operate in wet environments. They are usually used to haul boats from the water at marinas. Waterproof or water-resistant components makes these winches more reliable and durable in such environments. Marine winches often carry significant weight ratings, due to the power necessary to pull boats up and out of the water. Winches certified for marine use typically carry such a designation on the box or on the winch itself.
Wireless Electric Winch Motors
Two types of motors are commonly found on electric winches: series wound (SW) and permanent magnetic (PM). SW motors will typically perform better in demanding applications. They are often rated to pull heavy loads, and they tend to retain their pulling capability even in extremely cold environments. These motors are also very durable. By contrast, PM motors are popular among those who want a lower-cost winch that is to be used only on rare occasions.
Wireless Electric Winch Cost
Buying a wireless electric winch with excess capacity is not advisable because of the unnecessary expense involved. On the other hand, it is often better to invest in a more heavy-duty winch if it will be subjected to a heavy workload, or if it will consistently operate under adverse conditions. In such scenarios, the durability of the electric winch becomes an important factor. For example, a winch that will be heavily used every weekend at a marina should be a heavier, more durable construction.
How to Buy a Wireless Electric Winch on eBay
It is simple to shop for wireless electric winches on eBay. Enter the term "wireless electric winch" in the search box on any eBay page. It is also possible to confine one's search to used or new winches by making a selection in the left sidebar. Toward the bottom of the left sidebar, the phrase "More refinements …" will appear. Click on this phrase and a pop-up menu will appear where it is possible to choose the type of seller and other variables. It is also possible to refine the search by location, and this can be an important consideration due to the shipping costs involved in the delivery of a heavy winch.
When buying used, it is critical to be aware of any possible damage or heavy prior use before completing the purchase. Contact the seller with any outstanding questions or concerns.
Conclusion
An electric winch operated by a wireless remote can free up the operator to take a better and possibly safer position during a winching operation. The wireless winch is a more recent design, so used ones may be harder to find.
Careful attention to the specifications of wireless electric winches can lead to a proper purchase decision. A capacity rating that is at least 1.5 times the weight of the vehicles to be pulled is usually required for optimum performance.