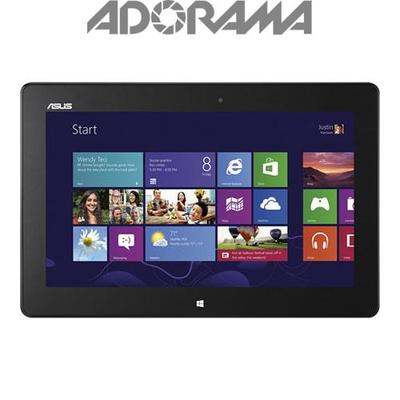 There has been much advancement made within the world of mobile technology, especially when it comes to mobile devices such as tablets. Apple iPad has dominated this market for years, but there have been quite a few other brands and manufacturers that have released competitive tablets in recent years. The ASUS VivoTab is a prime example of this market shift. There are several points that need to be considered when shopping for this specific model.
Key Features
Many consumers use mobile tablets today more than they use their actual laptop and desktop computers. This is one of the main reasons why there are so many brands and manufacturers that have focused on enhancing the efficiency and performance of their leading tablet models in order to compete against some of the most popular laptop models available on the market as well. The ASUS VivoTab was specifically designed to join this particular competition. Based on the studies of industry experts, customers and critics alike, it has done exceptionally well in this regard.
Several of the key features that are currently available which make the ASUS VivoTab such a worthwhile investment include the:
· 10.1" touchscreen (WXGA IPS panel) that has a 178-degree angle for ultra-wide viewing
· 64GB of available flash storage along with 2GB reserved specifically for system memory
· 8 megapixel (MP) rear camera with f/2.2 aperture and 2 MP front camera with LED flash and indicator, which are great highlights for video conferencing needs
· Brand patented high-tech sound technology (SonicMaster) that is widely known for delivering powerful audio and high-quality bass for entertainment purposes
· 32 GB of cloud storage that is provided absolutely free of charge for three years along with 8 GB of complimentary lifetime storage
Performance
As mentioned earlier, the ASUS VivoTab is fully equipped with everything that it needs to deliver a highly impressive level of performance and efficiency that most low-end, lightweight laptop computers are not even capable of providing consumers. The Intel Atom Z2760 processor works well within this efficient yet lightweight design and long-lasting battery.
Keep in mind that the average battery life for the ASUS VivoTab is over eight hours. Therefore, the average consumer is able to enjoy the experience of owning a tablet that can last for several hours on a single charge, open applications quicker than the average low-end laptop and wake up after falling asleep almost immediately.
The Added Benefit of Microsoft Office
One of the biggest selling points of the ASUS VivoTab is that it comes with the Microsoft Office Home and Student 2013 software package. This is a benefit that many laptop and desktop computers do not even offer; consumers are usually required to purchase this software bundle separately in most cases. Keep in mind that the software bundle does not come pre-installed. Therefore, consumers will still need to take the time to download and install this software after purchasing the tablet using the activation card that is included within the original packaging.
Available Accessories
There is a wide variety of optional accessories that can be purchased for the ASUS VivoTab. However, it is imperative to keep in mind that there are several important accessories and items that come included within the original package including an AC adapter, power plug, clean cloth and the activation card needed to download the Microsoft Office software bundle. Consumers will also be provided with a clean cloth that will help them to maintain its pristine condition and a warranty card that will need to be used whenever necessary.
Several of the optional accessories that can be purchased separately include the:
· Cleaning kit
· Portable car charger adapter
Specifications
| | |
| --- | --- |
| Operating System | Windows 8 (64-Bit System) |
| Display | 10.1" high-definition (1366x768) – IPS panel |
| Processor | Intel Atom Z2760 (speed: 1.8GHz) dual-core |
| Camera | Rear 8.0MP; Front 2.0MP |
| Battery | Polymer 25W/h (full charge lasts over 8 hours) |
| Storage | 64GB in addition to cloud storage (total of 40GB initially) |
| Speakers | Stereo quality sound with brand-exclusive technology |
| Input and Output | Micro HDMI & USB ports and Microphone In/Headphone Out Jack |
| Card Reader | Micro SD Reader |
| Dimensions | 10.67" x 6.97" x .51" |
| Weight | 1.3 pounds |
Buying an ASUS VivoTab on eBay
Consumers can find a great deal on ASUS VivoTab models by simply searching through the online catalog of eBay. All that you need to do is go to the eBay homepage and use the Search field to generate a list of results based on relevant keywords and phrases. For example, shoppers can search for " ASUS VivoTab " in order to generate a list of that specific model. For a general and vague list, shoppers can search for " ASUS tablets " or just " mobile tablets " overall. You can also search for standard and optional accessories using the same Search field. For example, it is possible to search for a " leather case ," " keyboard dock ," or even " ASUS tablet accessories ."
Do not purchase any products from sellers that have an extensive history of negative feedback from past customers and clients. Search for great deals that are competitively priced and offer free shipping in order to save a maximum amount of money. Contact the seller directly with any questions or concerns before becoming committed to any particular purchase.
Conclusion
The ASUS VivoTab has truly been able to impress millions of people since it was first released. It is true that this mobile tablet has not achieved the monumental success of other popular models, such as the Apple iPad or the Samsung Galaxy Note. However, it is a competitively priced model that has a wide variety of high-quality features and capabilities that will eventually allow it to make its mark within this industry.