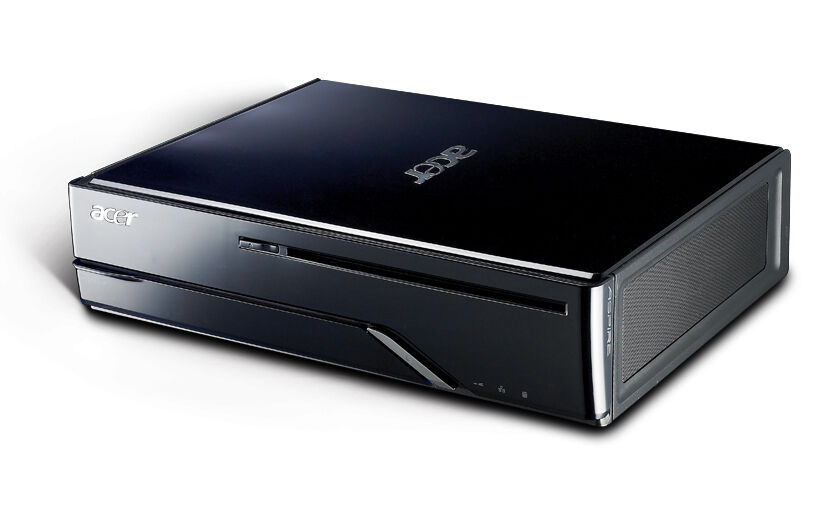 Acer has been able to develop top-quality computer equipment over the years. Even though they have not been able to match the brand recognition of such popular brands and manufacturers as Dell, Apple and HP, their expanding line of high-end desktop computers continues to impress customers and critics alike. Even though the Acer Aspire L3600 Intel Core 2 Duo desktop computer was originally released in 2007, it is still an in-demand computer system today.
Basic Design and Structure
The Acer Aspire L3600 was not designed to be a competitive, high-end desktop when it was first released in 2007. There were many other desktop and even laptop models that Acer had released within the market at that time that could be classified under that category. The Acer Aspire L3600, on the other hand, was clearly designed to be purchased by the average consumer that only needed a low-end, quality computer bundle that was affordable yet efficient.
It did not come with many of the key features and specifications as other comparable models that were released by competing brands, but it provided consumers with enough power and performance to fulfill their basic computing needs for a very competitive price.
Key Features
There were several key highlights of the Acer Aspire L3600 that were major selling points for the average consumer. The basic, low-end package for this model included the following specifications:
· Intel Core 2 Duo E6320
· 250GB SATA hard drive
· 2 x 1GB SODIMM memory
· DVD-RW slot loading optical drive
· Intel Graphics Media Accelerator (up to 358MB)
· Windows Vista Home Premium
· Prestige quality speaker package
· Wireless keyboard with optical mouse
· 19" monitor
The highest-selling bundle package for this particular model included such things as a:
· Intel Core 2 Due E4600 processor (2.4GHz)
· Wireless keyboard and mouse
· built-in Intel G31 express integrated chipset
· DVD-ROM optical drive
· USB 2.0 ports (two front-side; four rear)
· combination of VGA and DVI ports
· built-in multi-card reader
· headphone jack discreetly hidden by front flap
Limited Availability
As is the case with the vast majority of older computer models (desktops and laptops alike), there is a limited number of the Acer Aspire L3600 desktop computers still available in today's market. Most traditional, brick-and-mortar computer stores no longer carry this model, but have replaced it with newer, high-performance Acer models instead.
As mentioned earlier, though, the Acer Aspire L3600 is still a very good computer to use for the average consumer that does not need a lot when it comes to his or her computer. Even though this desktop model is no longer available in abundance within local computer and electronics stores, it can be found and purchased for a competitive price on the Internet instead.
How to Buy the Acer Aspire L3600 on eBay
One of the most popular websites that carry a wide variety of older computer models is eBay. To access a complete listing of all of the Acer Aspire L3600 models that are currently available for purchase on eBay, all that you have to do is:
· Go to the eBay homepage
· Use the Search field to identify keywords and phrases, such as "Acer Aspire L3600" or " Acer desktops."
· Study the product details and descriptions of the options that populate within the generated listing.
· Choose the model that you would like to purchase.
Keep in mind that there are many other products that can be purchased on eBay besides just the computer itself. For example, there are many different Acer accessories that can be purchased from this website as well. In order to save time during the search, do not use vague terms when searching for accessories and other computer parts. For instance:
· Do not search for "computer monitors." Search for "19 inch LCD monitors" instead.
Using key details in the Search field will quickly narrow down the list of available options, allowing consumers to find exactly what they need within a fraction of the time that they would have spent searching through general listings.
Do not purchase any products from sellers that have a lengthy record of negative feedback and poor ratings from past customers. There are many top-rated sellers that offer great deals on computers and computer accessories to their customers through this website. Do not hesitate to contact the actual seller with any type of questions or concerns and have them answered completely before finalizing any purchases.
Conclusion
The Acer Aspire L3600 desktop computer might not be the very best option that is currently available on the market today, but it still a great choice for the average consumer that is searching for a great deal on a basic system. It is not readily available to purchase in very may stores. However, by exploring such popular websites as eBay, savvy shoppers can still find a great deal on this model.