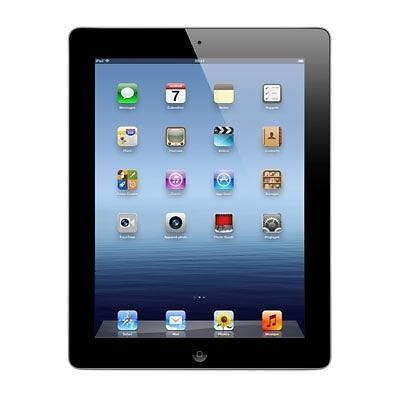 The Apple iPad is without a doubt the most popular series of tablet PC's available to buy today. A lot of people believe that owning an iPad is not a viable possibility due to the price of the devices, but there are a number of tablets that can be bought for reasonable prices. The following guide shall examine the lowest priced Apple iPad's on the market today, and will explain how to find these devices on eBay.
Apple iPads
The first iPad was launched in 2010, and there have been four other versions released since. Older iPads are less expensive to buy, as are those that have smaller amounts of memory. The following are the most affordable iPads that can be bought today.
| | |
| --- | --- |
| First Generation iPad | Buyers looking for the least costly option will find that first generation iPads are definitely the least expensive. Although these devices seem quite dated compared to the latest version, first generation iPads are packed with features and functions and have excellent Internet connectivity. Buyers should note that this device is not equipped with a camera. The first generation iPad is available with 16GB, 32GB or 64GB of memory. |
| Second Generation iPad | These devices will be more expensive but are still quite affordable. Second generation iPads have more features and applications, and a far superior battery life. The iPad 2 features the same design as its predecessor but runs on a faster version of iOS. The device has ten magnets built into its frame, which are used to attach Apple Smart Covers and to put the iPad to sleep and wake it up. This device has a 0.7-megapixel rear camera, and a 0.3-megapixel front camera. The second generation iPad is available with 16GB, 32GB or 64GB of memory. |
| iPad Mini | The iPad Mini is the most expensive option on this list, but is ideal for buyers who need a powerful tablet in a small body. The iPad Mini is small enough to be held in one hand, but the screen is well designed and has a high level of clarity. The device is very light and has an excellent battery that requires a small amount of charge time for the device to be fully powered. The iPad Mini has a 5-megapixel rear camera and a 1.2-megapixel front camera. This device is available with 16GB, 32GB or 64GB of memory. |
Finding Affordable iPads
There are a number of ways buyers can find affordable iPads on eBay:
· The first thing buyers should do is use the Price filter to remove iPads that do not fall within their set budget. The Price filter is found in the Categories table on the listings page.
· The next thing buyers should do is visit eBay Deals, which is a section of the website that stocks products for sale at reduced prices. eBay Deals has a large selection of electronic devices, including various tablets. To access the relevant page first click on the Deals link found at the top of each page. When eBay Deals has loaded, click on theTablets link located underneath the Computers heading in the Electronics tab.
· The final thing buyers can do is search for used iPads . Such devices will be sold for lower prices but buyers need to ensure that iPad is good condition. Visually inspect any photographs of the device, and check the description box on the item page of a listing for information regarding the tablet's condition. Both additional photographs and details can be requested by using the Ask a Question feature.
Buying iPads on eBay
All buyers interested in purchasing an affordable iPad should head to eBay. The site has a greater selection of new and used iPads than any computer store or specialist site. To find a suitable and affordable iPad, take the following simple steps.
· Type the name of the desired iPad into the search bar and press enter. Use the Price filter to remove iPads that do not fall within a set budget. Search for used iPads by clicking on the Condition filter.
Conclusion
Contrary to popular belief, it is possible to find and buy affordable iPads. Older tablets will be less expensive compared to the new models. Used iPads will also be less costly, and buyers should check eBay Deals for tablets being sold at a reduced price.