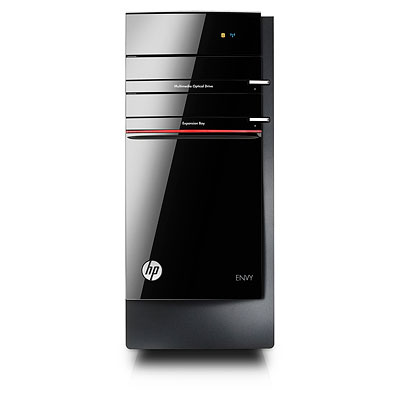 Desktop PC's come in a variety of specs, designs, brands, shapes and sizes so it can be fairly difficult to find an affordable desktop PC that suits your needs and comes at a good price.
This guide will outline the different types of affordable PC available on the market, when to consider buying a PC and how you can buy them on eBay. All of the items mentioned in this guide can be found in the Computers section on eBay.
What Types of Affordable Desktop PC are Available on eBay
The best PC's to look for on a budget are Compact PC's, Budget PC's and Mainstream PC's:
Compact PC's
Compact PC's are the smallest PC's available and are great for family use. They are very small and are great for putting in a small computer room or a small desk. Compact PC's have all the facilities you need for basic PC use such as looking at your favourite websites or using word processing applications and sending emails. They are very efficient and a good choice for anyone who is looking for a good PC on a budget.
Budget PC's
Budget PC's will not normally have any of the latest features such as the best hardware or processors but will still be great for doing everyday tasks on the PC. Budget PC's will generally be a lot slower to use when playing high quality movies or games. They will have a good amount of memory to store documents and media files so are good if you want to use the computer for creating documents, using the internet and playing some small media files.
Mainstream PC's
Mainstream PC's are the most popular on the market as they generally have up to date hardware and software but at a fraction of the price of high performance PC's. These will be faster to use than the previous two types of desktop PC and will be great for playing movies and games. Of course, these PC's tend to be a little more expensive but they are not overpriced by any stretch of the imagination.
What to Consider when Buying an Affordable Desktop PC on eBay 300
When buying an affordable desktop PC on eBay it is important to consider the following points:
Price - Of course price is a massive consideration when buying an affordable desktop PC. Be sure to take a good look around the eBay listings in order to find out what the best deals are in your price bracket.
Condition - PC's are common items now and some are treated a lot better than others. Look carefully at the item's product description and know everything you can about the product. Even ask the seller a question if there is anything that isn't quite clear.
Hardware - With affordable PC's, the hardware might be a little bit older than the latest technology. This could make using large applications difficult.
What will the PC be used for? - Take in consideration what the computer will be used for. Most PC's will handle internet surfing and word processing fairly easily but video and photo editing could be problematic for affordable desktop PC's.
Where will the PC be in the home?- Desktop PC's come in all shapes and sizes so it is important to know where the PC will be situated in the home and what size it needs to be.
How to Buy an Affordable PC on eBay
Find a great variety of Affordable Desktop PC's on eBay by clicking on the All Categories button on the eBay homepage. Then click on the Computers section to start searching for PC's by clicking on the filters on the left hand side. From here, the selection of PC's can be further narrowed by type, brand, condition, or price range.
The products mentioned in this guide can be bought by bidding or using the 'Buy It Now' options:
Bidding- Just like buying in a real life auction, bid for affordable PC's with your best offer for that item. You can increase offers at any time until the listing has finished. The bidder with the highest offer will then be the owner of the item after they have paid for the product.
'Buy it Now' - Find the desktop PC you want and buy it at a 'Buy it Now' price.
Look out for the latest deals on Desktop PC Packages and relevant items by checking in the Electronics section where some fantastic discounts are to be found, along with free postage costs.
Conclusion
Buying an affordable desktop PC should be a lot easier now that you have read this guide and taken the considerations on board. Take your time when searching for a PC and find out exactly what you want and need the PC for before making any bids or buying. Take a look at all of the affordable desktop PC's in the Computers section on eBay.