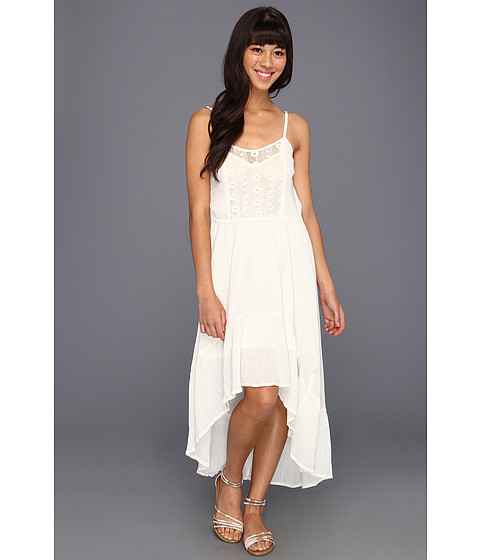 Buying a dress for any body shape does not have to cost a small fortune. Whether the buyer has a heart-shaped body and wants to go to a sophisticated cocktail party, or has an hourglass figure and wants a new dress for work, affordable dresses to suit any body shape and occasion are available on eBay or in many retail dress shops.
When shopping for an affordable dress, the consumer should consider buying a gently used dress to make substantial savings. Other options include shopping sale and clearance lines to find an affordable, bargain dress. Purchasing a versatile dress that is easy to accessorise for different occasions offers extra value for money as well.
Considerations When Buying an Affordable Dress
When buying an affordable dress, regardless of body type, there are a number of factors to take into consideration. Buying an affordable dress means the shopper needs to get the absolute maximum value for her money. Looking at used dresses, sale items, and simple yet versatile dresses are all great options for getting a beautifully stunning dress at an affordable price.
Buy a Used Dress
Buying a used dress is a great way to get a high-quality dress without breaking the bank. When buying an affordable used dress, a shopper should ensure that the dress is gently used and has plenty of wear left. It is possible to find dresses like-new which have only been worn once or twice, or even brand new, but without tags at a fraction of the retail price of the same dress new with tags.
Look for a Sale Dress
Shopping in sales and browsing through clearance items potentially provides the consumer with huge savings, making a stunning dress more affordable. Many sellers offer end-of-line dresses, discontinued dresses, and end-of-season dresses at greatly reduced prices to clear room for new stock.
Shopping for end-of-season dresses requires some planning ahead, as a shopper finds great deals in autumn and winter on spring and summer dresses, but most likely cannot get much wear out of them until the following spring or summer. However, buying in advance does offer great savings. Some sale dresses include ex-display dresses and those with minor, inconspicuous flaws, such as a small area of plucking or poor stitching. These dresses are perfectly wearable and the flaws are not easily spotted but sold at significantly reduced costs.
Shop for the Right Size
Getting the size right, regardless of body shape, it essential. Dresses which are too large look baggy and do not create attractive, flowing lines. Dresses that are too small look unsightly, clinging to the body in a very unflattering way. Therefore the consumer should take body measurement to accurately size herself before buying a dress.
| | | | | | | | | | | | |
| --- | --- | --- | --- | --- | --- | --- | --- | --- | --- | --- | --- |
| Size | 4 | 6 | 8 | 10 | 12 | 14 | 16 | 18 | 20 | 22 | 24 |
| | 76 | 78 1/2 | 81 | 86 | 91 | 96 | 101 | 108 | 116 | 122 | 128 |
| Waist (cm) | 58 | 60 1/2 | 63 | 68 | 73 | 78 | 83 | 90 1/2 | 98 | 104 | 110 |
| Hips (cm) | 83 1/2 | 86 | 88 1/2 | 93 1/2 | 98 1/2 | 103 | 108 | 116 | 123 | 129 | 135 |
A shopper should measure her bust, hips, and waist using a tape measure. Then use the measurements to find the correct dress size. If a shopper has one measurement in between two sizes, it is advisable to select the larger size so the dress hangs correctly without stretching too tight in places.
For the consumer who has sewing or craft skills, it is possible to purchase a dress that is a size or two too big and bring it in or alter it to fit correctly. This gives the buyer a wider range of affordable dress options and also provides the opportunity to personalise a dress and create a fabulous, unique dress.
Choose a Simple and Versatile Dress
The most affordable dress is one which offers the consumer maximum value for the money. Choose a simple dress that the wearer is able to accessorise for different occasions. For example, a plain black dress or a plain blue dress, either a maxi-dress or a knee-length dress, is worn with a jacket, camisole, or cardigan and some smart court shoes or plain pumps as workwear.
For a formal occasion or a night out on the town, accessorise the same dress with a brightly coloured belt, some attractive high heels or sparkly pumps, and some exquisite jewellery. This offers the most value for money as the versatility of a single dress means the shopper reduces the number of dresses that she has to purchase.
Types of Dresses for Different Body Types
Buying the right style of dress based on the body type of the wearer is vitally important for the best look. Selecting the right dress for the body shape helps accentuate and flatter the best features and carefully conceals the less appealing aspects, showing off the body in the best possible light.
Apple body shapes have a full figure with limited waist definition and slimmer legs. Apple shapes should wear flared dresses that skim over the stomach and emphasise the legs and upper body. Empire lines, big prints, and vertical lines help slim the appearance of the apple body. Hourglass body shapes have a defined waist and a full bust and full hips. Tailored dresses and dresses with block colours and belts help accentuate and flatter the waist.
Pear body shapes have full hips with a smaller bust and shoulders. Choose a dress with empire lines, or bright, bold prints on the upper half, which helps balance the look. Heart-shaped bodies have a full bust and narrow hips and bottom. Balance the appearance of the body by purchasing a dress with empire lines, horizontal stripes, or patterns on the lower portion. Also consider A-line and maxi-dresses.
How to Buy
Buying an affordable dress for any body shape is easy when you shop on eBay and find great deals. From formal gowns to casual beachwear and workwear, you can search for new or used dresses to suit any occasion. Browse through the appropriate category or search for your ideal dress from the search bars found on every page.
When shopping for an affordable dress for any body type, there are several ways to go about this. Look at used or pre-owned dresses, dresses on sale, and think about something simple, yet versatile. No matter what dress you purchase, be sure to take the proper measurements so that it fits perfectly.