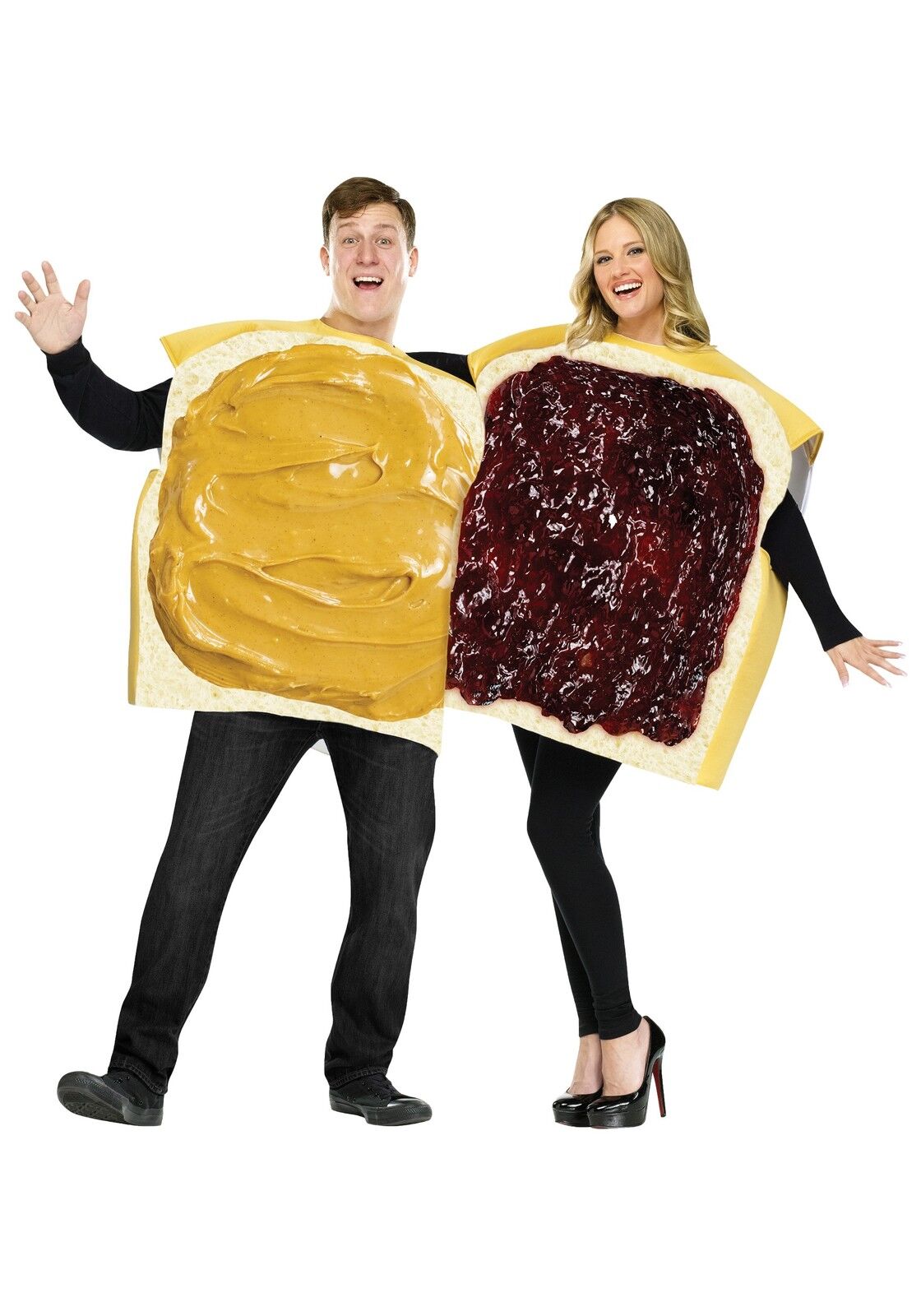 Buying an affordable costume for the family can seem like an impossible task. However, affordable family costumes or the supplies to make them are widely available on eBay. Careful planning and bargain hunting is required to get the best costumes for the lowest price. Shoppers should consider buying bundled items where possible to outfit or accessorise the whole family in one purchase. Bulk buying may also save money and entitle the shopper to free delivery. Get creative and use materials already purchased where possible, and be sure to plan ahead.
Considerations When Buying an Affordable Family Costume
When attempting to purchase an affordable family costume there are a number of options to consider that may reduce the cost significantly.
Buy Costume Bundles
Buying costume bundles is a great way to save money. Costume bundles are multiple costumes for several family members, or bundled costume accessory packs with everything a buyer needs to accessorise the entire family. Costume bundles also refer to complete costume kits, with all the clothing, make-up, and accessories required to complete a costume. Buying complete costume kits or accessory bundles is generally less expensive than buying each item separately.
Buy Used Costumes
Buying used costumes offers substantial savings. Often used costumes are still in like-new condition, having only been worn a handful of times. If a shopper cannot find the exact costumes they need in used condition, it is possible to buy a different used costume and alter it. For example, a pirate costume is easy to turn into a ghost or zombie pirate costume. A costume with a few threadbare patches or rips is inexpensive to purchase and easy to change into a zombie costume by adding a few more tears, rubbing a little dirt into the fabric, and adding splashes of fake blood.
Buy Materials in Bulk
For consumers who plan to make costumes for their family from scratch, buying the materials in bulk and, where possible, from a single seller, provides the opportunity to make great savings. If, for example, the costumes require fabric, buy one large quantity of fabric rather than lots of smaller fabric pieces. For example, if making a Native American family costume, each family member requires tan or cream clothing with a suede-effect finish for the best results. If making the costume from scratch, shoppers can save money by purchasing one huge piece of suede-effect fabric big enough to craft everybody's costume from. Buying as many supplies as possible from the same seller often results in free or reduced delivery charges.
Buy Budget Clothing
Instead of buying costume kits, consider buying low-end, budget clothing as the base of the costume and accessorising it. For example, instead of buying complete zombie costumes, purchase inexpensive clothing of the appropriate size, including a t-shirt and shorts or pants. Rip the clothing in strategic places, make it look dirty, and add fake blood, which can be made at home. Then all that is required is zombie make-up, a convincing zombie walk, and a chilling zombie moan.
Plan Ahead
To maximise savings, plan ahead. Instead of waiting to buy costumes for the family a few weeks before the occasion, buy well in advance. To get the most savings, purchase costumes for the whole family during the sales when an occasion has just passed. For example, instead of waiting until September or October to kit your family out with Halloween costumes, buy them in November, ready for the next year. However, buyers must take into account how much their children are bound to grow by the time the costume is worn.
Get Creative
Getting creative is important when it comes to dressing up the whole family without breaking the bank. Where possible, use items already in the house to limit the number of items to be purchased. For example, fake blood can be made at home quickly and easily with a few simple, inexpensive ingredients. Instead of buying a plastic sword, make one from cardboard and poster paint. Animal ears can complete a cute bunny costume or a terrifying werewolf costume and can be made at home with pipe cleaners, cardboard, and a headband. A wand for a fairy, witch, or wizard is a simple at-home project, as is a crown for a fairy, king, or queen, or a hat for a witch or a wizard. Aside from saving considerable sums, getting creative encourages recycling and provides great family bonding activities.
Creative Materials Summary
Save money and create fun and entertaining craft activities for the whole family to participate in by making costume accessories at home. Knowing what materials are required ensures the best finished result.
Accessory

Materials Required

Stiff cardboard

Poster paint

Foil

Glue

Scissors

Dowel Rod

Ribbon

Glue

Cardboard

Glitter

Paint

Thin cardboard

Sticky stars

Paint

Glue

Headband

Pipe cleaners

Coloured cardboard

Paint

Glue

Scissors

Water

Corn syrup

Red and blue food colouring

Corn starch
The chart above provides a simple list of materials needed to make a wide range of accessories inexpensively. Creating accessories at home with materials already at-hand allows for significant savings.
How to Buy
Dress up the whole family in spectacular family costumes without spending a fortune. Many eBay sellers, including some of those with top-rated status, offer an array of affordable family costumes and family costume accessories at competitive prices. Consider buying used costumes to save money. You may even find free or reduced delivery costs from a whole host of reputable eBay sellers. Consider buying low-cost clothing for the base layer of a costume and, where possible, making accessories at home from items you already have. eBay sellers have everything you need to create amazing family costumes, from a family of zombies to a family of Easter bunnies at affordable prices. Check out eBay Deals for specialty items at heavily discounted prices.