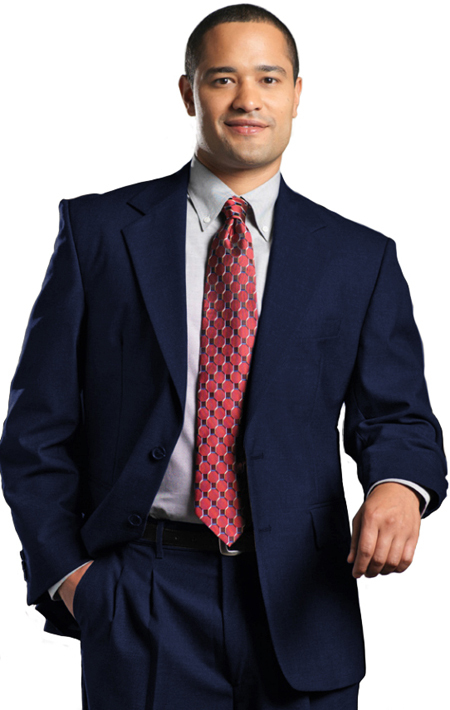 Formal coats are a necessity for most men. Events like weddings, galas, and business gatherings require formal attire, so men must have the right coat for the occasion. Some buyers want something stylish without paying a lot of money. Finding an affordable formal coat need not be difficult.
There are many different ways to find a great-looking, inexpensive coat. To do this, buyers should learn about the different types of dress codes. That way, they can choose the right formal coat for the event. One site that has hundreds of formal coats at affordable prices is eBay, where buyers can find the right coat with little effort.
Learning Dress Codes
Many formal affairs require guests to dress a certain way. The dress code is usually listed on the invitation, and some may suggest the exact outfit, like white clothing only, or long gowns for women. Buyers should understand dress code terminology so they can decide which type of formal coat to purchase.
Dress Code

Description

Tuxedos and white shirts for men

Long dresses for women

Formal

Black or white shirts with a tux for men

Long, Cocktail length or separates for women

Cocktail

Any dark suit for men

Short, elegant dresses for women

Semi-formal or Business Attire

Dark suits for men

Short dresses or dressy suits for women
These are the most common types of dress codes, though there are others. For example, some people like to have fun, and may do a variation of black tie. Texas black tie, for example, means cowboy boots are acceptable.
Types of Formal Coats
Buyers can find many coats on the market, but most men stick to the classics, coats that are acceptable for a wide range of formal dress codes. These include the tuxedo, tailcoat, morning coat, business suit coat, and mandarin coat.
Tuxedo
The tuxedo or dinner jacket is the most popular jacket for formal occasions, like weddings or galas. A tuxedo jacket should have a deep V shape down the front. It can be single- or double-breasted. Some have peaked lapels, while shawl collars are also common. Wool is a common tuxedo fabric.
Black is the classic colour, although some tailors use midnight blue, since it reflects light and makes the suit appear blacker than black. Luxury designers like Calvin Klein, Hugo Boss, and Dolce and Gabbana are premium brands. However, other brands also offer tuxedo coats, like IZOD, Jones New York, and Sean John.
Tailcoat
The tailcoat is a special kind of formal jacket. It, along with the tuxedo, occupies the topmost position on the hierarchy of formal coats. The most distinctive feature of this coat is the elongated vent that resembles the tail of a swallow.
Morning Coat
Many formal events happen during the daytime, and a tuxedo or tailcoat may seem too formal for such occasions. Thus, the more appropriate attire is the morning coat. While it has similar cut to the tailcoat, it comes in lighter colours suitable for daytime wear. Wearers usually pair them with matching matching pants, but striped pants are also acceptable.
Business Suit Coat
For most business people, important meetings are a formal occasion. In cases where millions of pounds exchange hands, all those involved should be in a formal business coat. Business suit coats come with a pair of pants in the same material. Although not as formal as the tuxedo, these pieces look presentable and tailored to fit. Most business suits are black, but navy and grey are also acceptable.
Mandarin Coat
The mandarin coat is a great alternative to the traditional formal coats for men. This coat features the mandarin collar taken from the traditional Chinese shirt, incorporated into a formal jacket. While many mandarin coats certainly look elegant and unique, they are more appropriate for more casual or themed formal events. Men attending formal events and galas should avoid this design.
Finding an Affordable Formal Coat
Many formal coats can cost thousands of pounds, depending on the designer, the material, and how much work it takes to make it. However, those looking for a more affordable option need not worry. There are different alternatives to buying expensive coats, including, buying used, buying no-brand coats, and finding last year's selections.
Used Formal Coats
Many men today buy new coats for their wedding and never use them again. Perhaps they have gained or lost weight, or perhaps they do not receive invitations to formal events anymore. Because of this, buyers can often find gently used coats that are still in immaculate condition for a good price.
Choose No Brand Coats
While the hottest celebrities may be wearing Armani and Hugo Boss, less affluent buyers need not spend the same amount to look like a movie star. Many non-branded coats are quite affordable and still look good. Buyers can also choose from mid-range brands like Marks and Spencer and Next.
Previous Year's Designs
Many companies sell their coats from the previous season at a discount to make room for the newer designs. Unless the coat is truly trendy, most people can get away with wearing last year's designs as formal coats hardly vary from year to year.
How to Buy an Affordable Formal Coat on eBay
The search engine is truly the fastest way to find deals on any item on eBay. Once you decide on the coat you want, enter appropriate keywords into the search engine found on every eBay page. The search engine returns a list of results that match those words. You can narrow down the selection by limiting the search to certain parameters, such as brand, seller location, or price.
A formal coat is a must-have for occasions such as wedding ceremonies, baptisms, and even business cocktails. Wearing the right type of coat shows the hosts respect. Buyers, however, do not have to spend extravagant amounts of money on a coat, as there are many affordable and stylish coats on the market.