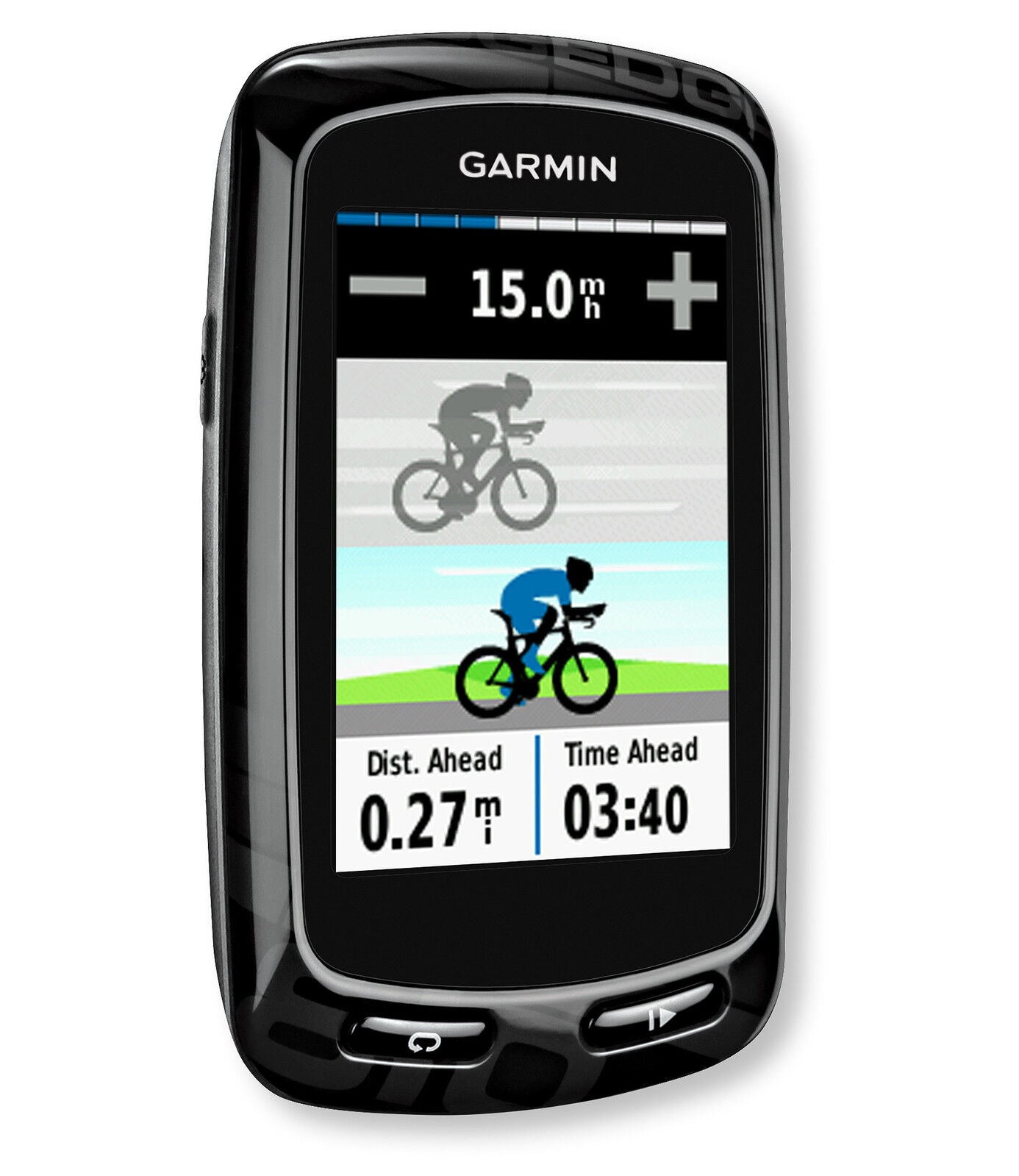 Although Global Positioning System devices or GPS units have become standard accessories for cars, cyclists are now using this technology during their travels. Of course, not too many bikes come equipped with GPS, so cyclists must look for a unit that will work with their individual situations. Luckily, there are many GPS devices to choose from with various types of features to appeal to all sorts of cyclists.
Locating GPS Units That Work Well With Bikes
GPS models designed for use in cars may be too clunky or fragile to use on a bike. Unfortunately, bikes aren't always the safest places for electronics. For years many riders adapted low-end GPS models to work well with their bikes, but there is no reason to do this anymore. Affordable GPS units made specifically for cyclists are readily available.
Brand

Description

Navigation

Connection

Battery

This device weighs approximately 2 pounds and displays time, temperature, distance, and altitude on a bright water-resistant colour screen. This device is designed to be paired with a smartphone in order to remotely push data to the Garmin Connect website.

Preloaded

Bluetooth

Wi-Fi

20 Hours

Magellan Cyclo 505

During cycling, the Cyclo 505 will display your distance, time, and speed. Information about your heart rate, cadence, and power meters can be gleaned from any sensor using ANT+ wireless technology and Bluetooth.

Turn-by-Turn

Automatic Route Finding

Bluetooth

Wi-Fi

12 Hours

O-Sync Navi2Coach

This bike GPS unit is simple and easy to use and has customisable data fields that allow users to choose what is displayed on screen. Speed, distance, time, and altitude information is available via GPS connection.

Breadcrumb

USB

200 Hours

Sigma Sport Rox 10.0

This GPS unit has a clunky appearance but possesses advanced features. The device offers ANT+ sensor compatibility for computing heart rate, power, and cadence. Speed, time, temperature, and elevation measurements are also available.

Breadcrumb

USB

13 Hours

Timex Cycle Trainer 2.0

This unit was designed for affordability and features integration and compatibility with ANT+ sensors. Screen navigation is simple and customisable. This unit can be worn as a wristwatch.

Breadcrumb

USB

15
It's absolutely essential to choose a unit that can tolerate bumps and vibrations. A device with a sturdy mount is also a necessity. Waterproof or water-resistant GPS devices are also excellent choices. Buyers should look for screens that are bright and large. Non-glare screens usually work well for most cyclists. Large menu buttons may work better than touch screen units because gloved hands may not be able to manipulate a touch screen. Additional features like Bluetooth, Wi-Fi, and the ability to pair the device to a smartphone can be wonderful assets with lots of cyclists. However, the most important features to consider are navigation methods and battery life. These features can seriously affect the usability of any GPS unit.
Buying Used and Refurbished GPS Units
Buying a used or refurbished unit on eBay may be a great way to get a good deal on a GPS unit. However, before buying, it may be helpful to know the differences between these two options.
Refurbished GPS Units
Refurbished GPS units have been inspected and repaired by the manufacturer or a third party. The quality is supposed to be nearly as reliable, but the price is usually lower.
Used GPS Units
These units are generally offered by individual sellers or stores. Used GPS units may have some wear and tear, but are inspected and found to be in working order. The price is usually much lower than that of a comparable device available from the manufacturer.
At times, some sellers do offer broken or damaged units available at low prices. These units are described as such, by the seller. Buyers should make sure they review the description of any unit that is used to ensure the device meets their needs. Also, it's best to make sure that the manufacturer is still providing maps for the unit. GPS units without access to data are pretty much useless. Depending on the brand, it may be necessary for the buyer to register the unit in the new owner's name.
Purchasing a Bike Ready GPS Unit on eBay
Purchasing a GPS unit on eBay is a very simple task. It's not time consuming at all. All buyers have to do is perform a basic search using the search bar at the top of every page on the site. Next, buyers enter specific terms such as "gps units" or "used gps devices". Once the search terms are entered, all buyers need to do is to press the search button and wait for the results to appear. Also, advanced search features are available to help buyers narrow down choices by brand, price, or other specific features. Ebay also has an excellent selection of mounts and other accessories that can be used with the GPS unit.