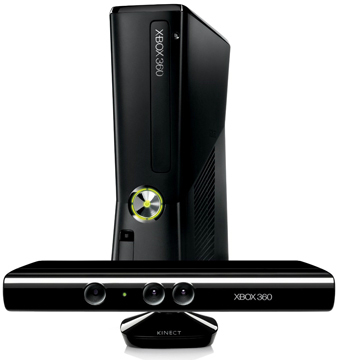 A video games console is a great way to enjoy games for children and adults of all ages. A wide range of different consoles are available, ranging from classic simple consoles like the Sega Megadrive, to modern devices capable of high definition output including the Xbox 360 and the Playstation 3. There are many ways to find an affordable games console, and a variety of consoles and accessories can be found on eBay.
Features to Look for in a Games Console
There are some key features to look out for when purchasing a console.
· The games available for a console are one of the most important factors to consider when looking at buying a console. Consoles will only be able to play games released to work with them.
· When looking for a console, bear in mind any exclusive releases- these games will be available to play only on those consoles they were released for.
· Games for older consoles are often cheaper than more recent games, though will often also feature simpler graphics.
· Bundles can include a variety of accessories and peripherals with a console, such as controllers or games. It can often be cheaper to buy a bundle, than purchase the accessories separately.
· Modern consoles often include a hard drive. The size of the hard drive determines how many games, videos and other files can be stored on the console at once.
Popular Consoles
A number of popular consoles are available, produced by different companies, and can vary greatly in the features they offer.
| | |
| --- | --- |
| Xbox 360 | The Xbox 360 was released in 2005, and is one of the most popular consoles of the current generation. This console features internet connectivity to enable online play and media downloads, HD output and a wide range of games. The Kinect peripheral is available for this console, which enables users to control compatible games with movement of the body. |
| Playstation 3 | The Playstation 3 is another widely popular games console, and was released in 2006. The PS3 features internet connectivity, HD output and the ability to play Blu-ray discs, as well as a wide range of games. A 'slim' model is also available. |
| Wii | The Wii is a Nintendo console which was released in 2006, and makes use of a distinct control method in which the control works as a pointing device, also detecting movement of the player. The console also includes the capacity to download and play some games from past Nintendo consoles. The Wii U , released in 2012, offers more powerful hardware and a unique controller with its own built in screen. |
Older Consoles
Many consoles from previous generations of releases remain popular. These can also be a more affordable choice.
· Previous versions of the modern consoles, such as the Playstation 2, the Xbox and the GameCube, remain popular, offering a wide range of games, for less cost than the most recent games consoles.
· Retro consoles are also popular among collectors and retro gamers. These consoles offer much simpler graphics than more recent devices, and include consoles such as the Sega Mega Drive, and the Playstation 1.
· Some harder to find, older consoles may be more expensive as they have become collectibles.
Finding an Affordable Console
There are a number of different ways a user can find affordable options when looking for a games console.
· If less interested in the most up to date games, users can find consoles offering a wide range of features and games from past generations, at a much reduced cost when compared to modern consoles.
· Buyers can easily arrange items by price, enabling them to quickly find the most affordable items available within their selected category.
Used and refurbished video games consoles are also available. These consoles offer all the same features and functionality as brand new versions of the same model, but at a reduced price. Used consoles can also often be found in good condition.
· Affordable consoles may also be available in the eBay deals section.
How to Buy a Game Console on eBay
A wide variety of games consoles of all kinds, as well as games and accessories, can be found on eBay.
· The full listing of games consoles can be found under Consoles, in theVideo Games & Consoles section of the Electronics portal.
· Items can be arranged by categories such as bundled items, platform and price.
· Key information about a console, such as its condition and any included accessories, will often be clearly displayed in the item listing, making it easy to quickly see if an item meets any specific requirements.
· More detailed information can be viewed on the item page. This includes information about the seller, such as item reviews and feedback ratings, helping to ensure that a purchase can be made with confidence.
· If looking for a specific games console, it may be easier and more effective to use the search function available at the top of every page. Searches can be made to return results from across the site, or from within a specified category.
· Don't forget to look out for any deals available on consoles under Electronics.
Conclusion
Games consoles are a great way to enjoy video games, whether it is the latest release or a popular classic. Consoles can offer a range of features, with modern devices able to connect to the internet to download games and movies, play HD video and make use of streaming services. A wide range of games consoles, accessories and games can be found on eBay.