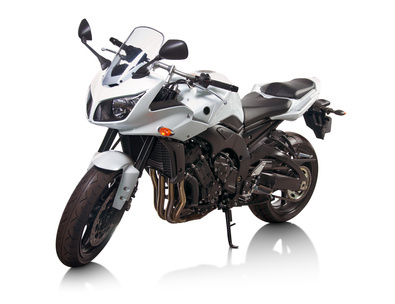 Few things can provide the fun of riding a motorbike on the open road. As a mode of transportation, a motorbike is not only quick and agile in the city, but also saves a lot of fuel when compared to a car. Buyers can find many kinds of motorbikes on the market depending on their riding needs and budget. Just like when shopping for any other vehicle, those who want to buy an affordable motorbike must first be sure of their needs, and find out more about the various models available on the market. Besides visiting brick and mortar showrooms, buyers can also shop for their two-wheeled vehicle online at eBay.
Choose a Bike According to the Type of Riding
Buyers may decide to get a motorbike for various reasons. Regardless of their reason, they should be sure that they really want or need a motorbike. Among the things to consider are where do buyers plan to ride their bikes, how often they plan to ride, and also what kind of bike they want. Since in general riding a motorbike is a bit more challenging than driving a car, especially in heavy traffic, some new riders may feel intimidated when they first ride. Riders must also be ready to learn how to handle and balance their bikes, especially if upgrading to bigger ones. Besides that, they should be ready to purchase protective gear such as a helmet,riding gloves, and jacket.
Have a Budget
It is important for buyers to determine their budget and how much they can spend on a new vehicle. After all, a motorbike is a fairly long-term investment. To set a reasonable budget, buyers should consider the amount of money they have, and also any other commitment. If they set a price range that is too high, the bike they buy may become a financial burden. Another consideration to make when looking for an affordable motorbike is its maintenance cost. Some vehicles require very little maintenance, and have many affordable spare parts available, whereas other motorbikes may be expensive to maintain and repair. Many bike parts and accessories at great prices are available on eBay Deals.
Choose the Right Kind of Motorbike
When choosing an affordable motorbike, buyers can consider the size of the bike they want. Typically, a smaller sized bike costs less than a larger one. Cheaper motorbikes usually have a size, determined by engine displacement, of 250 cc and below. These vehicles are not only very easy on the wallet, but are often very cheap to maintain, and have excellent fuel economy. However, large motorbikes like those with 600 cc engines and larger offer more power than smaller bikes. After determining the size of the bike they want, buyers can move on to choosing its type.
Standard Motorbike
A standard bike is a good, all-around vehicle. It often does not have many fairings and is also often referred to as a naked bike. This kind of motorbike provides a comfortable upright riding position and is often more lightweight than other bikes. Because of the limited fairings on this bike, it is usually among the most affordable ones.
Dirt Bike and Enduro
Both of these bikes are actually exactly the same, except for the fact that an enduro has mirrors and lights to make it street-legal. Like standard motorbikes, an enduro bike has very limited fairings and high-tech features, which keep its price low. An enduro is also very lightweight and easy to handle, especially for beginners. However, most enduro and dirt bikes have high seats, making them only suitable for tall riders.
Cruiser
A cruiser is a low motorbike with a laid-back riding position. It often has a large engine but is not designed for high-speed riding and racing. For buyers who want a relaxing ride wherever they go, getting a cruiser is a good choice. However, many cruisers, especially large-engined ones are not exactly very affordable. To buy cheap but reliable cruisers, buyers can choose machines with low engine displacements such as the Kawasaki VN250.
Sport Bike
A sport bike is designed and tuned for high performance and achieving high speeds. It often has a forward-leaning riding position which may sometimes be uncomfortable for some people. Compared to standard and enduro bikes, sport bikes usually cost more since they are built for regular commuting, as well as for racing on the track. That being said, buyers can still find many affordable new and used sport bikes such as the well known Kawasaki Ninja.
Look at Used Motorbikes
Used vehicles, including motorbikes, are usually considerably cheaper than brand new ones. Buyers can find many used bikes if they search at motorbike dealers and on eBay. In fact, buyers can even find a used bike that is less than a year old, with very little wear and tear. Buyers must always inspect and determine the condition of a used motorbike before purchasing it. Some things to look at are the tyres, drive chain, engine, and brakes. Usually, the more faults a bike has, the more the new owner has to spend on repairs. A great way to find used motorbikes is by looking at advertisements in magazines and newspapers, and also by visiting online stores. Another thing buyers should pay attention to when purchasing a motorbike is its shipping or delivery cost. Oftentimes, it is best for buyers to pick up their bikes themselves and not fork out additional money for delivery.
How to Buy an Affordable Motorbike on eBay
You can quite easily purchase an affordablemotorbike when you shop on eBay. To find the kind of bike you want, you can look it up using eBay's search bar. Then, on the product listings page, you can further customise your search by using the available category filters. Be sure you read all available information on a bike before you purchase it, including its price, its registration year, and its condition. Generally, purchasing a motorbike is a good investment as the two-wheeled vehicle costs very little to run and maintain, and at the same time is fun to ride and practical in the city traffic. On eBay, you can not only shop from the comfort of your own home, but also easily compare many motorbikes until you find the one you want to buy.