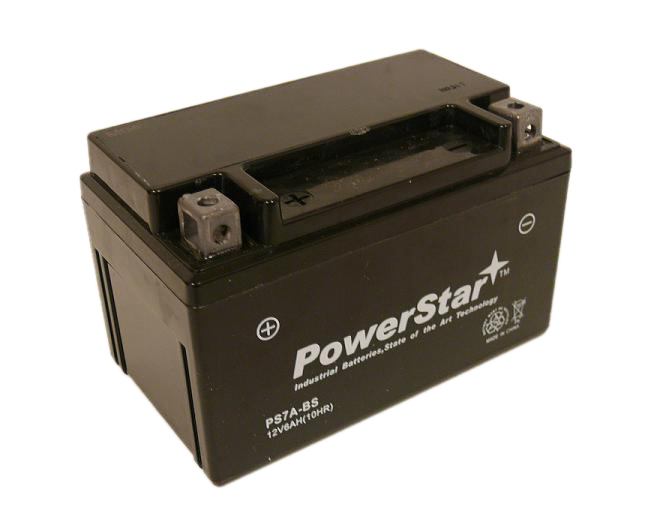 A motorbike battery is the component that provides the engine with enough power to get started. People can upgrade their bikes in all kinds of ways with accessories, but without the battery the motorbike cannot go anywhere. Batteries are similar to the ones in a vehicle except that they are smaller.
Buying a new battery is not as hard as many people sometimes think it is. Finding a compatible battery is the most important part of the shopping process. In addition to this, there are a few kinds of batteries that have their own advantages. Different price are important to consider as well. Shoppers should understand all of the available options before buying.
Lithium Batteries vs. Lead Acid Batteries
The two main kinds of batteries are the Lithium Iron Phosphate and lead-acid units. The Lithium Iron Phosphate batteries (known as LFP batteries), use a newer technology than the lead-acid ones do. However, both batteries are viable options for motorbike riders, so it is a good idea for shoppers to have a basic understanding of each so that they can choose which one to get.
Lead-acid batteries have been in use for a long time and there is nothing wrong with them. LFP units usually come at over twice the cost of lead-acid batteries. However, there are also some benefits of purchasing LFP units over the lead-acid ones.
Weight Differences
LFP batteries are popular for several reasons. One of the biggest advantages they have is being lightweight. As technology advances, things become faster, lighter, and more efficient. A battery that weighs less is easier to install and does not bog down the bike as much as a lead-acid one does. Some LFP batteries weigh less than a quarter of the weight of the lead ones. Racers in particular want to shed as much weight as possible from their bikes so a lightweight battery is a big deal. However, those who just cruise around town and do not need a super fast motorbike are usually content with the lower costing lead-acid batteries.
Shelf Life
Manufacturers claim that the shelf life of a Lithium Iron Phosphate battery is longer than that of a lead-acid one. Part of this is because LFP batteries do not degrade in the way that lead-acid ones do. There is a limited number of times that a lead-acid battery can be turned on and off before it no longer works. However, there is no limited charge-discharge cycle with an LFP unit. However, even with the lower shelf life, lead-acid batteries still typically last around five years. That is a long time and those who get new motorcycles every few years do not have to worry about having to buy a replacement later on.
Something to consider is that a Lithium battery may last longer, but if it costs over twice as much as a lead-acid battery, then there is no advantage. An LFP battery that lasts 10 years still ends up costing the same as two lead-acid units that last five years each.
Overall, LFP batteries are more reliable and tend to have all the advantages over lead-acid batteries except for the higher cost. Lead batteries are more than capable of providing for a rider's basic needs. However, those who want the most out of their battery benefit from getting a Lithium one.
Choosing the Right Motorbike Battery
The simplest way to purchase a new battery is to look at the brand and model of the current one to simply get a replacement. However, not everyone wants the same battery that they had previously. The owner's manual usually has information on the kind of battery to look for.
Another way to find a battery is to shop based on the make and model of the motorbike. An autoparts shop can help find a battery for the bike, but shopping online by the motorbike model is an option as well. Many websites have search features where people can look up their motorbike and then pull up a list of parts compatible with it.
When choosing a new battery, it is a good idea to stick with trusted brands. They already have a reputation for making quality products so the chances of being satisfied with the purchase are higher.
Finding and Affordable Motorbike Battery
The best way to find an affordable motorbike battery is to compare options. Find the trusted brands and see what their price points usually are. Each brand also has various models so check those out to see what their specifications are. The prices of the models vary depending on their features. Once shoppers choose a model, they can find several different shops or websites that sell it, to locate which one has the lowest price tag.
How to Buy
Having a working battery on your motorbike is essential if you want to ride it. There are two kinds to consider as well as many brands and models. They vary in many ways so it is important to choose the one that is best for you and your budget. Once you decide on a battery to get, shop for bargains on the eBay Deals page or use the search feature on any eBay page. Simply enter keywords such as "motorbike batteries" to bring up a list of all the items that are on the site. Then you can easily compare the products to find the best deals. As you find batteries with potential, add them to your Watch List so that they are saved in your My eBay page for later. You can also save money by looking for sellers that deliver for free.