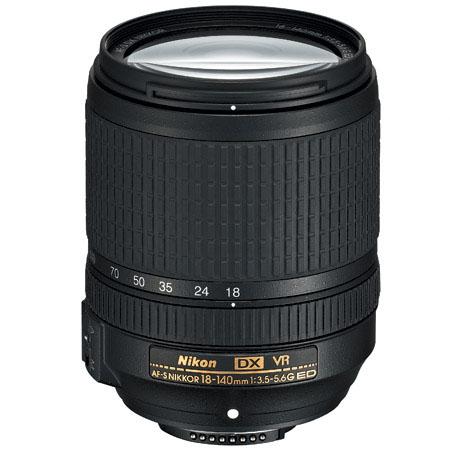 Because many modern day cameras have interchangeable lenses, a new market has emerged full of additional lens models. This guide will focus on the Nikon range of cameras and the types of lens available for them, affordable for the average consumer.
As a site best suited to both inspect and purchase one of these lenses is eBay; this is because items can be reviewed next to each other and sorted in respect to their price.
Summary of Lens Terminology
The bullet points below will help less experienced camera users when reading up on a new lens:
- Focal Length – This simply defines the lens's angle of view and thus how much the subject will be magnified.
- Aperture – The aperture details how much light the lens picks up.
- Format – The format is the sensor size which the lens is compatible with.
- Lens Mount – An important factor, this determines whether the lens will actually fit onto the camera itself.
- Image Stabilization – This is a useful feature for those taking pictures by hand; reducing the blurring effects that arise with an accidental hand shake.
Main Types of Lens
Before coming to make a Nikon lens purchase, buyers must first consider which type of lens is preferable for their needs. There are various types of lens available that suit different types of photography. Apart from the standard Nikon lens available, the other main kinds of camera lens include:
Macro Lenses – A macro lens produces an image the same size or larger than the subject. Sometimes referred to as a close-up lens, they are useful when capturing small or miniscule objects. With more advanced macro lenses, it is possible to manoeuvre close to the subject so minute details and textures are revealed.
Zoom Lenses – Zoom lenses have a variable focal length that can often be altered by rotating the camera barrel or pressing a connected button. The zoom range will depend on the type of lens purchased, with only top-of-the-range models offering a full scope from two extreme zooms.
Telephoto – For close-up photography, usually of an outdoors nature, a telephoto lens is perfect. They magnify images so they appear closer to the camera than they actually are. Images such as wild animals, waterfalls, and live sports can be captured with a telephoto lens, producing high-quality detail snaps.
Wide-angle – The opposite effect to a telephoto lens comes with a wide-angle lens. The wider zoom makes images appear further away, thus allowing the photographer to capture a wider scope of objects than is normally possible. They also can give the useful illusion that the picture taker is right amongst the action, whereas in reality they are a fair distance away.
Fisheye Lens – A special kind of wide-angle lens is known as the fisheye lens. They are ultra-wide and produce a distorted final image where the edges are extended outwards in a unique curved manner. Fisheye lenses usually focus close to the subject matter and are relatively small.
Affordable Nikon Lenses
Although there are many higher quality Nikon lenses available for the more professional photographers out there, various other models are more suitable for the average camera consumer. Many types can be purchased for under $100 and still be compatible with the most popular Nikon camera models such as the D3100, D90, and D7000.
Buying a Nikon Camera Lens on eBay
Finding certain camera lenses on the high street can be tricky and the possible selection will most likely be limited. Shopping online however, in particular on eBay, will offer many more lenses to choose from and potentially at reduced prices also. Some helpful tips for searching on eBay are:
· To pinpoint the most relevant items on eBay, searching by keyword and category is the most efficient method. Enter 'Nikon camera lens' into the search bar and use the refinements menu to narrow down the results.
Then select Lenses from the Cameras category to reveal further refinement options. Choose between the desired type of lens, focus type, and focal length along with the wanted condition and price range. The different buying formats (auction, buy it now, and best offers ) can also be selected.
· Read the description of the lens and ensure that it is definitely compatible with the Nikon camera currently owned. Check details of the warranty along with the seller's returns policy for peace of mind.
· For affordable Nikon camera lenses, look at the eBay Deals website and enter the Cameras section. The Lenses tab may present a Nikon lens at a reduced price with free postage costs as well.
Conclusion
Buying interchangeable cameras has become very popular with budding photographers due to the wide range of lenses available and the differing ways they can transform a shot.
One of the leading camera manufacturers, Nikon, has produced plenty of additional lenses for both professional and amateur photographers. For more affordable models then searching on eBay can provide a route to find the perfect Nikon camera lens.