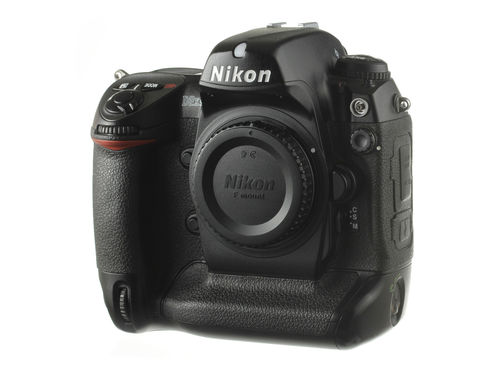 When it comes to the world of photography, making the step from amateur to professional requires more than just skill. Equipment plays a large part in the quality of a photographers work. After spending time using standard flash and semi-pro DSLR cameras, it will be time to upgrade to a fully-fled ged professional model. When it comes to finding DSLR cameras at affordable prices, eBay should be the number one retail destination for all budding photographers.
Sensor
When looking to buy a professional DSLR camera, there are many elements that need to be considered. The first thing shoppers should be looking at is the DSLR sensor. All sensors will fall into one of the following categories.
| | |
| --- | --- |
| Full-frame | Each type of DSLR sensor has its own positives and negatives. Those who are thinking of stepping up to a professional model will need to understand their budget. The largest in size and most expensive is full-frame, as the sensor does what it describes and covers the entire width and height of a 35mm film frame. Shoppers who are willing to pay the premium price will see a full-frame sensor as a long-term investment. |
| APS-C | APS-C is the most common format and is used in all Canon, Nikon, Sony and Pentax non full-frame DSLR cameras. They are readily available but require tweaking, with a crop factor of 1.5x needed in order to get wide-angle shots. They are often advertised under the term kit lens. APS-C lenses are an affordable and budget friendly way for photographers to move into the world of professional DSLR photography. |
Anti-Shake System
Professional DSLR cameras need to be able to operate in low light and still deliver a clear photo when needed. Image stabilisation systems are purpose built to counteract physical motion and eliminate blurring. Most manufacturers name their anti-shake and image stabilisation systems something different, however the type of technology used will more than likely be one of the following.
| | |
| --- | --- |
| Optical IS | A small element inside of the lens that is detached from the camera, it moves in order to remain parallel with the image subject. It is versatile and can offer a more detailed image when a picture is being taken in motion. |
| Sensor IS | This type moves the sensor itself in order to gain increased focused, offering a more accurate result at the expense of increased weight. Sometimes listed as a "mechanical IS". |
The prices of anti-shake systems vary from camera to camera, but they do have an effect on a DSLR's overall price. Any professional DSLR camera will have an anti-shake system in place
Speed
Those who have been using an entry level DSLR camera will be amazed at the difference in quality when they step up to a professional model. When looking to acquire a new camera the speed of the shutter plays a role in the price. A rule of thumb that all shoppers should remember is that the higher the shutter speed, the higher the price that a DSLR camera will command.
Professional grade DSLR cameras will start at a rate of approximately five frames per second, these DSLR cameras offer a steady and consistent burst. Frame rates rise from this point to well above ten frames per second, however such comes at an extra-added cost. Those with a higher memory generally deliver a higher frame rate and have a higher RRP. Speed stands as one of the most important determining factors in the price of a professional DSLR camera.
Brand
Both amateur and professional photography is big business for electronics developers, meaning that there are countless brands to choose from when looking to buy an affordable professional DSLR camera. Brand range and reputation can have a determining factor on the price of a camera, and shoppers are likely to come across the following names when looking for a new DSLR.
Nikon
Canon
Panasonic
Sony
Samsung
Pentax
Kodak
Toshiba
PQI
Fuji
Hoodman
Praktica
Yongnuo
Duragadget
How to Buy a Professional DSLR Camera on eBay
To buy an affordable professional DSLR camera, log-on to eBay's homepage and select the Cameras and Photography category and Lenses subcategory. This will bring up all relevant auction listings. The luxury of using eBay to find a DSLR camera is that there is a wealth of options available, which allows shoppers to find the exact camera that is right for them. Using the search modifiers, shoppers can alter listings by brand, price, colour, features and much more.
To find a specific brand or model of DSLR camera, try entering a term into the keyword search bar found at the top of the page. This form of searching will produce more keyword-focused search results.
No matter how much a shopper pays for a DSLR camera, they will want to make sure that the transaction is covered in the event of something going wrong. Choose to complete the checkout with PayPal to make sure that the buyer protection program covers the cost of the item.
Conclusion
A DSLR camera is a long-term investment, but it doesn't have to be an expensive one. Taking into consideration the core elements that contribute to the price of a DSLR, shoppers are able to look at the bigger picture and make an educated purchase. Whichever brand or model a shopper opts for; they can have peace of mind that they are getting it at the best possible price on eBay, a market leader in DSLR sales.