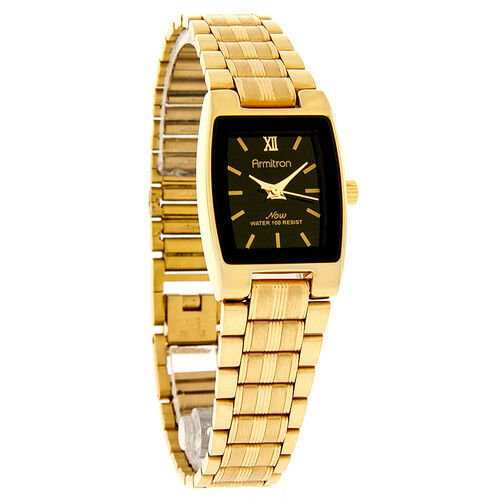 Quartz watches run on a battery that works in tandem with a quartz crystal. They offer very reliable timekeeping, losing only a few seconds per month, or about a minute per year. Quartz watches are affordable, and they offer owners the benefit of making fewer time adjustments because of their timekeeping accuracy. Many manufacturers offer quartz watches, including global brands that have remained popular for many years.
When looking for an affordable quartz watch, buyers should be aware of the many types of quartz watches that are available. After setting the budget, they can find popular and affordable watches at bricks and mortar stores or at online marketplaces like eBay. A few tips to find the right quartz watch can help buyers make a fast and easy purchase.
Types of Quartz Watches
Quartz watches fall under one of the following three categories: analogue, digital, or "anadigi." An analogue quartz watch features a dial and hands; the dial may have Arabic numerals, Roman numerals, or tick marks to show time intervals. A digital quartz watch shows updated time readout in hours and minutes. An anadigi quartz watch, as its names suggests, offers both analogue and digital readouts.
Popular Quartz Watch Brands
Most of the top names in watch design manufacture quartz watches, which come in many styles and offer many features. Some of the most important quartz watch brands are below.
Seiko
Seiko has a wide range of affordable quartz watches available for men, women, and children. Its quartz watches differ in type of bands or straps as well as sizes and shapes. Seiko SND367, for instance, is a classic choice for men. The chronograph watch offers 10 standard atmosphere waterproofing, open-dating, and a stopwatch function. It features a stainless steel case and band with a three double topcoat fold buckle. Buyers can choose from a white, navy, black, and red dial.
Citizen
Citizen , another big name in the watch industry, is a prolific producer of budget-friendly quartz watches. Its Eco-Drive men's watch collection ranges from those with fabric straps to stainless steel bands. The Eco-Drive BM6687-53F, for instance, features a mineral crystal glass and a stainless steel case and band. It is water resistant up to 100 metres, and its dial shows a magnified display, complete with calendar.
Casio
Casio is another global brand that offers digital, analogue, anadigi quartz watches. Its Casio Edifice EM100-1AV combines both digital and analogue displays, and it looks similar to a diving watch. It is water resistant up to 200 metres, and features a tide indicator, thermometer, moon data, countdown timer, alarm, world timer, perpetual calendar, and stopwatch. It sports a stainless steel case and unidirectional bezel.
The Baby-G is a popular Casio model for women. It comes in a wide variety of colours and designs. The Baby-G is water resistant up to 200 metres, and includes a 1/100 second stopwatch, hourly time signal, auto calendar, and countdown timer.
Pulsar
Pulsar has a wide range of wristwatches, including the PJN305 model for men. It features a stainless steel case, a black dial with date, luminous hands and markers, and a fine steel mesh strap. The PJN305 is water resistant up to 100 metres, and has a design reminiscent of classic aviation chronographs. For women who want a unique design, the Pulsar PEGD89 offers a bejewelled dial and an Art Deco style strap design.
Timex
Timex offers many affordable wristwatches, from classy dress watches to sports watches packed with features. Its Intelligent Quartz watches feature case designs that range from plain to detailed bezels. The straps vary from metal, to leather, to rubber. For women, options range from dress watches to sports watches, such as the Timex 1440 Sport T5J151 model. The T5J151 watch features a digital display, a plastic crystal, and a rubber strap.
Buy a Pre-owned Quartz Watch
Sellers often sell used quartz watches that have been sitting unworn in their drawers, so buyers can find many pre-owned quartz watches for sale that run well and look great. The main advantage of buying a used quartz watch, of course, is the lower price.
Things to Check When Buying a Pre-owned Quartz Watch
The table below shows the things to look into when buying a pre-owned quartz watch. It also includes the steps or details for each item.
Things to Check

Details

Battery and gaskets

Always make sure the battery and gaskets are new

If gaskets are not new, buyers decide if the price is worthy of the condition of the watch

Case Back

A case back with several scratches can indicate that the watch has been opened too many times

Other Problems

Seller must fully disclose all problems to the buyer
The table above is a quick reference for buyers who want to make sure they get a high quality pre-owned quartz watch that is in good shape. Even more than the aesthetic condition, the condition of the internal mechanism is the most important factor in determining a good purchase.
How to Buy an Affordable Quartz Watch on eBay
eBay offers a broad range of affordable quartz watches, and buyers can find many models and brands. To begin the search, simply type the keywords "quartz watch" into the search field on any eBay page. Buyers can limit the results to watches for only men or women, and can filter by brand, style, and casing. Buyers can also set a price range, so the search results return only affordable quartz watches.
Buyers do not have to spend a lot for a quartz watch when there are budget-friendly options and great deals on eBay. The most popular affordable quartz watch brands are Casio, Citizen, Seiko, Pulsar, and Timex. Quartz watches are very precise at keeping time, and finding the right one leads to a good investment.