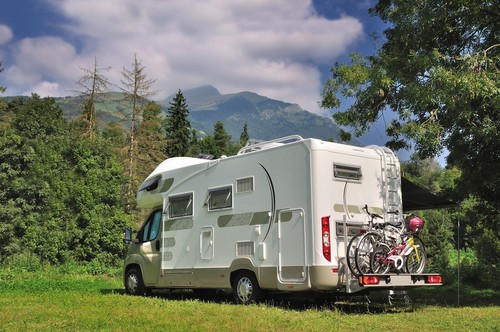 Many caravan owners see these vehicles as travelling vacation spots, expecting them to be at their beck and call whenever the family is ready to go on holiday. In truth, most consumers do not give much thought to the inner workings of their caravan, as long as they are operating the way they should. An important component of any caravan is the lowly air vent. Caravan air vents serve a variety of purposes, from cabin ventilation to appliance ventilation. Because these parts sometimes become broken or otherwise malfunction, it is important for the consumer to understand what each type of vent is for before buying replacement parts or new vents.
Cabin Ventilation
Travelling in a caravan is fun and provides quality time with the family, but such a small living space can quickly become quite stuffy and unpleasant. Whether the weather outdoors is warm or cold, ventilation serves the purpose of removing warm, stuffy air, odours, and harmful gases, replacing them with cooler, cleaner air.
Primary Cabin Vent
In the caravan's primary living space, there is generally a large vent in the ceiling. This vent may be a standalone vent, such as in the toilet, or it combines with the air conditioner. When looking for a new or replacement cabin vent, consumers can choose options, such as a built-in fan with automatic thermostat, removable insect screens for easy cleaning, and rain sensors. When choosing an automatic vent, be sure it allows manual operation in case of emergency or power failure. Primary cabin vents are available in a variety of colours, making it possible for consumers to choose one that closely matches their caravan's colour scheme.
Toilet Ventilation
All caravans feature a ceiling vent in the loo. These vents serve the obvious purpose of providing fresh air in a room that often needs it. The toilet ceiling vent is most often a simple vent with a hand crank for manual operation. This vent is the most commonly forgotten piece of equipment on a caravan, often left open while travelling. This subjects the vent, itself, to high winds and damage.
Appliance Ventilation
Most caravans feature appliances that run on gas and electricity alternately. Caravan appliances are in tight places and require ventilation to work properly. Appliance vents allow air to circulate, stopping condensation, and carrying away carbon monoxide and gas fumes. Additionally, caravan appliances require cool air to enter through a floor level vent, while hot air is exiting through another vent at roof level. In the absence of effective ventilation, heat generated by these appliances eventually damages the appliances, themselves.
Types of Caravan Vents
Caravan vents come in a variety of sizes and shapes, each constructed for a different purpose. Consumers should consult their owner's manual, and even compare actual parts when possible, before purchasing a replacement vent. Some of the more popular vent designs include the following.
Rotary or Dome Vents
Rotary or dome vents are simple in design, either round or tear-shaped, and operate on the principle of wind rotation caused by the moving vehicle. These vents are typically made of very strong plastic, and used to exhaust air while the vehicle is moving.
Scupper Vents
Scupper vents are typically rectangular in shape and feature a lid-type opening on the roof of the caravan. Available in two sizes, large and small, scupper vents are frequently used as toilet vents, but may be found as primary vents in some smaller caravan models. This vent model provides passive ventilation.
Louvre Vents
Louvre vents are made of stainless steel and are available in several sizes. These are the vents typically used for appliance ventilation to the side of the vehicle. Some appliances may require additional ventilation through the top of the caravan as well. Louvre vents provide passive ventilation.
Comparison of Vent Types
As caravan air vents are available in a variety of styles that serve various purposes, a side-by-side comparison helps to understand the similarities and differences. Although consumers should consult their owner's manuals, this understanding helps make the best buying decisions.
Model

Rotary or Dome Vent

Scupper Vent

Louvre Vent

Plastic

Stainless steel

Plastic

Stainless steel

Active vs. Passive Ventilation

Active or passive

Passive

Passive

Primary Use

Primary cabin

Toilet

Toilet

Appliance
With the exception of appliance vents, consumers can choose to replace vents with either the rotary/dome or scupper vents, assuming they contain the correct measurements. An important consideration for any vent purchase is whether the consumer desires active or passive ventilation. Another consideration for active ventilation is the availability of power to the site.
Fit and Style
Generally speaking, when replacing broken or damaged vents, whether for general ventilation or appliance ventilation, it is best to purchase the same type and brand of vent originally used. This ensures a tight fit, reducing the chance of leaks when it rains. Alternatively, consumers should measure the opening where the original vent fit through, then use these measurements when purchasing replacement parts. Consumers who are handy with minor repair and construction projects find this is a fairly simple project to undertake on their own.
Buying Caravan Air Vents for Your Caravan on eBay
Having adequate ventilation in a caravan, both in the cabin and for the appliances, is very important. While each caravan features air vents in the appropriate places, these are subject to damage, and thus, require replacement. Shopping for caravan air vents on eBay is a great idea, as many models are available for purchase on the site. Simply go to any eBay page and type in a description of the vent you want and browse through the results provided. You can be confident buying from sellers on eBay, as previous customers provide feedback on their buying experiences. Additionally, be sure to look for top-rated sellers, who have earned a reputation for providing excellent customer service. Also, check out the discounts available on eBay Deals.