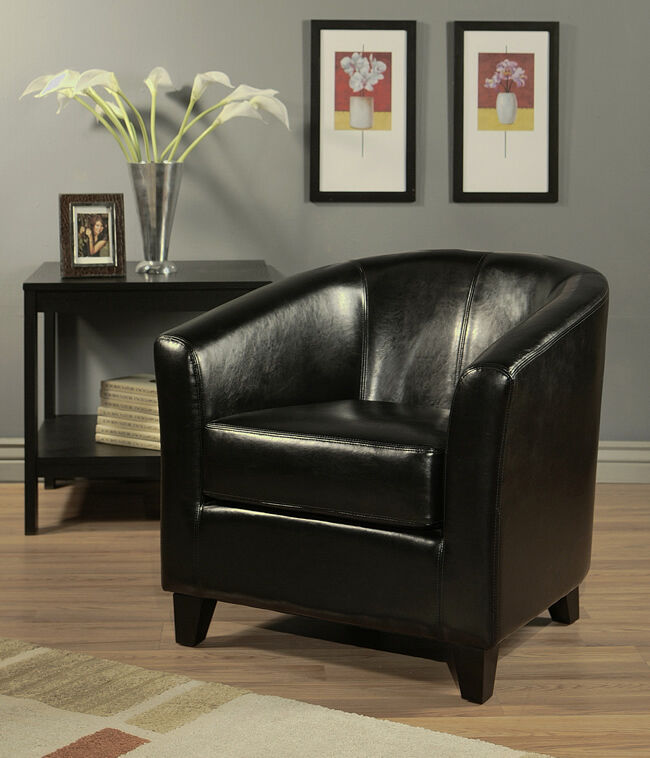 There are many different ways of relaxing at home, and many items which help one to do so. The simplest and yet perhaps most effective of these methods is the humble armchair. So popular is the armchair that it has become a cultural icon, synonymous with homeliness and sophistication. However, knowing what to look for in an armchair can be a confusing proposition for those unfamiliar with the concept.
It is the intention of this guide to provide the reader with detailed and comprehensive information about armchairs, so that they can make a well informed choice when choosing one for their home. The guide will also cover what makes eBay such a great way of shopping for an armchair online.
Factors to Consider when Buying an Armchair
This section of the guide will cover the most important factors for a prospective buyer of armchairs to carefully consider before making their choice. Six main factors have been identified. These are:
Style
Material
Comfort
Size
Additional Features
Condition/price
Style
As an item of furniture, an armchair is both a functional piece of equipment and fashionable interior design piece. As such, the stylistic decisions about the choice of armchair should be weighed carefully.
Design and shape should match the overall feel of the room, whether that consists of elegant curves or solid blocks and straight lines.
Further, the colour should not clash with the rest of the furniture or the room (unless that is the desired effect, of course).
Style is a very subjective, personal thing. Some people may barely pause to consider the implications, whereas others will labour over the decision. Either way, individual preference should win out.
Material
There are numerous materials from which armchairs can be made. The majority of frames, backs and legs will be made of wood with areas of padding. The most important material for the feel and look of the chair is the surface covering material. This section of the guide will list some of the more common amongst these materials, along with brief descriptions of their properties.
Leather – leather is a stylish and classy material, liked for its toughness, smoothness, rich cultural heritage, and implications of elegance.
Fabric – a more traditional blend of fabrics is a common, practical, and inexpensive form of chair covering, found on many armchairs.
Vinyl – vinyl is a relatively recent creation. It is shiny and smooth, and repels water and stains, making it both easy to clean and stylish.
Comfort
Comfort is arguably the primary purpose of an armchair. All consumer decisions ought to be made with this directive firmly in mind. The buyer should choose materials and a shape that they find the most comfortable.
Size
The size of an item of furniture is of great importance. In most households, space is at a premium. This means that there will only be a limited amount of room available in which to keep an armchair.
For this reason, it is highly advisable to carefully measure the exact dimensions of the space designated for the armchair. This will allow the buyer to choose a chair that will fit.
Buying a chair of the wrong size can result in immense and stressful inconveniences.
Additional Features
There are numerous additional features that can be included in an armchair to make it more appealing or useful. Some of these features are listed below:
Reclining – some armchairs will sport the ability to 'recline'. This means that the back rest's position can be adjusted to make the sitter more comfortable.
Footrests – a few armchairs will come with footrests, further increasing the potential for relaxation.
Electrics – very few armchairs will have electrical features, which are designed to massage or warm the chair's occupant. These features usually make the chair more expensive.
Swivel – some chairs will be mounted on a rotating base, allowing the occupant to 'swivel' to face a new direction.
Cup Holders – these handy devices fit into the arms of the chair and allow open drinks to be stored safely.
Condition/Price
The condition of an item directly impacts its value. The older and more deteriorated an item is, the lower its value becomes. This means that buying used and second hand items can result in an improved price, but at the expense of longevity and functionality. This is a balance that must be carefully considered by the buyer; it is a good idea to set oneself a budget before purchasing to make the decision making process as simple as possible
How to Buy an Armchair on eBay
The hugely popular consumer website eBay is a truly excellent means of shopping for an armchair online. This is thanks to two main factors: eBay draws its items from a huge pool of sellers, which ensures a broad and diverse spectrum of products from which to choose, and eBay sports a sleek, helpful and intuitive user interface, allowing easy and problem-free usage. This section of the guide will cover how to use eBay to buy an armchair.
Begin from the eBay homepage. There are two main ways to navigate around the website, which are detailed below.
The first way is to follow the category links. These can be found in the page's left-hand margin. Clicking on one of these links opens up a new category page, which features further links to subsequent sub-categories. Click on the Home & Garden link first, followed by the Furniture category. Armchairs can be found in the Chairs, Sofas & Couches, Dining Room Furniture, and Outdoor furniture sub-categories.
The second method is simply to use the search bar. Type the word 'armchair' into the bar and press enter or click 'search' to achieve the desired results.
The item listings are the main bodies of data presented in the centre of the page. Items in the listings are represented by thumbnail images and brief text descriptions.
The items displayed in the listings can be refined and customised using the various filtering options. These options impose parameters on the search, allowing the user to exclude items that do not meet their requirements. These filtering options can be found towards the left hand side of the page. To activate a filtering option, simply click on it. Filtering options include price, condition, seller's location and whether or not the item can be bid upon (as indicated by the 'auction' and 'buy it now' options.
Clicking on any entry in the listings relocates the user. The new page displayed is dedicated entirely to that item. Detailed information and specifications can be found on this page. Further, information about the seller can be studied, in order to evaluate the risks of buying online. This information includes feedback and ratings from previous users. An option to contact the seller directly can also be found on this page.
The Deals section of eBay is a great way of getting cheap deals and special offers on a huge range of products. The section is kept up to date, so to get the best prices one must check it regularly
This combination of exceptional website design and an unparalleled range of product options make eBay the perfect means of buying an armchair online.
Conclusion
The armchair is both an extremely comfortable item of home furniture and an iconic cultural gem. This guide set out with the intention of providing the user with extremely detailed information about armchairs, thus enabling them to buy one based upon their own knowledge. Six main features were identified for consideration. These were:
Style
Material
Comfort
Size
Additional features
Condition/price
This guide concludes the eBay is a terrific way of shopping online for an armchair.