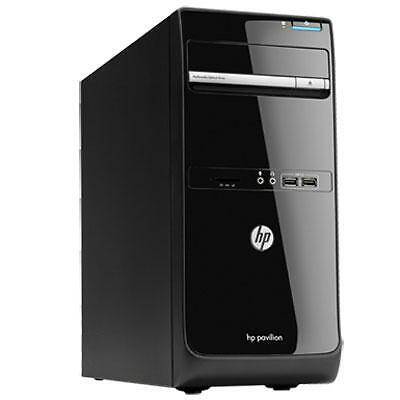 The digital age has heralded many changes in the average lifestyle, not least of which is the widespread possession of desktop computers. Desktop computers are the most powerful kind available on the mass market, but have numerous components compared with other computers, and as such are best bought in bundles consisting of all the necessary parts required for full functionality. This guide will focus on explaining how to buy an HP desktop bundle on eBay.
What to Look for in a HP Desktop Bundle
Computers have many available attachments and add-ons. This means that no two bundles are ever exactly the same. However, there are some key devices that are either always or frequently included. The most common are listed below.
PC Unit
The PC unit is the body of the computer, and takes the shape of a large box. This is the most important component of the bundle; it is the computer, the part that does the processing and such. Important features to think about of the PC unit include:
Hard Drive Capacity – the hard drive is used to store information in the form of files. Hard Drive space is measured in GB (gigabytes); the more GB, the larger the storage capacity.
RAM – RAM, or random access memory, allows data to be accessed in any random order, making the use of the computer much quicker. The more RAM a computer possesses, the faster it will be able to perform tasks. RAM is measured in MB or GB (megabytes or gigabytes).
Ports & Disk Drives – these allow data from external sources, such as CDs, DVDs, USB sticks and external hard-drives to be accessed, manipulated and transferred. Most modern computers will feature several USB ports and a disk drive.
Processor – a processor is the all-important element of the computer which reads the instructions provided by the data and performs the required action. The larger and more powerful a processor is, the more effectively the computer will work. Processors are gauged in hz (hertz) and ghz (gigahertz).
Monitor
The monitor, or screen, is the device which allows users of computers to see what they are doing. It is used for watching videos, playing games, reading and writing documents, organising files and many other tasks. There are many monitors of varying qualities available on the modern market, some capable of playing incredible HD videos.
Keyboard & Mouse
The keyboard and mouse are input devices, meaning they are used to control the computer. In tandem, they can be used to write text, play video games, and instruct the computer to perform the many tasks it is capable of. They are also an essential part of any bundle, as without them the computer cannot be operated.
Operating System
The operating system is a sort of meta-programme, through which all the computer's other programmes are run. Whilst it does not exist in a physical form, the operating system often costs a significant amount of money to purchase separately. As such, many bundles will include an operating system for installation, often stored on a disk and ready to be uploaded.
Factor for Consideration
There are a few factors that any prospective buyer of an HP bundle ought to consider; these are listed below:
Requirements – some PCs are capable of incredible feats, but this is reflected in their price tag; users should match the computer's capabilities to their requirements.
Price – it is advisable to set a budget before shopping, to prevent from overspending.
Condition – used items are cheaper, but often marginally less functional and with shorter life-spans. Balance these factors into your decision.
Seller – the seller's details should be considered, including their rating, previous user's feedback and of course their location (which will affect delivery costs).
How to Buy an HP Desktop Bundle on eBay
When shopping for an HP desktop bundle, there are few better places to go than eBay. The international online auctioning sensation has thousands of relevant products to choose from, allowing users to get exactly what they need with unrivalled ease.
To begin, type "hp bundle" into the search bar; doing this will bring up a list of all the products which meet those criteria. Next, use the category links found in the page's left margin to specify the kind of product you are looking for (in this case follow theElectronics, Computers, and finally Desktop PCs links). Further specificity can be attained with use of the filtering options; these impose further criteria upon the search, such as price, condition or seller's location. Whilst some items can be purchased for a fixed price, others must be bid upon against other users.
Every item available has its own page, where detailed information and specifications can be found. To access this page, simply click either the item's name or thumbnail in the listings. The information page also features seller information for you peace of mind, including ratings and feedback from previous users.
Use the Deals section to get the best special offers available.
Conclusion
Computers are essential items for many modern households. HP desktop computers are one of the market-leaders, offering great quality and performance; when purchasing one it is strongly advisable to buy a bundle of the various important components (usually including the mouse, keyboard and monitor amongst others), as this will allow you to get started straight away. There are loads of great products and bargains to choose from on eBay, the renowned auctioning website.