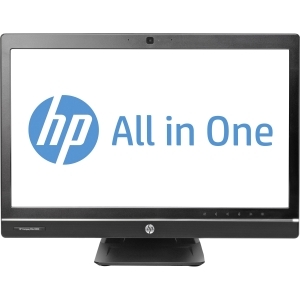 When buying desktop PCs on a budget, buyers often find themselves in a tricky balancing act between high-quality performance and low-price. Budget-conscious buyers want to ensure the product does everything they want it to – or close enough – without breaking the bank. The Hewlett-Packard Desktop models may be the perfect middle ground as it leads the market in low-cost all-in-one desktop PCs. This guide takes a look at the main considerations when buying an HP Desktop on a budget.
Cost-cutting Specifications
The technical specifications of a desktop determine its performance and capabilities. Whilst higher performance specifications tend to cost more, there can be a middle ground between quality and price for every aspect of a desktop PC's specifications. Consider the following when buying HP desktops:
Processor, Motherboard and Operating System
· Faster processors will make the PC function better but are more expensive. The Compaq 100-010EA and the HP Pro 3515 Microtower PC both run on cheaper AMD entry-level processors. Keep in mind that heavy-duty photo editing, gaming and multi-tasking can take up a lot of processing speed, increasing costs considerably.
· Motherboard: Intel's H61 chipsets tend to be the cheapest in the HP Desktop range, with other options being AMD A75 FCH and AMD Hudson-D1.
· Operating System: more complex and recent operating systems will be more expensive. The HP desktop range usually offers Windows 8 64-bit, with the HP 600B Microtower PC offering FreeDOS.
Memory and Storage
The larger the memory and storage capacity, the more expensive the system will cost. Whilst choosing the minimum memory capacity and storage options may not be viable for those wanting more from their desktops, 2GB memory with 500GB storage is enough for basic computing such as general browsing, document navigation, passive media consumption and multi-tasking. Storage and memory can be upgraded at further cost if the user wishes.
Graphics
If planning to use the HP desktop for gaming or video/picture editing, it is important to include a good graphics card. Although this will be expensive, opting for a cheaper version can result in an unsatisfactory gaming/editing experience. However, the most basic graphics cards are suitable for pretty much all other computing uses. The cheapest HP desktops use Intel HD Graphics (up to 1.7 GB), AMD Radeon HD 7310 (up to 2 GB) and AMD Radeon HD 7480D.
Display
Desktops are sold either as a CPU-only system where the display, keyboard and mouse are to be bought separately or as All-In-One systems where the processor and other hardware are combined with a display screen, often on a stand. Whilst the keyboard and mouse may be sold as a bundle, they may be of lower quality to keep costs down. Nonetheless, all-in-one systems tend to be cheaper than buying CPU-only systems due to having to buy a separate screen. Opt for screens with a lower screen resolution and smaller display size, whilst LCD screens tend to be more expensive. Touch-screen capable all-in-ones will also significantly add to the price.
Connectivity
The more numerous the connectivity options, the more expensive a desktop is likely to be. Connectivity options include wireless connections, USB ports, audio ports such as headphones and microphones, and ports for hardware such as the keyboard and mouse. A USB Wi-Fi adapter or dongle can be cheaper than having an integrated Wi-Fi adapter. Wireless offers better connectivity and coverage, which can cut costs in the long run. Most of the cheaper HP Desktops include 6 USB ports, with some offering the higher performance USB 3.0, one headphone jack and one microphone jack, RJ-45 Gigabit Ethernet, VGA, DVI and a 6-in-one media reader. Typically, a USB keyboard and USB optical mouse are offered in a bundle (selection of products provided with the initial product by the manufacturer).
How to Buy HP Desktops on eBay
Whilst typing in 'cheap HP Desktops' in the search bar on eBay's home page can yield results, the following steps are a more systematic approach to searching on eBay, and may offer more relevant listings:
· Search by category by going to the left-most panel on the home screen. Choose Electronics, thenComputers & Tablets and finally Desktop PCs.
· Use the subcategories on the left to narrow down the results, targeting the search to display the cheapest listings. Make sure to choose ' Hewlett-Packard' from the 'Brand' section. Further options include 'Format, 'Processor Speed', 'Memory (RAM)', 'Processor Type', 'Bundled Items, 'Condition' and 'Price'.
· Closely read the seller's product description, shipping conditions and check their reputation to ensure the sale is genuine.
· It may be possible to find cheaper options on eBay's recommended deals section. Find the link next to the eBay logo, and go the Electronics tab and choose Computers to browse the deals.
Conclusion
Whether buying a CPU-only system or an all-in-one, buying desktop PCs on a budget can often leave buyers feeling overwhelmed in their quest to balance performance with price. Having a clear understanding of how each specification can impact on cost and buying from eBay's large range of HP Desktop PCs can help buyers find a budget-friendly desktop PC that does everything they need it to do.