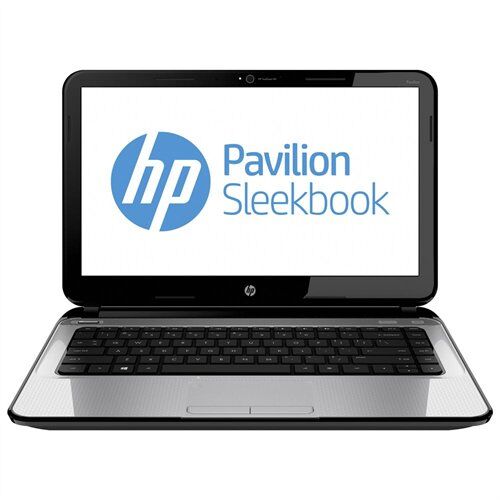 Selecting a laptop can be hard work for anyone, whether they might have an idea of what they want, or if they are new to computing. The first step is selecting a brand that they want and like; HP is a household name in computing which has been producing good quality laptops for many years. One aspect many people struggle with is finding a laptop to suit their budget. This guide will help the buyer through the tricky process of finding a laptop on eBay that suits their needs as well as their budget.
Hewlett-Packard Laptops
HP (or Hewlett-Packard) is a reliable brand that has been around for a very long time; they produce laptops that are suitable for gaming or day to day tasks such as web browsing and document creation. Before looking at a potential budget and laptop, the buyer needs to first decide on their computing needs. If the buyer wants the laptop as their primary machines it's important to buy one that is at the top end of their budget rather than getting the cheapest laptop available.
HP Notebooks
HP notebooks are smaller versions of a laptop and will be appealing to those wishing to take their work on the move. Notebooks offer the buyer great flexibility when buying a computer on a budget. The battery life and overall performance will be lower than a larger HP laptop.
Touchscreen HP Laptop
Touch screens laptops offer the buyer the latest technology. Sleek and simple to use, a touchscreen HP laptop will have the latest graphics and be innovative for a buyer to use. Although most touchscreens will be expensive, there is no reason that with some careful searching that a buyer couldn't find a touch screen HP laptop on a budget.
Gaming HP Laptops
HP Gaming Laptops come with extra RAM and the processing power to cope with games that demand extra graphics and power. A gaming laptop is perfect for those who want perfect graphics and high performance. A typical gaming laptop may feature a dual processor and the latest graphics card technology. Wireless connection will come as standard with most gaming HP laptops.
Pre-owned HP Laptops
A pre-owned HP laptop is often a good idea for buyers who wish to have a HP laptop without paying the price of a new laptop. Buying a second hand laptop means the buyer can also benefit from getting accessories with the HP laptop at a much reduced rate.
What to Look For in a HP Laptop on a Budget
The following aspects should be considered when the buyer is looking at buying a HP laptop. The following terms are basic computer knowledge and will help the buyer understand listings when looking on eBay:
| | |
| --- | --- |
| Memory (RAM) | The RAM is hugely important to consider when buying a HP Laptop. The RAM will affect how well the computer copes with multiple programmes and other functions. |
| Screen Resolution | The higher the screen resolution the better quality the picture will be, so if the buyer is looking to edit photographs and watch films in high definition then they will need a high quality screen resolution. |
| Screen Size | HP laptops come in a range of sizes, from 12inches to 17inches. The bigger sized screens will cost more than a smaller screen but other aspects such as memory will affect the overall price. |
| Processor Type | There are many different types of processor's available in HP laptops, single processors will be good for everyday computing needs but dual processors will be able to cope with gaming and other such demands. Some of the most popular processors are the Intel Core i5 and the Intel Core i3 |
| Operating System | Laptops with newer operating systems such as Window 8 will be more expensive but buyers who are happy to buy an older operating system such as Windows 7 may find some HP laptops at a price within their budget. |
| Computer condition | The buyer could consider purchasing a used computer; these will often be much cheaper and often come with a fixed period of warranty. Other conditions could be seller refurbished or manufacturer refurbished. |
Another aspect to look at is the overall appearance of the laptop. This is down to the buyer's preference and there are many interesting stickers and covers that can make a plain HP laptop look more interesting. Many laptops will have webcams included, but the buyer should always check that the model they are interested in has the extra features they require.
How to Buy a HP Laptop
Now that the buyer has considered what they would like from their HP laptop they will need to start looking for one online. eBay is the ideal platform to compare different types of HP laptops, the buyer can establish their rough budget and purchase one with confidence. Here are some ways to navigate the eBay website:
Keyword Search : The buyer can start their search by entering the term 'HP Laptop' and see what listings may come up. This type of search is quick and easy to conduct but is often a basic search. If the buyer wishes to find a more specific product then they should enter search terms such as '15.6 in HP Laptop' or a certain brand of HP Laptop such as ' HP Compaq Laptop.'
Categories : The buyer can also make use of the categories on the left hand side, they can select categories such as the condition of the laptop e.g. ' Manufacturer refurbished' to further their search. The buyer can also use the categories with the keyword search to find the exact HP laptop they are after.
eBay Deals : the buyer can browse the latest deals on HP laptops from eBay, these will often have free postage.
Conclusion
Purchasing a computer on a budget can be a headache for a buyer. They might want something for work, for gaming or commuting. They could need a powerful but compact machine which can deliver great results. Shopping on a budget is now more often a necessity, but the buyer doesn't have to break their budget when looking on eBay. The range of HP Laptops is easy to find with help from the categories, and with the option to bid on items the buyer stands a great chance of winning a fantastic HP laptop at a fraction of the price.