Choosing the perfect gift can be a daunting challenge especially at a busy time like Christmas or for important events such as birthdays, proposals or anniversaries, when the heat is really on to deliver at that magical moment.

Jewellery is a great choice of gift for a loved one, whether that person is your partner, parent, child or close friend, as it represents a message from the heart.
It can express an array of sentiments from 'thank you', 'you're special to me', 'congratulations on an achievement or milestone', or simply to say, 'I love you'.

The gifting of jewellery can also create and ignite memories of times spent together, and convey extra meaning with the unique and healing properties of gemstones.

Giving a gift from the heart takes a bit of thought and research in advance.
Here are a couple of steadfast tips that you can follow to ensure that you select a piece of jewellery that will create a lasting impression.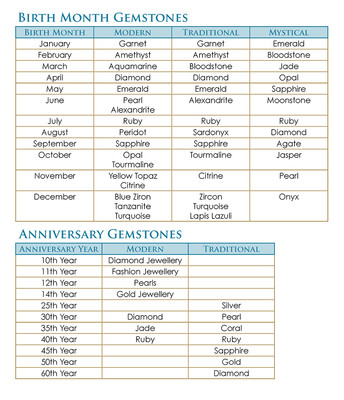 Select the right gemstone
The obvious selection can be made with birthstones or with jewels that are associated to anniversary years, as described in these tables.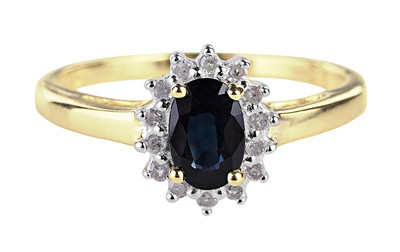 If your loved one has a particular gemstone that they adore or collect, then maybe you could seek out a select piece that was spectacular or stylized to emphasize the unique beauty of the gemstone.
Something that your loved one would not be expecting!

Another beautiful choice when selecting gemstone pieces is to combine a coloured stone with white diamond accents. You can never go wrong with diamonds and the gemstone can signify a favourite gem or birthstone.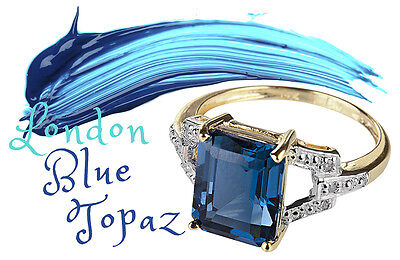 Favourite Colours
Another more simple option would be to go for a gem that emphasizes your lady's favourite colour.
Perhaps she loves the deep blue-green hues of the gorgeous Mediterranean Sea? This colour can be found in the stunning London Blue Topaz.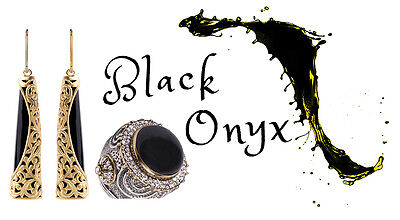 If black is her choice for fashion, you would never disappoint with a gift of the luxurious Black Onyx, which looks fabulous when contrasted with gold.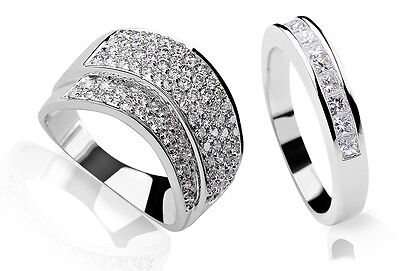 Add a caption
Diamond pavé cocktail ring & channel set modern ring
Go big & bold or dainty & refined
Make observations of your loved one to appreciate her style and taste for fashion.
Does she enjoy brazen or glitzy pieces that have heaps of personality and extra sparkle?
Or does she prefer delicate jewellery that has simple or modern lines and elegance?


Her choice of wardrobe will also give you an indication on her style preference, as well as the colouring she tends to wear – consider monochrome versus vibrant colours.

You can also check out her jewellery box to see what she coverts!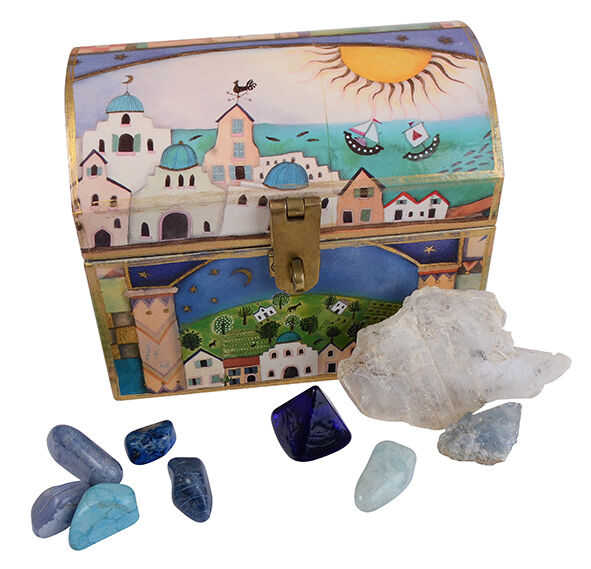 Add a caption
Her jewellery box will reveal the colours and gem treasures that she loves most!
Listen and Keep Note
It's always best to ask questions about her interest in gems or jewellery when her attention is distracted.
For example, you could easily walk up to a jewellery window in a busy shopping mall, point out a piece that you like, and ask her opinion.
If she does like it, you can make note of the style.
If she gags in disgust, it is opportunity for you to ask her which one she does like!
A great idea is to actually jot down her colour, gemstone and jewellery preferences whenever she offers them freely or as part of conversation. You can then use this as a guide when the time comes for you to purchase that something special.

Go the extra mile with a custom made piece
The ultimate romantic gesture is to present your loved one with jewellery that was crafted just for her.
This may be easier than you think!
Diamond Martini offer a range of exquisite statement pieces that we create exclusively for our VIP customers from our
Signature
and
Diamond Moments Collections
.
These include stunning pavé diamond and gemstone cocktail rings in your choice of 10k, 14k or 18k white, yellow or rose gold.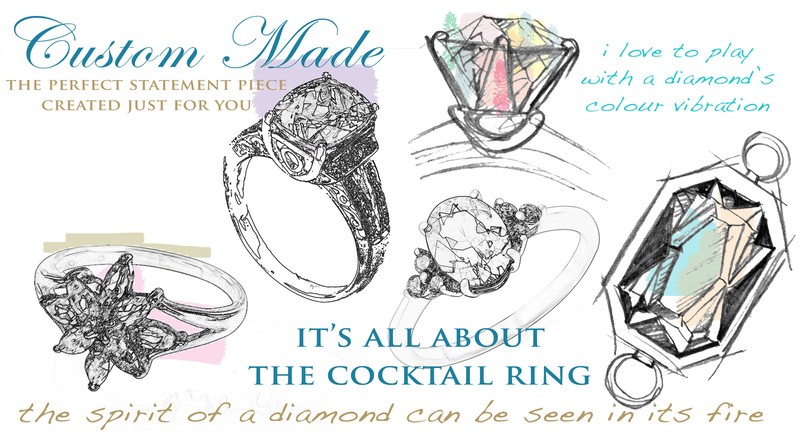 Contact Diamond Martini today!
For a personal consultation, please contact
Diamond Martini
and we will help you select and create the perfect gift.
With a little extra preparation and time, you will be guaranteed to present your someone special with a gift that will express your love and heart-felt message for an eternity.