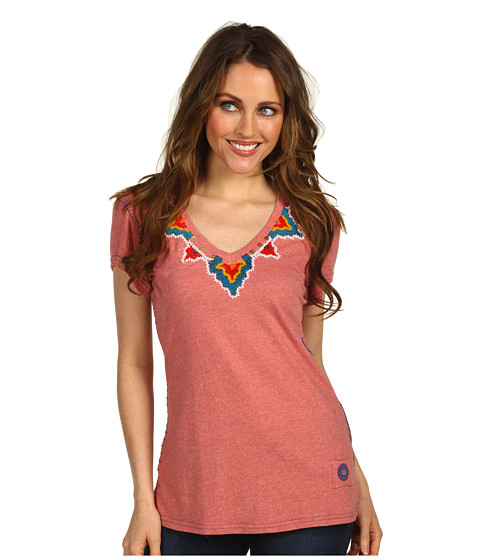 Summertime offers many opportunities to get outside and enjoy nature. However, the high temperatures can make the great outdoors uncomfortable for some. While no piece of clothing can make it feel like a breezy autumn day, a comfortable T-shirt can go a long way. Consumers can find T-shirts almost anywhere from department stores to online retailers such as eBay.
These useful shirts can be personalised with different kinds of designs and, with the right care, can last for years. But picking an ultimate summer T-shirt is about more than selecting a shirt with an appealing design or style. Consumers need to also shop for comfort. This means that when selecting a T-shirt, men need to consider the fabric as well as fit to ensure comfort on hot, muggy summer days.
T-shirt Styles
Men can choose from different styles of T-shirts, and the shirts are chiefly defined by the necklines. Some types, such as the long-sleeved and quarter-sleeved T-shirts, work well during fall, winter, and spring but are not ideal choices for summer weather. The short-sleeved T-shirt is typically the better option for hot weather.
V-Neck T-shirts
As its name suggests, the collar of the V-neck T-shirt is shaped like a 'V'. It extends to just underneath the collar bone, leaving the lower part of the neck bare. Men often wear the V-neck as an undershirt with a dress shirt, but the V-neck can be worn by itself as well. Because it has a lower neckline, it is cooler than crew neck T-shirts.
Crew Neck T-shirts
The crew neck T-shirt is almost identical to the round neck T-shirt, with a few differences. This T-shirt fits close around the bottom of the neck. This style is worn underneath dress shirts as well as by itself. However, some men believe that it is crass to wear a dress shirt that reveals the T-shirt underneath, which is why V-necks are often preferred.
Round Neck T-shirts
The round neck T-shirt gets its name from its circular neck. It looks very similar to the crew neck, but the crew neck is tighter around the neck. In the summertime, the round neck tends to be more comfortable because it provides more breathability. A collar that is too tight can actually cause chafing and even make a rash break out in very hot conditions. Therefore, the round neck is often a better choice in the summer when compared to the crew neck.
Henley T-shirts
The Henley style T-shirt has a collar that resembles the round neck design. There are usually two or three buttons underneath the collar, allowing the wearer to either open or close the top of the T-shirt. Short-sleeved Henley T-shirts are fantastic choices for summer because the adjustable neckline allows the wearer to button or unbutton the top of the shirt for greater breathability.
T-shirt Materials
Regardless of the style of T-shirt, an important consideration when it comes to summertime is the material of the T-shirt. Consumers need to select products made out of breathable and natural fabrics such as cotton.
Cotton
Cotton is known for providing increased breathability. First, it is a very lightweight fabric that feels incredibly soft against the skin. Few clothing items feel better than a T-shirt made out of pure cotton. However, cotton is grown from a plant, and the plant is sometimes treated with pesticides. Consumers who are eco-friendly, or those who have sensitive skin, should try organic cotton grown from plants that are not exposed to pesticides.
The second reason why cotton is so popular in the summertime is that it tends to absorb moisture very well. This means that the wearer can spend hours in the hot sun and not feel like a human sponge at the end of the day. A cotton T-shirt absorbs sweat, keeping the wearer feeling cool.
Cotton and Shrinkage
However, cotton is not a perfect fabric. One of the main issues with cotton is that it tends to shrink, especially after being washed repeatedly. This means that a new shirt that fits perfectly when bought can become too small after a few washings. For this reason, many cotton shirts are sold in a cotton blend, usually with a synthetic fabric such as polyester. This allows the shirt to hold its original shape, but one must make sure that the T-shirt contains more cotton than it does polyester.
Linen
Linen is another natural fabric that comes from the flax plant. Like cotton, linen is very light and breathable, making it ideal for summer. It is also very thin, allowing the person to feel like he or she is wearing nothing at all. The main issue with linen is that it is an expensive fabric, which is why it is difficult to find in T-shirts. Furthermore, because the fabric is so thin, it is not ideal for using with printed designs such as those found on many T-shirts.
Synthetic Fabrics
Synthetic fabrics, such as polyester, are typically blends of multiple materials. They tend to not perform as well as natural fabrics like cotton and linen in the summertime due to the tightness of weave. Synthetic shirts do not have high breathability, and they usually do not absorb moisture very well. In fact, a wearer tends to end up sweating more in a polyester shirt due to both the lack of air against the skin and the build-up of sweat.
Sizing T-shirts
As mentioned above, size is very important when it comes to buying the right T-shirt. A great T-shirt fits snugly across the shoulders and chest without being too constricting. Buying shirts that are too loose also creates problems since this interferes with the ability of the material to absorb excess moisture properly.
| | | |
| --- | --- | --- |
| Size | Chest Measurement (in) | Chest Measurement (cm) |
| | 38 | 95 |
| | 40 | 100 |
| | 44 | 110 |
| | 46 | 116 |
The above sizes are based on average measurements. Some brands may be smaller or larger, depending on the manufacturer. When in doubt, it is best to consult a size chart provided either by the brand or the seller.
T-shirt Care
It is also important to know the care guidelines of the fabric in a T-shirt. As cotton tends to shrink when heavily washed, this affects the size of the shirt. One way to avoid this problem is to wash cotton shirts in cold water instead of warm water, and then hang them to dry instead of using a dryer. Cold water does not warp fabric like warm water, and hang drying helps preserve the shape of the T-shirt better than tumbling it in a dryer. Linen is also a sensitive fabric that can easily become damaged in a dryer and needs to be hang dried.
How to Buy the Ultimate T-shirt for the Summer on eBay
The great thing about T-shirts is that they are so unique, and there is no better place to find unique T-shirts than eBay. Whether you are buying from dedicated sellers who produce their own T-shirts or you are looking for something obscure like a T-shirt from a concert tour years ago, chances are that eBay has exactly what you want. If you are looking for a good T-shirt to wear in the summer, the material and fit of the shirt is more important than the design, since this makes all the difference when it comes to being outside under the hot sun.
Start off your search by typing 'T-shirt' into the search engine. This pulls up all listings for T-shirts that likely number in the thousands, so you probably need to narrow down your search even further. Try searching by size, such as 'medium T-shirt', in order to find one that fits you. Material is also important, so a search for 'cotton T-shirts' provides listings for shirts made from this fabric. The search engine responds to your prompts, so try to be as specific as possible in your search to get the best results. Further, searching deals on T-shirts can make buying in bulk more affordable.
Conclusion
Lightweight and airy, T-shirts are ideal for those balmy summer days. However, not all T-shirts are made equally, and some can even make the wearer suffer under the harmful UV rays caused by the sun just as if he was wearing a heavy jacket. Try and stay away from tight-fitting T-shirts made from synthetic materials, since these do almost nothing to regulate the human body's temperature.
Natural fabrics like cotton or linen are great options for warm summer days. Both of these materials have high breathability, allowing skin to feel cool while wicking away extra moisture from sweat. The style of the T-shirt is also important, as some consumers find the crew neck shirt uncomfortable in the summer. eBay offers a platform for people to buy and sell thousands of different T-shirts in new and used conditions. The endless collection of clothing and high volume of sellers allow the buyer to take the time and find the perfect summer T-shirt to wear outside.