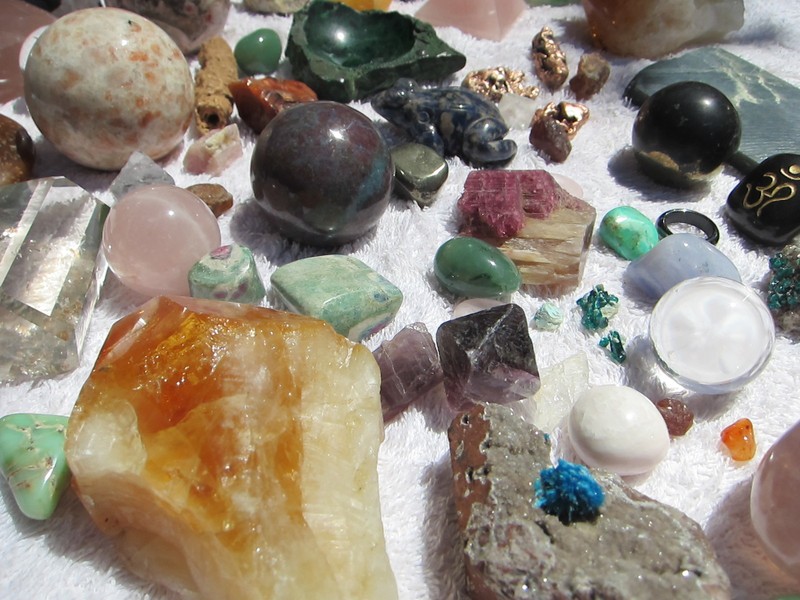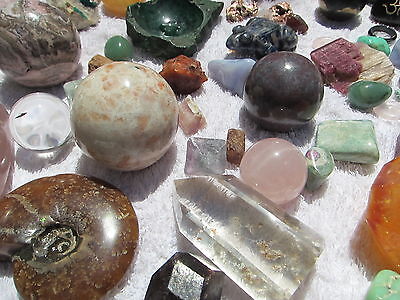 GREETINGS & WELCOME!
Welcome............Ladies and Gentlemen once again thankyou very much for taking the time to view another one of my informative guides I hope you find this information useful to those who are new to crystals and i hope this helps you as you progress in your crystal journey. When you buy crystals often they have travelled a long way and were touched and handled by many people before they are ready for sale, so its not surprising that over time they absorb all sorts of energies. On that note its very wise if you intend to use crystals for your own healing and well being to clear the energy that they have absorbed from the past and have them once again fully charged when you bring them into your home. This will get the full potential from your crystals and minerals. Crystals like plants and humans have there own specific vibration and this can only be harnessed if the crystals are cleaned and well maintained. So here I am again to introduce to you my guide to "Cleansing and Cleaning your Healing Crystals" So here we go.............enjoy.
Introduction
Well, well, well here on ebay I have a reputation for specializing in the selling of mineral specimens from around the world. I usually emphasise on the geology, rarity, aesthetics and the location of various minerals and I usually find myself liasing with mainly passionate rock hounds, jewellry makers and geologist. But I also by chance cater for the metaphysical community too for many of my minerals do have a metaphysical focus to them. If you really do your research most of the minerals you see commercially do have some form of metaphysical description whether it would be for healing post child tramatic hurts, helping in diffusing a persons bad temper or for protection of a home and the list goes on and on and on...........So on that note its no surprise that I do get alot of reiki healers coming to me with there queries and questions of the minerals I obtain in my travels and the most common question is "How do you cleanse your Crystals". A quick look on the internet and I realise there are a couple of guides in explaining how to look after your crystals but they are all quite basic and vague with no photos to explain on the different methods of cleansing. So here I am writing to you a very informative and at the same time a pictorial guide on the most popular methods of CLEANSING and CHARGING your CRYSTALS:).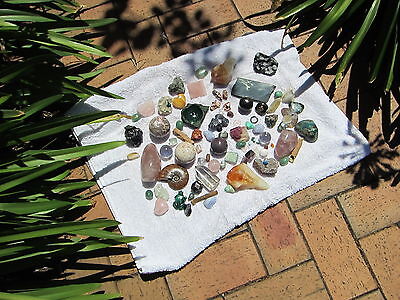 Method no.1: SUNLIGHT
Well a quick and easy way to clean and at the same time to charge would be to place your crystals outside in direct sunlight. Usually once a month I like to get out a towel and lay it outside on the ground and place my crystals on there for an hour or two to help them charge in the sun. The energy of the sun will clear away any bad ions present in the crystal and will recharge them to their full potential. Although bear in mind some crystals like Fluorite, Apophyllite, and Amethyst dont like the sun and you may get a bit of possible fading of colour as a result so with these crystals that I mentioned its better to try other methods for cleansing and charging.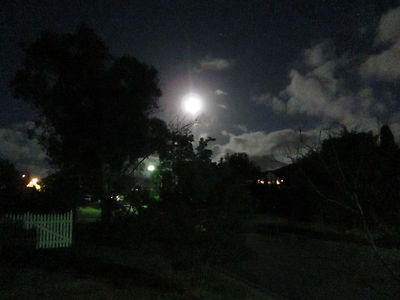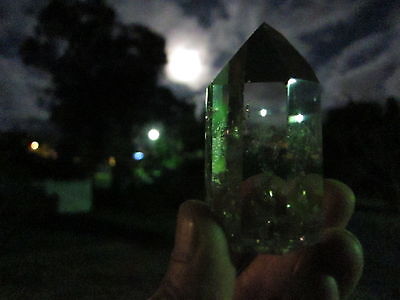 Method no.2: A FULL MOON
Well this is probably the most popular and the most gentle way to clean and charge crystals - under a full moon. Some people believe that the best way is to put your crystals out during the day and leave them out for a full 24 hours so in that way it gets the whole cycle of the full moon from the time it rises and till the time the moon sets. I find just having them out for even half the night already helps purify and energise - I do live in surburbia Sydney so Im a bit funny about leaving my well-loved crystals on the front porch all night while I sleep for they might not be there in the morning. But if you do have the time and know exactly the days of a full moon are to arrive then why not leave them out in the moonlight as long as you can - the more moonlight it gets the better the clean and charge. Only problem is this is only possible once a month and we are all busy people in today's modern society and most of us arent astrologist or astronomers and dont have the time to keep track of the moon's monthly cycles but when you do it is a very affective way of maintaining your crystals quality and charge.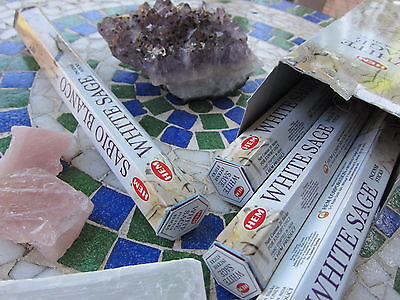 Method no.3: INCENSE
I personally like this method, its quick, easy and plus the incense makes the place smell awesome!.
A good smudge of incense smoke preferably "WHITE SAGE" or "CINNAMON" but really any incense will elimnate any negative energies from a crystal. White Sage and Cinnamon are the best examples for their main use by Reiki healers is to clean or create a sacred space and place for them to meditate in and do all their astral travels. Bear in mind the incense only really clears the crystal and the crystal will need some form of charging once its been smudged with smoke, but its a very easy and efficient way of getting rid of negative energies when a new crystal has just arrived at a person's home.
I like to use the sticks personally, much easier and less messier then using cones or bundles of sage.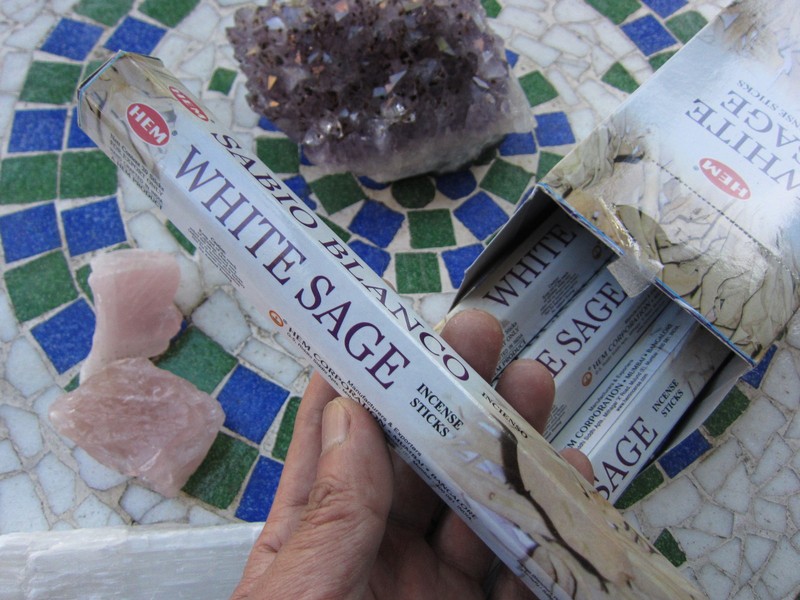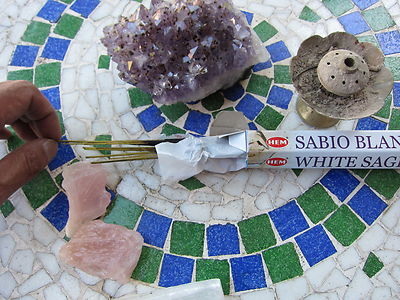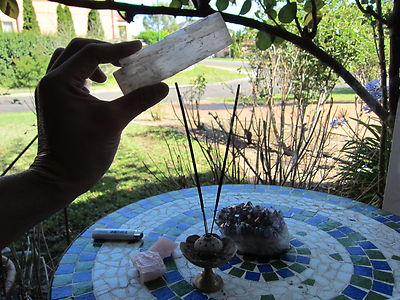 Add a caption
The smoke of an incense stick will clear any crystal:)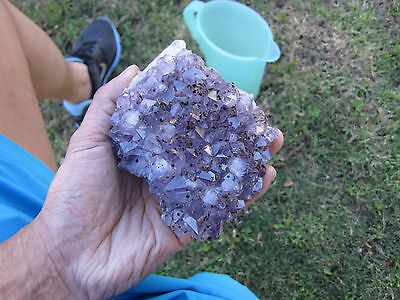 Method no4: WATER
Well here is another quick and easy way to look after your crystals and that is charging them with running WATER. You can place the crystal under the tap and let the water run for a minute or so. Something about the ions present in the water is what rejuvenates the crystal and clears it of any negative energies. You can also place them in a bowl with water and leave them there for half a day to let the water infuse with the crystal. Alternatively a great way is to also put them outside when it rains and let the rain water clean and charge them, unfortunately I live in Sydney and I cant be bothered waiting for the next time it rains( I could be waitng for a while for it hardly rains here) so here are a few photos of me with a piece of Rutilated Amethyst and a jug of cold water.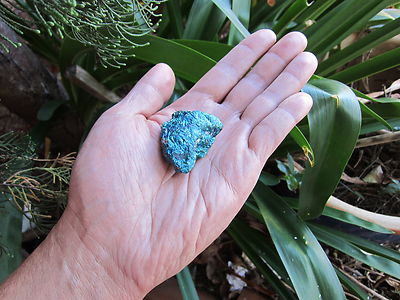 Method no5: LIGHT
Well this is another effective way and it involves charging with your own light energy. I place the crystal in the palm of my hand and you can either cover the crystal by clenching your fist or if the crystal is too big you can hold it up against your chest and have it close to you heart. Then imagine a bright white ray of light coming from with in you and that passes through the crystal, imagine the crystal getting consumed and absorbed by this light. Once you have this image clearly in your mind - thats it! the crystal is finish, all clean and charge and ready to go. Though I find since you are giving some of your own energy to the crystal I can only do this a couple of times for you find it will eventually make you feel tired and exhausted if practice too much in a single day.
So I suggest if your are having a busy week at work or the kids have got you really tied down, don't do this method too much for you might find it has a draining affect on your body. Make sure after doing this you eat something or have a strong coffee to ground yourself again. Here is an example of me with a piece of Peacock Ore.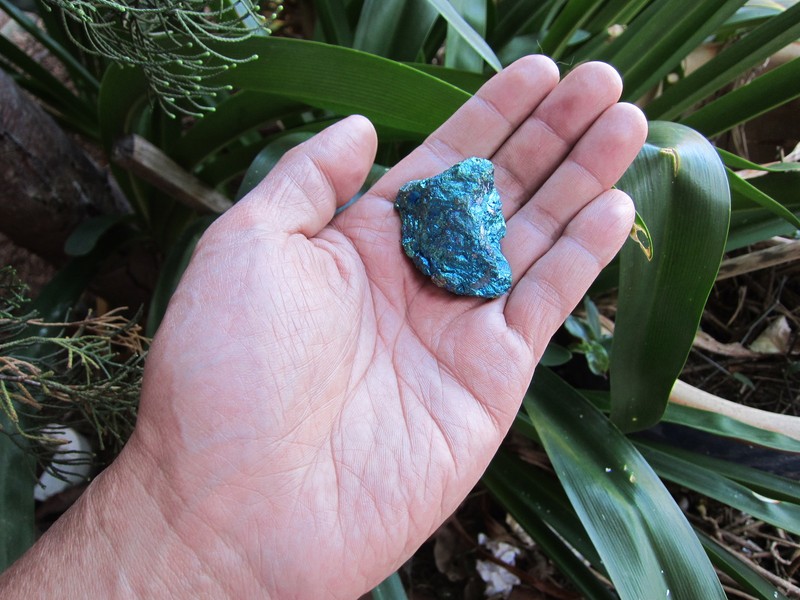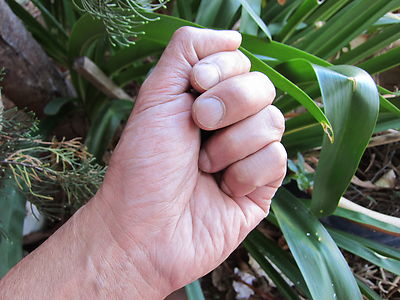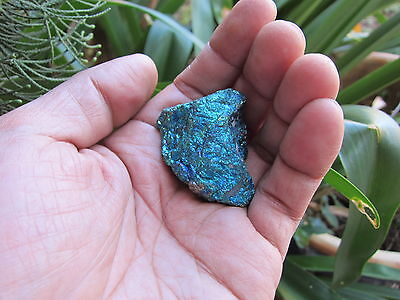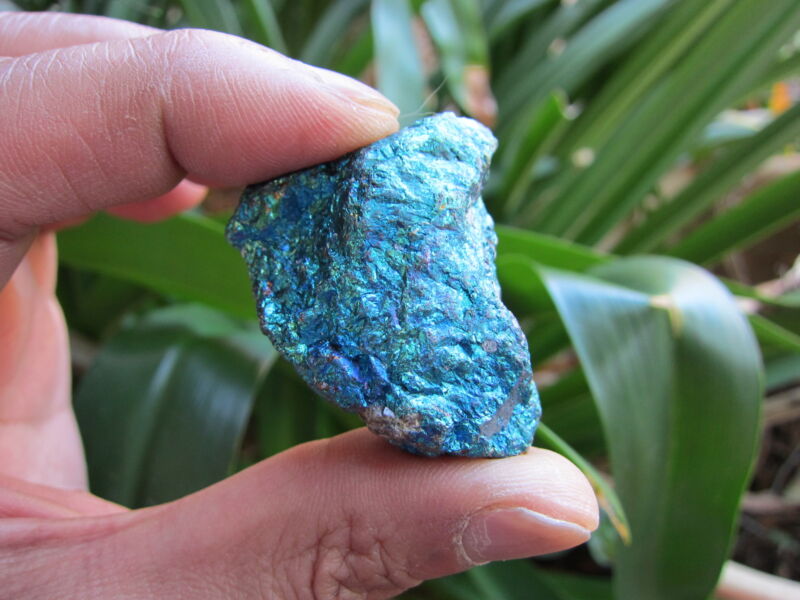 Add a caption
Charging and Cleansing with Light- please excuse my very big and wierd looking hand:)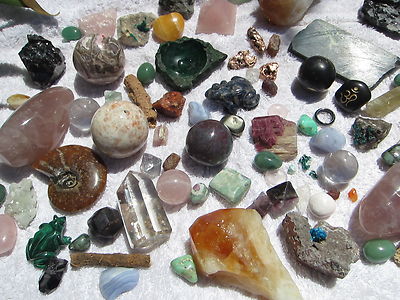 Method no6: COMBINING CRYSTALS
Some crystals have inherited a magical property where they are able to clean and charge when combined with other crystals - these are Cleansing Crystals. a great way to clean and charge, though its a slow and very gradual way to charge them but rest assured it does eventually get the job done.
Just place the crystal that needs charging with what i call a "Cleansing Crystal" and leave them perferably for a couple of days, and during that time they will both clean and charge each other. There are only a few crystals capable of charging others and here they are:
So the main crystals used for cleaning and charging other crystals are Clear Quartz, Kyanite, Selenite and Shiva Lingams. Place any of these either in a bowl of other crystals or on a table with other crystals placed around them and over time you will find that eventually they will restore and clean the other crystals in their vicinity. I have a room full of selenite and when I get a new crystal I place it in that room for a few days to later find them fully charged and buzzing with energy, I dont know why but the crystals just like it when there are placed with these particular types. Quartz, and Selenite are quite popular for this but I know many asians and Indians who strongly suggest that the Shiva Lingams of the Narmada River bear this special ability too. Below are some photos of a couple of examples to show you what I mean. Why don't you try it out for yourself and see:)
In Conclusion........
Well there you go! now you should be well on your way to mineral collecting with the knowledge on how to maintain and really care for you new crystals. I find all to many times people taking interest on healing and Reiki and then buying a lovely piece of Amethyst to later on find out that it has been neglected and sitting on a shelf gathering dust. Over time crystals get drained and are no beneficial use to the owner once they have gotten to this stage. I do also see people claiming that some crystals like Citrine and Auralite 23 are self clearing and charging and dont need cleaning. This I find untrue for even though these crystals are capable of keeping themselves clean its always advisable to give them a clean and every now and then to get rid of any dust and pollutants from the air that they may have gathered up from sitting out in the open. In other words every crystal works best when its in pristine condition. So love your crystals and look after them and rest assured they will look after you!...............Thankyou!.