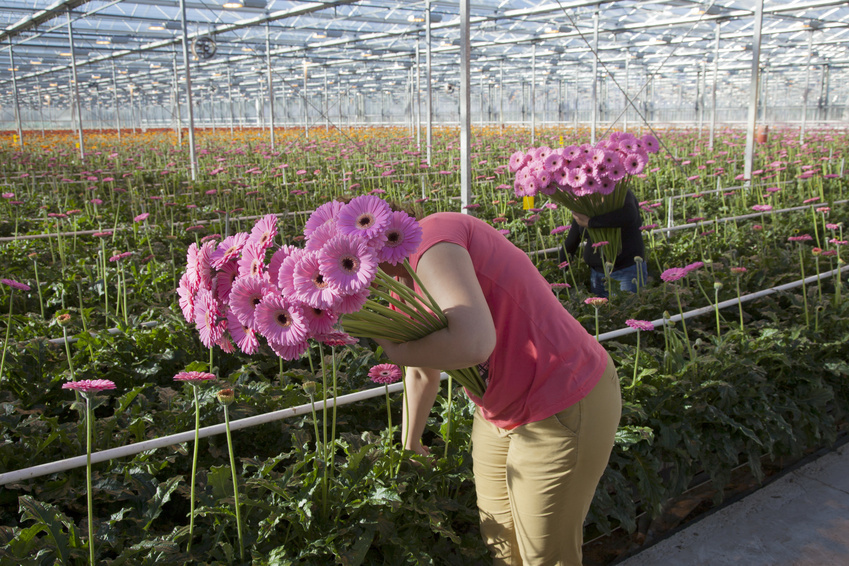 Gerberas are perennials and can flower year after year if they are cared for correctly. Gardeners all over Australia can use these tips to help them care for gerberas in the garden.
Growing Conditions for Gerberas
Gerberas are happiest in the warmer, dryer parts of Australia. In regions with more rainfall, it's very important to grow gerberas in soil with good drainage. Gardeners with poorly draining soil can plant their gerberas in raised beds to protect them from the damaging effects of too much water. Gerberas like to be planted in a sunny position, particularly in colder parts of the country.
How to Water Gerberas
Gardeners only need to water gerberas when the soil around them feels dry. Overwatering is far more common than under-watering, as gerberas in the garden generally only need to be given water during prolonged periods without rain. Gardeners should note that gerberas can go for longer without water during autumn and winter than during the spring and summer. Wilting is a sign that the plant is thirsty for water. Gardeners should add water directly to the soil, as wetting the leaves can encourage fungal diseases.
How to Fertilise Gerberas
Gerberas need fertiliser during spring and summer, which is their main growing season. During this time, gardeners should add fertiliser once a month to encourage the plants to produce plenty of big flowers. The best fertiliser to use is one that is high in potassium, such as potash.
Gerberas and Fungal Diseases
Gerberas are unfortunately quite susceptible to fungal diseases, although planting in a well-drained soil and always watering from the base can reduce the risk. Gardeners can also help to keep fungal diseases under control by removing leaves that are covered in a gray powdery fungus.
How to Pick Gerbera Flowers
Gerberas produce bright, beautiful flowers during the late spring. When picked, these flowers can last for about 10 to 14 days in a vase of water before they start to wilt. Gardeners can protect their plants when picking flowers by pulling each flower stem away from the plant at the base, rather than cutting the stem. This picking method reduces the risk of the plant developing an infection.
Propagating Gerberas
Gerberas are difficult to propagate. They produce seeds that gardeners can try to germinate in the spring, but the resulting plants often don't look the same as the parents. Many gardeners find it easier to buy young potted gerberas, which they can then cultivate in their own gardens. When transplanting gerberas, gardeners should make sure that the crown of the plant is placed roughly 2 cm above the ground. Planting too deep can encourage diseases that cause the crown to rot.
Conclusion
Although gerberas are a difficult plant to grow from the seed, caring for mature plants is relatively straightforward. As long as they are planted in well-draining soil and receive enough sunlight, gerberas can produce a bright and cheerful crop of flowers every year for up to two decades.