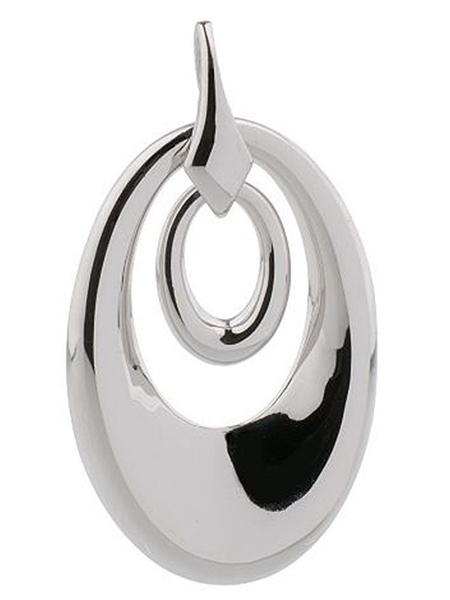 Platinum maintains a well-deserved reputation as one the most durable and rare metals in the world, which is why it is a popular choice among eBay shoppers for both engagement rings and wedding bands. Significantly rarer than gold, and hypoallergenic by nature, the metal's impressive durability and white lustre works incredibly well with diamond settings, and it serves as a treasured expression of eternal love. Just like other precious metals, however, platinum jewellery requires diligent care to prevent damage and keep the metal looking its best.
Storing Platinum Pieces
Platinum jewellery is stored similarly to other jewellery pieces--preferably in clean and dry protective boxes or fabric bags. While fabric-lined compartments are highly recommended for most jewellery, platinum's durability and scratch resistance allows for soft tissue paper storage as well. Pieces should always be stored separately to avoid tangling, and items should be checked periodically for disrepair or needed maintenance.
Precautions in Wear
Although platinum is resistant to colour change and tarnish, it is susceptible to damage from abrasive chemicals like bleach. When using cleaning products, it's generally recommended that you remove platinum jewellery. Platinum is quite durable, but intensive tasks, such as gardening, can result in unsightly scratches.
Cleaning Considerations for Platinum Jewellery
Fortunately, platinum is largely resistant to tarnishing and discolouring from chemicals such as chlorine, which means that it requires less overall upkeep than more sensitive metals like silver. If the platinum is set with stones, however, it is more susceptible to potential damage. Many times, platinum pieces contain other metal trims or features; in those cases, the accompanying metal dictates the cleaning method. Therefore, if a platinum ring contains gold detailing, the piece should be cleaned per gold jewellery recommendations.
At-Home Cleaning Solutions
For an at-home cleaning solution, mild soap and warm water can be mixed and used for soaking platinum pieces that do not contain gemstones. After soaking the pieces briefly in soapy water, a soft-bristled toothbrush may be used to polish the surface. A few drops of ammonia can also be added to the soap and water mixture. Stronger chemical solutions are available for purchase for more advanced jewellery cleaning. If the platinum jewellery is mixed with gold, rubbing alcohol can be utilised to remove grease stains. After cleaning, a soft cloth allows for gentle drying and polishing.
Professional Cleaning Services
Professional cleanings for platinum jewellery are highly recommended when pieces contain delicate gemstones such as topaz, emerald, opal, or tanzanite. Soaking these pieces in cleaning solutions can prove corrosive to these gems and may result in damage. Jewellers can also suggest cleaning methods to encourage shine and prevent patina, a darkening of platinum caused from age and wear.
Aging Platinum's Patina Effect
Over the course of time, platinum jewellery can appear somewhat darker in colour.
Buffing: Buffing is an excellent way to reduce scratches from the surface of platinum jewellery pieces, and a skilled jeweller is well equipped to buff pieces in need. This process usually gives platinum pieces an extended lustre for roughly six to twelve months. At-home buffing is also a method for routinely levelling jewellery surfaces. Buffing the piece with a soft rag or buffing cloth is recommended monthly to help diminish developing marks. Polishing platinum pieces with a toothbrush and either toothpaste or baking soda is also suggested that you preserve platinum jewellery's original shine. The toothbrush will likely turn dark, thus displaying the dirt it's effectively removing from the jewellery pieces.
Rhodium Plating: Rhodium plating services are also available via jeweller services. Rhodium, a white metal that is very similar to platinum and features even more reflective properties, can be applied to platinum jewellery as a topcoat to add shine and enhanced reflection. This process lasts for approximately six months, so continued maintenance is required.
WD-40 and Platinum Care
A common cleaning agent for platinum jewellery is surprisingly WD-40. The product can be applied by spraying it onto the jewellery's surface, then rubbing it gently with your fingers or a soft cloth. The jewellery can then be washed off with water and dried with a non-abrasive towel.