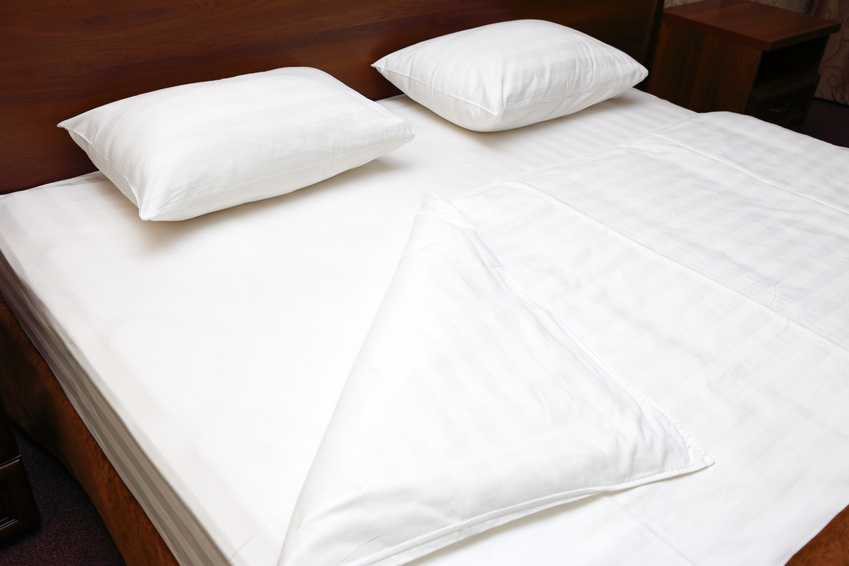 Humans spend a long time in bed, whether reading, watching television or getting some well-deserved rest. When choosing which bedding is right for different customers, there are several considerations to keep in mind, like which size they need for their bed, which material and thread count they prefer, and the design and pattern that best fits with the décor in their homes.
Size
Before customers start to think about the finer details of their bed linen, they need to know the size that they are looking for. It is always a good idea to measure the bed instead of guessing the correct size, as it is sometimes deceptive and could waste money in the long run.
Below are the different sizes of beds in Australia and the names of each of these sizes that a customer will need to look for when shopping for bedding.
| | |
| --- | --- |
| Type of Bed | Dimensions (centimetres) |
| Single | 912 by 188 |
| Long Single | 92 by 204 |
| King Single | 107 by 204 |
| Double | 138 by 188 |
| Queen | 153 by 204 |
| King | 183 by 204 |
There are many different types of bed size, and for some there are only subtle differences, so customers need to be sure to check and measure their beds before they buy bed linen. Also they must remember not to confuse the king single size with the king, as they are very different.
Material and Thread Count
The second key consideration when buying bed sheets is to decide the material. This is often down to personal preference: some people prefer how cotton feels against their skin, whereas others would like to try out newer, innovative materials that promise to regulate temperature. The most popular materials used to make bed linen are satin, polyester and cotton.
As well as choosing the material, customers will also need to choose the right thread count. The term thread count refers to how many threads of fabric both horizontally and vertically there are per square inch of the material. A high thread count usually means a better quality bed linen, but this is not always the case, and just like the material they choose, it is often down to personal preference which one a customer should purchase.
Another key consideration when it comes to deciding on the material and thread count of bed linen is the time of the year. Customers will find that during the summer months, they will need lightweight bedding, and during the winter, they will need something to keep them warmer, so they will need to bear in mind winter vs. summer sheet sets.
Design and Pattern
The final consideration when buying bed linen is the design and pattern of bedding. Many people like to match their bed linen with the colour scheme and décor they already have in their bedrooms and will chose a complementary colour and pattern. Other people prefer to see their bed as the main focal point of their bedroom and will choose a unique pattern and colour that will make their bed linen stand out more than anything else in the room.
It is important to remember that often bed linen sets will have one design, pattern or colour for the bed linen that covers the quilt and another for the pillows. Customers may want to choose a more muted colour for the quilt as it takes up more space and experiment with a flash of colour for the smaller pillows.
How to Buy Bed Linen on eBay
Search bed linen to suit their needs, make sure it fits right, makes sure it is made of material they like, and has a pattern and design that suits the rest of their home.