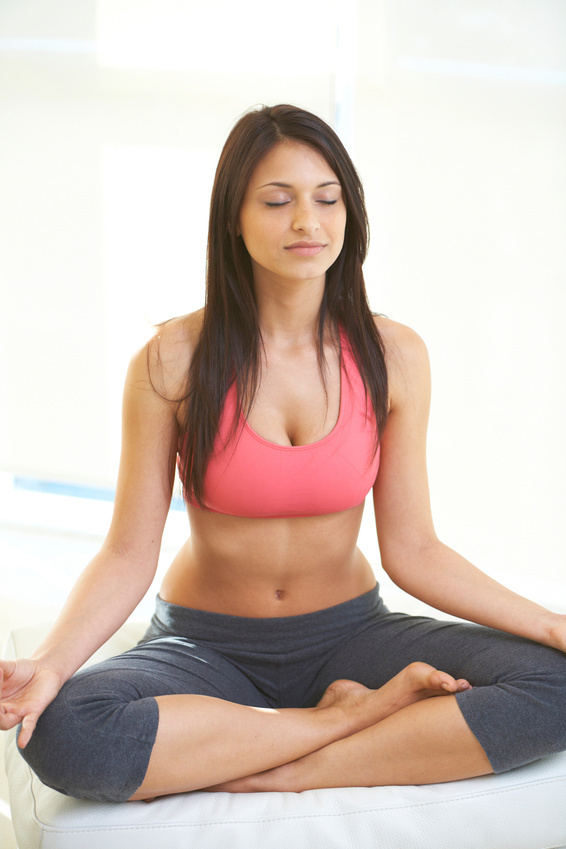 It is imperative to feel 100% comfortable when competing in physical activities. Underwear is an often forgotten element of this, an aspect not always considered when some athletes come to pick and choose their sporting attire.
This guide will concentrate on how to choose comfortable sports underwear for men, and also how to go about buying a pair most suitable for certain sports. It will do so in relation to shopping on eBay, with links portrayed throughout to the relevant pages on the auction website.
What Is Underwear?
To provide an extra protective and comforting layer underneath regular clothes, underwear is worn either around the torso or crotch area. They provide support and relief from any outer garments that are rubbing against the skin.
Underwear can come in different forms and can also be used as basic nightclothes as well. Their terminology can differ around the world, with underclothes or undergarments often used as main terms. Australian slang for underwear includes jovial idioms, such as 'reg grundies', derps, jockstraps or undies.
Different Types of Underwear
Underwear can come in various forms tailored for personal requirements and styles. The table below highlights some of these different types in more detail. Knowing these can help decide which versions can make particular sports more comfortable.
| | |
| --- | --- |
| Type of Underwear | Description |
| Full Length | Although not too commonly worn, full-length underwear consisting of a long sleeved shirt and long johns is sometimes used in colder climates. In terms of sport, some soccer players wear types of spandex long johns underneath shorts for example. |
| Vest | Vests can be described as t-shirts that are sleeveless, often with large necklines and armholes. They are worn to provide an extra layer of warmth or as comfort against a potentially itchy and uncomfortable sports top. Also referred to as 'singlets.' |
| Boxer Shorts | The most common type of underwear worn by Australian men is boxer shorts, or 'trunks' as they are generally referred to as. They can be tight fitting or looser around the groin area, with many different brands and styles available on the market. |
| Briefs | Briefs are traditional types of underwear, a similar style and shape to swimming shorts. They are usually tight fitting around the groin area, but provide more freedom than boxers. Briefs are also sometimes known as 'Y-fronts' due to their particular shape. |
Buying Underwear for Sports
Sportsmen will not just need underwear that fits well and looks good, but also can cope with constant movement in different directions and sweat around the groin area. The points in this section highlight some of the areas to consider when making a purchase.
Size
Perhaps the most important consideration for choosing comfortable underwear for sports is the easiest to forget. Getting the size right can be the difference between a good purchase and a bad one. Any underwear too small will obviously cause discomfort and maybe even a restriction in movement; too big and it too may need readjusting on a regular basis and even pop out over regular shorts.
Material
Underwear can be made from all sorts of materials, regularly from cotton and polyester, but also from nylon, lycra, and polyamide. Research the different characteristics of these and evaluate which types can benefit movement and comfort.
Cotton for example is soft and breathes well against the skin. Synthetic materials, such as polyester and microfibre are generally more resilient against potential tears and also deal with water efficiently.
Shape
The design of the underwear is important. Consider whether boxer shorts with their extended length will irritate when participating in sport – slimmer briefs may be less of an annoyance. Also, some athletes may prefer tight fitting underwear rather than looser versions, and vice versa.
Colour
There is no limit to what colour men's underwear will come in, although traditional blacks and whites are common. If wearing low-cut sports shorts, for example which many rugby or football players will do, consider buying underwear in the same colour.
Remember also, playing outdoor sports in dirty conditions will not suit white or lightly coloured underwear. They will tend to stain easily from mud or grass stains, making it difficult to clean them during the washing process.
Specialist Underwear
Consider underwear that has been specifically designed for physical activity. For example, cyclists generally wear Lycra or spandex shorts for their elastic characteristics when riding. Padded underwear can also help minimize bumps and bruises if participating in more physical sports, such as Aussie Rules or rugby.
Also look at compression underwear in the form of vests and shorts, which are often made from a form of spandex. They keep the body warm which helps reduce strain and fatigue on muscles. They can also help reduce sweat gathering on the skin and prevent the subsequent rashes that may develop.
Brand
General underwear has become a more conspicuous fashion consideration for men, with global advertising campaigns from the world's leading brands commonplace. However, for sporting or recreational purposes less concern should be taken over the brand, appearance and reputation of a certain underwear model.
The main thought should be on how it can help and even improve sporting performance, not the manufacturer or even their appearance.
Price
The cost of men's underwear has risen during previous years, with some consumers placing more importance on their style than there should be. For sporting activity, the higher costs of some boxer shorts, briefs or vests needn't be paid however.
Many underwear models can be found for under $5 on eBay, whilst anything up to $20 can be paid to guarantee a bit of quality whilst still remaining affordable. Buying at auction may present further deals, whilst reviewing the buy it now items priced the lowest can also quickly assist a search.
Using eBay to Buy Men's Underwear
To search on eBay then it is recommended to enter the appropriate category and then type in certain words or phrases into the keyword search bar. In this instance, find the 'Fashion' link on the left-hand side of the home page and select 'Men's Clothing.' Here, choose the 'Underwear' section from the menu bar.
Now, thousands of men's underwear of all shapes and sizes will have appeared. Either enter specific terms such as 'black boxer shorts' or 'polyester briefs' to bring up results with these words in the listing.
Alternatively, use the refinements menu on the left-hand side of the page to differentiate between the product type, size, brand, main colour, material and price range the underwear should be. Review the item carefully when it has been selected and the terms of payment also – PayPal is the recommended way of sending money on eBay.
Another sometimes undiscovered part of the site is the 'eBay Deals' section. This is where further offers can be found on items which eBay has handpicked for consumers to check out. Check out the 'Men's Underwear' section if any appropriate deals can be spotted.
Conclusion
When buying sporting underwear for men then the comfort and freedom they provide should be the main consideration. In this sense, the appearance of the underwear should be of secondary importance.
Research the market and how different sporting underwear can help in physical movements. Shopping on eBay can be beneficial due to the increased selection and potential deals. Remember to stay safe on the site when pursuing a purchase and completing a transaction.