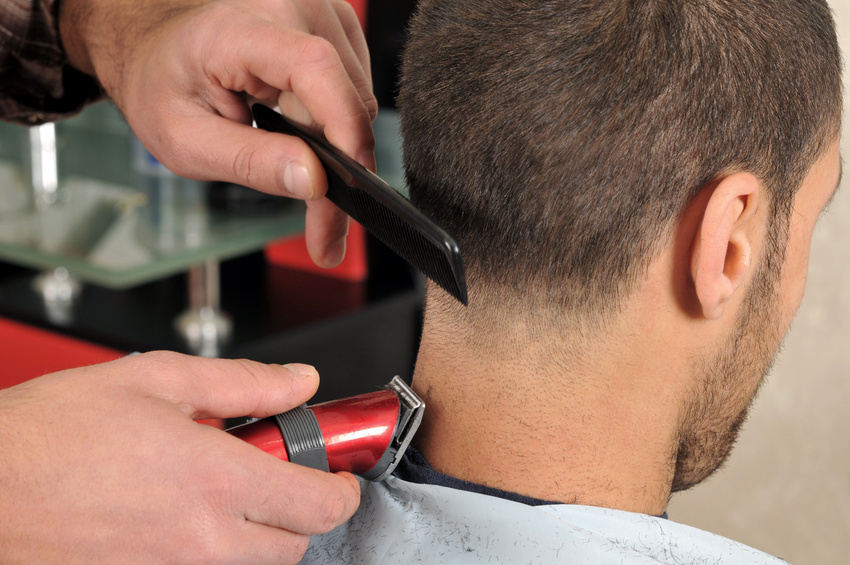 Choosing hair clippers might seem easy, but there are dozens of hair clipping products to select for different types of hair. The most important factor in making a choice is ensuring that the hair clippers are right for the individual. Hair clippers are slightly different from hair trimmers. Trimmers are for cutting hair and hair clippers are for close cuts. There are several main styles of clippers and clipper options. In order to choose a good clipper, it is important to understand what each style does and what the terminology means.
What to Look for in Hair Clippers
There are a few guidelines to keep in mind when choosing a good set of hair clippers. First, determine what the clipper needs to do. A good clipper accomplishes everything in one device with minimal fuss. If there are a few boys in the home, a more durable clipper might be necessary. If it is just one person, then a less expensive hair clipper is acceptable. To get an idea of which type of clipper works the best for the family, it is important to look at some hair clipper features. The guides, the motor, the amount of maintenance, the cord, and the blades, are all factors that bear examination before purchasing clippers.
Clipper Motors
Clipper motors come in different styles. The universal motors are good for all types of hair, but tend to wear out quickly with repeated use. The magnetic motors are far more durable than the universal motors, but they cost more than their universal counterparts. When choosing a motor, consider the people in the home and the amount of complexity of clipping jobs.
Clipper Guides
Clipper guides are the attachments that allow the clipper to cut straight. With a steady hand, the guide makes sure the blade does not make a crooked cut. To use a guide, keep the trimmer at a straight, consistent angle and cut in the same direction. Although a guide is not essential, it helps to keep an edge cut straight. A clipper with a variety of guides is helpful when cutting different lengths and thicknesses of hair.
Clipper Maintenance
The amount of maintenance a set of clippers may require is important because not many people have the time or inclination to regularly clean, oil, or maintain their grooming supplies. Maintenance-free clippers take less time, but are not as reliable as those that need regular care.
Corded or Cordless
The choice of a cord is personal; some people prefer the convenience of not having a cord to deal with, while others do not mind it. If clipping hair all at once, or with a large family a corded clipper might work better. If there are young ones that move around a lot, a cordless option might be a good choice.
Clipper Blades
One of the most important parts of the clipper is the blade. A blade that dulls quickly can cut sensitive skin or cause clipper burn. Most blades come in a carbon steel alloy and sharpen themselves. Self-sharpening is only partially true; should the clipper blade become dull, replace it.
Blade Sizes
Since blade size is important, a person should know a bit about the different clippers and their blade ranges. Each company has different sizes and size names for different purposes.
| | | |
| --- | --- | --- |
| Brand | Smallest Blade Size | Largest Blade Size |
| | 0.2 mm | 13 mm |
| Andis Hair Clippers | 0.2 mm | 13 mm |
| | Universal Multi-cut | 2.8 |
These are some of the more popular brands of clippers for home and professional use. Choose the size that best fits the amount of hair to clip. The smaller the blade, the closer it clips.
How to Buy Clippers on eBay
After you make a decision about the set of hair clippers that are right for your needs, browse the listings of reliable sellers on eBay by searching for 'hair clippers'. If you need to narrow your search, simply refine the keywords by using something more specific, such as 'Oster hair clippers'. You can also narrow the results by price, features, seller location, and shipping options. Keep your hair cutting needs in mind when searching for clippers to easily find the right set for you.