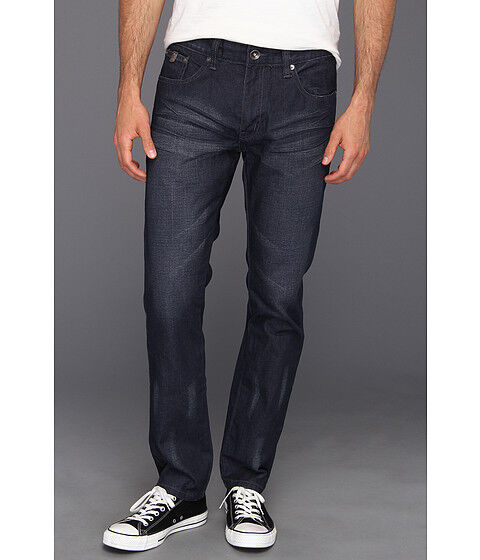 Jeans are often known as casual wear. They are comfortable, durable and go with practically everything. However, it is also one of the most versatile pieces in a wardrobe, and can be dressed up for fashionable, stylish and sophisticated eveningwear.
As jeans can be found in a large range of styles, colours, cuts and designs, it can be difficult to pick the perfect pair for an evening out. This eBay guide will take a short look at what jeans are, and offer some pointers as to how to pick a great pair of jeans for a chic evening look.
What Are Jeans?
Jeans are characterised by the material they are made from, which is usually a thick fabric, such as denim, corduroy or dungaree. They are believed to have been invented by Jacob Davis and Levi Strauss in 1873, with Davis having perfected the buttons that make jeans so hardwearing.
The long-wear and durability of jeans meant they were originally popular with cowboys and factory workers. When James Dean adopted jeans into his look in the movie Rebel Without A Cause in the 1950s, jeans quickly became a symbol of youth rebellion. They were subsequently banned in schools, theatres, restaurants and bars – coincidentally, the same places where one might now go for an evening out (with the exception of schools). From the 1970s onwards, jeans steadily gained the status of a wardrobe staple and are now used for both casual and evening wear by high-end fashion houses, celebrities and models.
How to Choose Jeans for an Evening Out
In order to choose the best pair of jeans for an evening out, there are several factors to take into account: the cut or style of the jeans, the colour, the rise and the finish. It is also recommended to ensure the jeans match the wearer's body shape. The following is a roundup of each factor in regards to eveningwear:
Cut/Style
It's better to go with the classic cuts of jeans for eveningwear, as the timelessness brings a look of elegance. There are several styles of jeans available, but the classic cuts are:
Skinny: Closely fitted jeans that hug all the way down the entire jeans. Super skinny jeans are even more fitted, with tapering at the ankle. They work well with petite and slender figures and women with longer legs and hourglass shapes, but everyone can wear stretchy skinny jeans. However, they may not be flattering for pear-shaped figures, as they can accentuate the hips.
Slim Fit/ Straight Leg: Jeans of the slim fit or straight leg variety are a comfortable, traditional option, with a straight cut, which is narrow from hip to ankle, without being figure-hugging. They fit all body types, and are better for those with a consistent leg shape. Also good for petite and curvy figures, as the straight leg flatters the shape and emphasises long legs.
Boot Cut:Boot cut jeans are gently fitted around the thighs, with the lower leg from mid-calf being slightly flared. Designed to wear over boots, comfortable fit and very flattering on most body shapes, particularly those with a curvier figure, as they balance out wider hips. Also gives shape to skinnier frames.
Flared:Flared jeans are very similar to the boot cut style, but are more tightly fitted at the thighs with a dramatic, extra wide flare from knee to ankle. These are the most common leg type on low-rise jeans due to being tight-fitted at the waist. They are flattering on curvy bodies, as they skim the ankle and balance out proportions. They may look slightly heavy on slimmer frames.
Colour
Originally, jeans were a 'denim' blue colour. They now come in three distinct shades of blue: dark, medium and light, as well as black, grey, white and beige. Manufacturers have increasingly started to create jeans in all colours of the rainbow, in dark, bright and neon shades.
· Darker colours are best for smart, eveningwear looks, and are flattering on all body shapes.
· Medium shades are highly versatile and can be dressed up or down with anything, and is flattering on most body shapes - if the jeans are fitted well.
· Lighter shades include very light blues, greys and whites. Stonewashed blue jeans fade into white in a worn look, which can seem scruffy and too casual if not accessorised well. They can be paired with a sparkly top and statement jewellery to prevent this effect.
Rise
This is the term given for where the waistband rests on the body.
· High-rise jeans start 1 inch above the waist, sitting above the naval, whilst super-high rise jeans sit even higher. They offer the most coverage, so are good for hiding stomach bulges and smoothing the silhouette. They must be fitted to prevent the front of the jeans bulging when worn.
· Medium-rise jeans start on the waist or on the hipbone, whilst medium-to-low-rise jeans start 2-3 inches below the naval. They are generally the most popular and flattering choice, suitable with all styles of jeans as mentioned in the Styles section.
· Low-rise jeans start 3-5 inches below the naval or may sit on or just below the hips. They work well as a dressed-up look, but the waistband must follow the wearer's natural contours and cover underwear.
· Ultra-low or Brazilian low-rise jeans are daringly low, resting below the hips. They are generally unsuited for elegant eveningwear, but are used for clubbing or partying.
Finish
During production, some jeans are given one or more special treatments to change their appearance. Some of these include:
· Stone Wash:Stone-washingis accomplished by washing with pumice in a rotating drum or using chemicals. This gives a faded, worn appearance and makes the fabric softer.
· Acid Wash: With acid-washing, chlorine and pumice stones are used to give a bleached or faded effect, either in a pattern, faded in strategic places, or in random splotches.
· Distressed: To create the 'distressed' look, sandblasting is used to create an incredibly worn, extensively faded and frayed style.
· Ripped: The ripped look is achieved with abrasion and pre-made holes, which wear away the fibres at specific points for a worn, ripped style.
If choosing a treated jeans type, it's best to opt for darker shades with gentle shading down the front of the thighs to lengthen the legs. Stay away from ripped or distressed styles for dressy eveningwear.
How to Buy Jeans on eBay
There are two options for buying jeans on eBay for an evening out:
· For buyers who have already decided on what they want, type in the details along with the word 'jeans' in the search bar at the top of the screen. Simply typing 'jeans' can give a very general result.
· Use the 'Shop By Category' drop-down menu, or the left hand sidebar to find the 'Jeans 'section. Go to Fashion, which turns automatically into 'Clothing, Shoes & Accessories'.
· From there, go to Men's Clothing then pick Jeans from the sub-categories on the left hand side.
· From there, either type in the search bar for the preferred style, colour, rise or finish, or simply browse the listings.
· The listings can be narrowed using the following options: 'Format', 'Product Type', 'Size', 'Brand', 'Main Colour', 'Material', 'Condition', 'Price' and 'Item Location'.
· For eBay's recommended products, use the eBay Deals page from the top of the screen, go to Fashion & Beauty, then Men's Clothing and browse the listings for 'Denim'.
Conclusion
Choosing the right pair of well-fitting, purpose-bought jeans is made difficult due to the wide array of jeans that are available to buy. However, by using this guide's information on the variety of jeans available, and browsing eBay's listings, finding a great pair of jeans that are perfect for an evening out can be a simple, fun process.
eBay's extensive range of these versatile, durable wardrobe staples makes it possible to find the best pair of jeans for the occasion, to turn heads on an evening out.