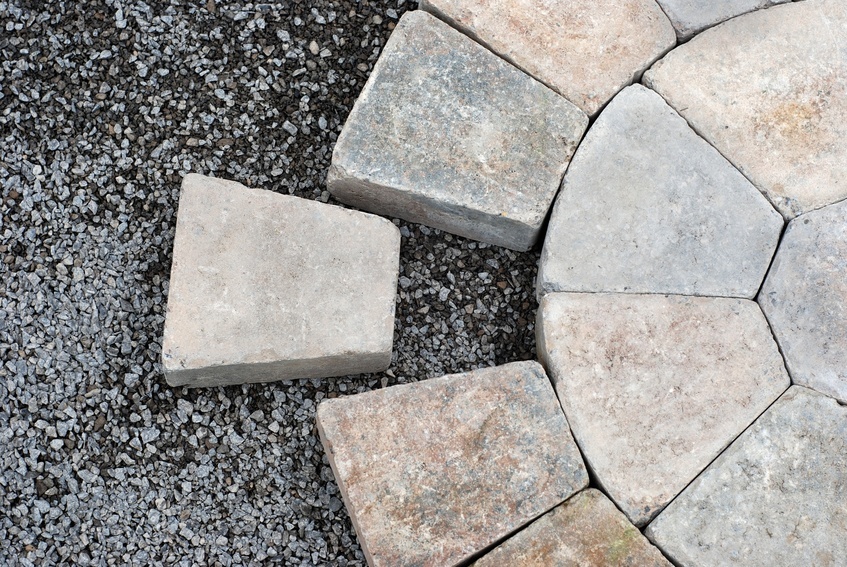 Patio pavers are an excellent choice for adding aesthetic appeal to any outdoor space. The pavers allow homeowners to add a custom look to the outside of their home while creating a more solid surface. Patio pavers come in a variety of shapes, finishes, colours, and sizes, so users have plenty of options to choose from. Consumers can find the pavers at retail or home improvement stores, or they can find a large selection from reputable eBay sellers.
Consider How the Outdoor Space is Used
The first step in choosing the appropriate patio paver is determining how the outdoor space is used. If the space is often an entertainment area or subjected to heavy traffic, a paver that offers low maintenance and superior durability is the optimal choice. The pavers should also create an appearance that is an extension of a person's home decor. Some colours or styles may blend better with the exterior of the home, creating a uniform look. One should also consider the outdoor decor in place and choose pavers that add style to the existing look rather than creating contrast.
Choose the Type of Pavers
With so many paver types available, homeowners should take several things into consideration including style and colour. The colour should match the exterior of the home and other outdoor features. Grey and other light colours tend to blend in well with all types of homes. Style of paver is another factor that sets the tone for the overall look. For example, stone pavers in a square give outdoor spaces a more informal appearance while terra cotta round pavers lend a more traditional and formal look.
Pick a Design
The patterns and designs available with patio pavers are vast. If owners have a specific pattern in mind, this makes a big impact on the type of paver right for the job. Some of the common patterns include herringbone, running bond, and the cottage design. Herringbone is more a formal pattern that consists of zigs and zags. This choice is ideal for areas that are irregularly shaped. Running bond patterns offer simplicity and versatility. This pattern allows the pavers to set at angles to create curves. This type is a good choice for small spaces and work well to create paths and walkways. The cottage design is more a basket-weave pattern. The pavers alternate by lying horizontally and vertically. Another simple design is the stacked bond which features the brick pavers stacked in rows and columns. When used in compact places, it can make the area appear larger than it is.
Consider Price and Size
When working with a budget, it is vital to consider price as some pavers come with a higher cost than others. A budget-friendly option is concrete as they are less expensive than other types, including stone. The size of pavers also makes a difference as larger pavers often cost more, but it takes less to cover the space in question. Measuring the space and setting a budget is vital to successfully paving any area.
Factor in Durability and Benefits
Each type of paver offers different benefits and some are more durable than others. Brick pavers provide consumers with more pattern choices, but are not as strong as concrete pavers. Stone pavers, while extremely durable, may lay unevenly, leaving tripping a possibility. They also become slippery when wet, which can lead to accidents. Both stone and concrete pavers tend to retain their colour and resist breakage more than brick or terra-cotta pavers.
How to Buy Patio Pavers on eBay
With so many options on the market when it comes to pavers, sellers on eBay make choosing the right one simple since you can search for specific items or narrow down all of the choices. Filtering the pavers by style, colour, size, and price can make the decision process a little easier. When you find the right patio pavers for your outdoor space, a top-rated seller goes a long way in ensuring you have a positive buying experience. Since pavers are heavy, finding a local seller who offers pick-up or delivery is a good choice to help you save on costly shipping prices.