Bathtime may not be the favourite part of a child's day, but with the addition of some colourful bath toys, it becomes much more enjoyable. However, even products as seemingly innocuous as baby bath toys can pose risks to a little one's health. Before buying bath toys for your family or for a friend or relative, find out about some of the associated hazards and discover how to select safe baby bath toys.
Choose Bath Toys without Holes or Openings

Bath toys often include holes and other orifices as part of their design. Some allow children to fill the toy and then squirt out the water. While this activity is fun and promotes awareness of the way water behaves, it also leads to a potential health hazard. The insides of the squirting toys often do not dry out thoroughly. The damp environment inside is an ideal breeding ground for mould, bacteria, and mildew. Often, dirt from the bath ends up inside the toys as well. Instead of selecting squirting toys or other toys with holes, opt for watertight, airtight toys with surfaces that are easy to clean.
Select Baby Bath Toys that Sense Water Temperature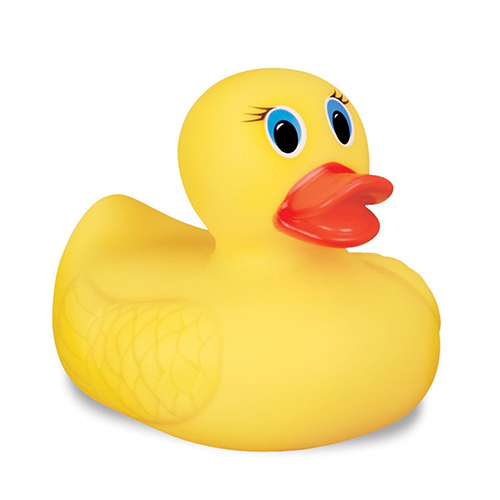 Parents have the primary responsibility of ensuring that their little one's bathwater remains at a safe and comfortable temperature. However, a few types of bath toys can alert parents if the water is too hot. For example, the Munchkin 'White Hot' Duck bath toy reveals the word 'hot' on the safety disc under its belly if the water in the bath exceeds a certain temperature. The duck is watertight, keeping mould and mildew from growing inside the toy after prolonged use. This baby toy is the perfect gift for a new little boy or girl.
Opt for BPA-Free, Non-Toxic Bath Toys
In past decades, many baby bath toys ended up on the market with little regard for potential hazards associated with the plastic of which they were made. With advances in scientific research, modern parents know more about their children's toys and the materials used in their making. Manufacturers are also moving toward a more safety-conscious approach, eliminating substances such as bisphenol A (BPA). As you shop for your children's bath toys, check the label to make sure that the products are BPA-free and have no phthalates or PVC in them. The toys must be completely non-toxic, without any paints, dyes, or other materials that could potentially harm the child over time.
Go Dishwasher-Safe with Baby Bath Toys
Since the threat of bacteria and mould growth is real, choose bath toys that you can clean easily. Look for dishwasher-safe versions of your little one's favourite toys. If they say 'dishwasher-safe' on the label, toss them into the top rack periodically along with your dishes and let the hot water and detergent rid the toys of any lingering germs or bacteria.