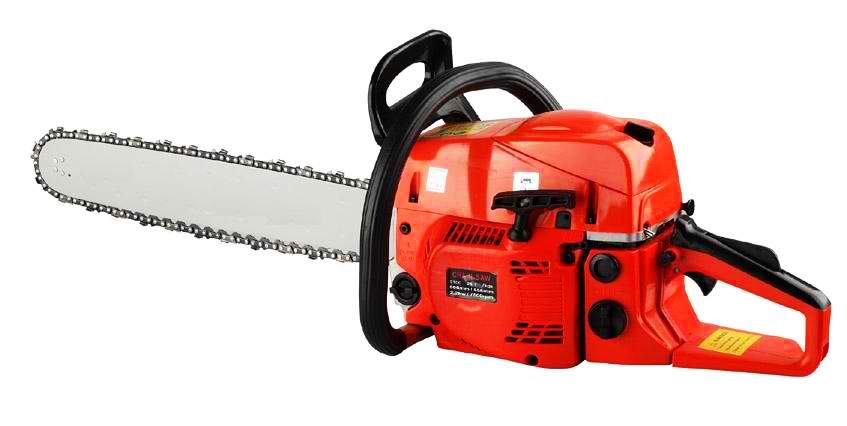 It is not particularly often that an average person uses a chainsaw, but when he or she suddenly needs to use such a powerful tool, it is important that the saw is the right fit for the required job. Any professional who uses chainsaws regularly can vouch for such a statement. Whether it is a person's first time buying a chainsaw or the hundredth time buying one, it is always a good idea to understand the characteristics that make a great chainsaw. By recognising quality brands and understanding how the saw is used and how to safely use it, anyone can easily find the right 52cc chainsaw for the job. Home improvement stores, gardening stores, and eBay all carry a large selection.
Recognising Quality Brands
One of the first steps in finding the perfect 52cc chainsaw is understanding that quality and price are typically directly related. A buyer must decide if he or she wants to make a quality investment for the future or if a less expensive saw that does not work as effectively could still do the job. Professional grade chainsaws, as opposed to standard gardening chainsaws, often come with higher price tags, but they offer high quality and more seamless cutting in return.
Reading through online customer reviews is a great way to determine the quality of specific saws.Echo chainsaws, John Deere chainsaws, and Stihl chainsaws, for example, exhibit hefty price tags, but they also exhibit stellar and reliable performance. On the other hand, Poulan chainsaws and McCulloch chainsaws have a reputation for being more budget-friendly, but their overall quality is not as high as that of their more expensive counterparts.
Determining Usage
Yet another way to effectively choose a 52cc chainsaw is to evaluate where and how the buyer plans to use the saw. The type of wood, the size of the wood, and the frequency of use all play a key role in determining the type of saw a user needs to purchase. For example, for buyers who do not plan to use their chainsaws very often, a small, simply designed saw might be perfect for the job. For projects that involve types of hardwood or big, thick pieces of wood, a large chainsaw with more power might be the perfect tool. Failure to ask the right questions can waste time and money. A large, powerful chainsaw is unnecessary for cutting down small branches from time to time, and a buyer should not feel the need to spend more money on this large, expensive tool for that type of use.
Learning About Bar Lengths
Once the buyer has determined the purpose of the chainsaw, the chainsaw's bar is a good part of the tool to consider. The bar is the metal piece with the blades that juts out from the main body of the chainsaw. Bars come in a variety of lengths, from 6 inches to 20 inches, and different lengths are better suited to different types of projects. The following chart addresses which lengths are best for particular activities when using a 52cc chainsaw.
Bar Length

Prime Usages

Best used for activities that involve smaller cutting objects, such as small branches, and small household DIY projects

Medium, 12 inches to 18 inches

Work well for projects with larger pieces of wood

Also good when increased power is needed for a job that involves more difficult objects

Large , 18 inches and up

Should typically only be used by a professional

Can be very difficult to manoeuvre safely and efficiently

Best for big jobs that require a lot of power, such as cutting down big trees or thick pieces of very hard woods
Choosing a bar length that works for the exact projects a person needs to complete is one of the best ways to find exactly the right 52cc chainsaw. Consumers save significant amounts of money by not going overboard and investing in chainsaws that are too powerful for their needs.
Keep Safety in Mind
As most people imagine when they think of using a chainsaw, these tools can be extremely dangerous, and users must practise extreme care and caution. Once a buyer chooses an appropriate chainsaw, it is even more important that he or she purchases the necessary safety equipment to use the tool without injury. Safety should definitely influence a buyer's decision when purchasing a 52cc chainsaw. An inexperienced buyer should look for a smaller, less powerful chainsaw along with the appropriate safety equipment. A hard hat is always a good investment when using such tools, along with eye protection in the form ofprotective goggles and earmuffs.
How to Buy a 52cc Chainsaw on eBay
Purchasing a chainsaw on eBay is a quick and easy process. Entering specific keywords, such as 'John Deer 52cc chainsaw', into any of eBay's search boxes immediately takes you to a page filled with choices. From there, you can narrow the results using the specifications that eBay provides, such as price range, brand, and condition. The eBay Deals page for garden and landscaping tools also offers some very cost-efficient options for buyers. By simply understanding the different power and quality ratings of 52cc chainsaws and determining your own purpose for buying the tool, you can find the right chainsaw for your needs at the best price.