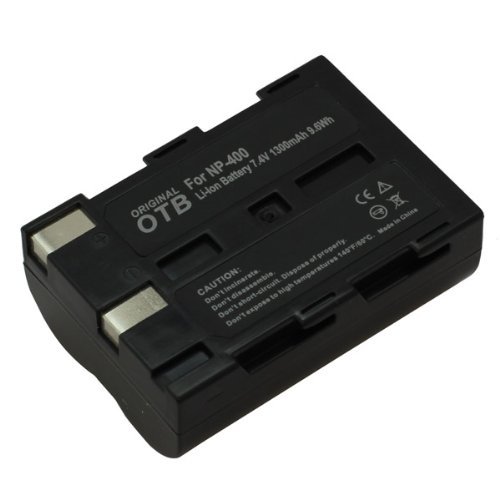 Digital cameras require a significant amount of power to operate, and users may have to frequently replace a battery with a new one. Similarly, it can be a good idea to carry spares for a digital camera when on a trip, to ensure that it can continue to be used. There are all kinds of batteries available for use with digital cameras, and it is easy to find them on eBay.
Selecting the Right Battery for a Digital Camera
· When looking to replace a battery in a digital camera, users should consult with their user manual.
· This will offer specific instruction as to what kinds of battery the camera is compatible with. This is particularly important if the camera uses a proprietary rechargeable battery.
· If a camera uses ordinary single use or rechargeable batteries, ensure that new batteries are the same size.
· AA and AAA are among the most commonly used sizes of battery.
Single Use Batteries
· The cheapest and most widely available type of battery is the single use battery.
· These cannot be used once they have run out of charge.
· Single use batteries are often cheaper and last longer on a single charge than rechargeable batteries.
· Cheap single use batteries carry a risk of leaking.
· There are a number of different kinds of single use battery.
| | |
| --- | --- |
| Alkaline | Alkaline batteries are the most widely available. They can last for longer than many other battery types, and are useful for a range of applications. |
| Nickel | Nickel-oxyhydroxide are less common, and are useful for high energy applications. They typically feature a lifespan similar to alkaline batteries. |
| Lithium | Batteries made with lithium have a very long lifespan, and are used in a wide range of electronics. They are, however, more expensive than alkaline or zinc batteries. |
| Zinc | Zinc-carbon batteries are general purpose batteries, and are widely available. This kind of battery is one of the oldest still available. |
Rechargeable Batteries
Many users prefer rechargeable batteries for use with their digital camera.
· As they can be recharged when out of charge, rather than having to be replaced, they can lead to a saving in the long term.
· They do, however, generally have a higher initial cost.
· Different types of rechargeable battery can take different amounts of time to charge up.
· Rechargeable batteries are more likely to 'self-discharge' when not in use, meaning that they can lose any charge they hold over time.
· A separate battery charger will often be needed for use with rechargeable batteries. It is important to ensure that a correct charger is used with the correct battery type.
· A variety of different types of rechargeable battery are available.
| | |
| --- | --- |
| Alkaline | As with single use batteries, alkaline rechargeable batteries are among the most common and affordable battery types. They can last for a long time and can be quickly recharged, though they self-discharge at a faster rate than other kinds of battery. |
| NiMH | Nickel-metal hydride batteries are one of the most widely available kinds of rechargeable battery. They are available in a range of sizes, and can hold a charge for a similar length as the more expensive NiZn batteries. |
| NiZn | The key benefit of the Nickel-zinc battery is that it has a much reduced self-discharge rate, meaning that these batteries can be stored for longer. They also include no toxic parts. |
| Li-Ion | Lithium-Ion batteries are more expensive than other rechargeable options. However, they can hold a charge for a great deal of time, and self-discharge at a much lower rate than other batteries. |
How to Buy a Battery for Your Digital Camera on eBay
A wide range of single use and rechargeable batteries suitable for use with a digital camera can be found on eBay.
· The full listing of batteries available for purchase can be found under theBatteries, Chargers section of the Electronics category.
· Batteries can be arranged by categories such as size, brand and price.
· Key information about a battery, such as its type, is often prominently displayed in the item listing, making it easy to quickly see if an item meets any specific needs.
· More detailed information about an item can be found on the item page. This includes information about the seller, such as item reviews and feedback ratings, which help to ensure that a purchase can be made with confidence.
· If looking for a specific type of battery for a digital camera or other device, it may be easier and more effective to use the search function, which can be found at the top of every page. Searches can return results from across the site, or from within a specified category.
· Don't forget to look out for any deals on batteries which may be available in the Electronics category.
Conclusion
There are many different kinds of battery available which can be used with digital cameras. Single use batteries are cheaper, though may cost more in the long run as they have to be replaced. These batteries can also last for longer. Rechargeable batteries, meanwhile, can be cheaper in the long term, as they can be repeatedly reused. A wide range of batteries and battery chargers are available on eBay.