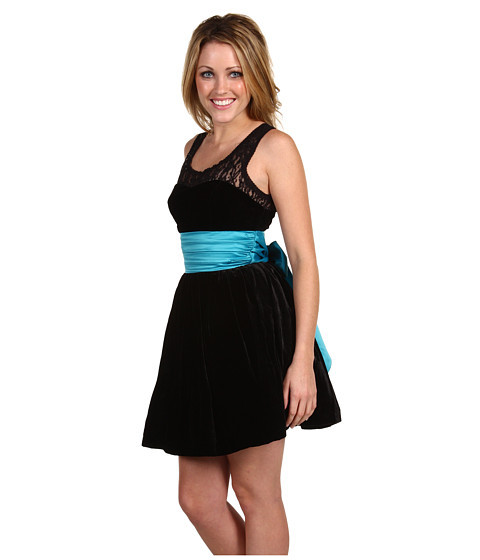 Fashionistas with whimsical taste probably know about the famous designer Betsey Johnson. Known for feminine, exuberant, and over-the-top designs, Betsey Johnson has made a name for herself in the fashion industry. With an extensive career spanning over four decades, she offers footwear, apparel, jewellery, swimwear, watches, and belts, among others. Women who are thinking about buying a Betsey Johnson dress should be aware of the variety of styles available to them. They should also be able to set a budget and discover the best style for their body type. Lastly, those planning to purchase a pre-owned Betsey Johnson dress, whether on eBay or from a charity shop, should know how to examine its condition.
Set a Budget
The first step in shopping for a Betsey Johnson dress is to set a budget. Those with limited funds should find that this keeps them from impulse buys that they cannot afford. The price range varies based on the dress condition. In general, brand new dresses are more expensive than pre-owned Betsey Johnson dresses .
Know the Different Dress Types
When it comes to design aesthetic, Betsey Johnson dresses are known to have a wildchild, fun-loving quality about them. Dress lengths vary with some grazing the floor, while others are above the knee.
Worn for both formal and informal occasions, like proms and summer weekends, respectively, Betsey Johnson dresses have a wide range of styles, like fit and flare, drop waist, peplum, wrap, babydoll, tiered, flounce, cut out, and ruched dresses. Popular dresses include minis , midis, maxis, sheaths, shifts, and babydolls, among others.
As for materials, Betsey Johnson uses leather, cotton, peplum, lace, metallic fibre, polyester, rayon, spandex, wool, nylon, silk, knit, and more. When it comes to colours, on the other hand, Betsey Johnson generally goes with the popular colour trends for the season, but with her own personal twist. Generally, however, her designs are known for a bright and bold colour palette.
These are just some of the Betsey Johnson dresses sold on the market. Ultimately, selecting from these depends on the occasion, budget, and personal taste of the buyer.
Body Types
Another important consideration when buying a Betsey Johnson dress is the wearer's body type. Shoppers must choose the right dress that emphasises the best parts of their body, while hiding the problem areas.
Shape

Description

Style Suggestions

Hips wider than the bust area

Thick thighs

Large rear

Small bust

Strapless tops

Open-neck tops

A-line or full skirts

Apple

V-shaped

Narrow hips

Wide shoulders

Babydolls

Empire waist

Embellished neckline

A-line or full skirts

Straight

Straight line

Hardly any curves

Little definition

Fitted sheath dresses

Babydolls

A-line

Embroidery or patterns on upper body

Hourglass

Full bust

Full hips

Defined waist

Wrap dress

Fitted waist

Knits

Adjustable waist dresses

Full Bust

Bust is significantly larger than the hips and waist

V-neckline

U-neckline

Halter dresses

A-line

Full skirt

Hem details on the bottom half of the skirt
Dressing for one's body type is a great way to ensure that a dress is flattering on the woman wearing it. Still, at the end of the day, the right Betsey Johnson dress is a personal decision. Even if it is not normally recommended for a woman's body type, if it makes her feel beautiful, then she should go for it.
Betsey Johnson Sizing Guide
For a dress to look good on a person, it is important that it fits well. When buying ready-to-wear Betsey Johnson dresses, take note of their general fit guide with measurements in centimetres.
Size

Bust

(cm)

Waist

(cm)

Hip

(cm)

86.36

66.04

87.63

S - 4

88.90

68.58

90.17

S - 6

91.44

71.12

92.71

M - 8

93.98

73.66

95.25

L - 10

96.52

76.2

97.79

L - 12

100.33

80.01

101.6

XL - 14

104.14

83.82

105.41
Ideally, the dress should be as close to a woman's measurements as possible. However, because this is ready-to-wear, it may not fit all body types. Tailors can alter the dress to ensure the right fit.
Buy Pre-Owned Dresses
Unless purchased directly from the design house or major retailers, a majority of the Betsey Johnson dresses available are pre-owned. The good news is that pre-owned dresses are generally more affordable. When considering these dresses, it is vital to look for rips, holes, tears, fading, snags, and more. Additionally, a shopper should check for missing snaps, buttons, belts, and embellishments. When shopping online, get as many photos of the dress as possible from all angles. For dresses with embroidery or beadwork, get close-ups of those areas. Ideally, sellers should let a shopper know of any damages to the dress and decrease the price accordingly. Lastly, if it is not possible to fit the dress before purchase, the seller should let the shopper know if the dress has been altered along with the approximate measurements.
How to Buy a Betsey Johnson Dress on eBay
Shopping on eBay for Betsey Johnson dresses is easy. Type keywords of the particular product for which you are looking into the search bar found on any eBay page. You can filter the results even further through options like price, location, condition, colour, and more. After choosing a dress, you should then evaluate the seller. Ideally, the seller should have a high feedback rating, which shows that the seller is committed to excellent customer service. Those who are buying pre-owned Betsey Johnson dresses should ask as many questions as possible. You can ask questions of the seller through the Ask a Question link in the product listing. Do not forget to check out eBay Deals on women's clothing, as well.