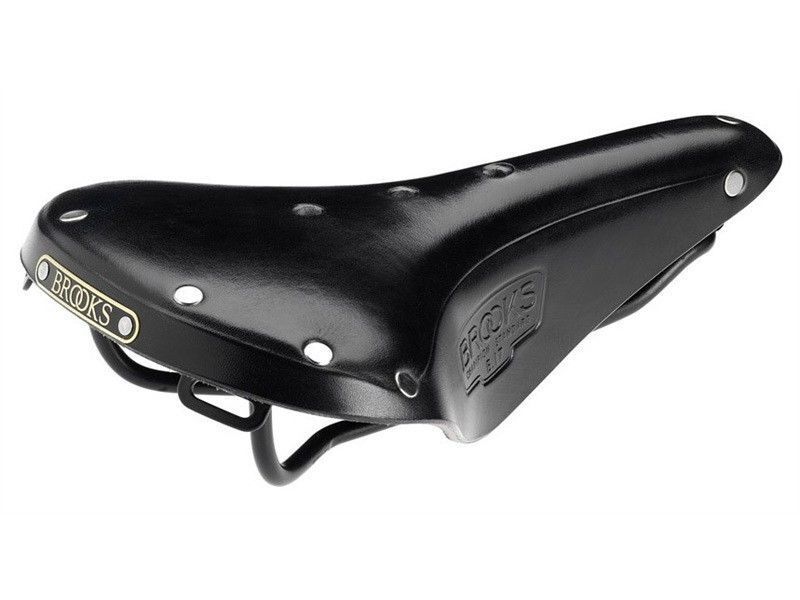 When it comes to cycling, comfort and quality are critical. Cyclists need to stay safe on the roads and trails, and having the proper bike set up, tools, equipment, and components makes rides much more comfortable and enjoyable too. Like choosing a bike frame or swapping out crank sets and derailleurs, having the right seat improves comfort, possibly style, and even performance. Cyclists have many options to accessorise and personalise their bicycles with Brooks saddles, which come in many sizes, shapes, and styles.
Getting Started
Most people do not purchase clothes or shoes without trying them on first and cycling seats are no exception. Seats vary widely in padding, dimensions, size, colour, and price. What fits one cyclist might not fit another, just as one pair of running shoes does not work for all. A Brooks saddle, in addition to fitting the rider, should match the bike in style and design. Remember that saddles wear with age, and eventually mould to users' unique body shapes, but the break-in period can take a while. In addition to having the right seat, wearing the appropriate cycling shorts, and using a lubricant cream to prevent chafing and rubbing helps too.
Factors to Consider
When shopping for a saddle, there are several key considerations to keep in mind. First is shape and design. Brooks saddles fit many body types of men and women and suit specific uses, and to maximise comfort, look for a seat that is neither too wide nor too narrow. A wide seat may cause uncomfortable chaffing, while one that is too narrow can put tremendous pressure on the seat bones.
Next, consider padding. Padding, regardless of whether it is a lot or a little, distributes weight evenly, which alleviates back issues. Some cyclists prefer soft and squishy seats; older and heavier riders, as well as those travelling long distances, generally fall into this group. Others, like cyclists travelling short distances to work or school, and many professional racers, prefer sleek, lightweight racing saddles with minimal amounts of padding.
Rails provide the platform upon which seats rest, and they come in many materials. It is important for rails to be of high quality to ensure they do not rust and fade and do not break under heavier weights.
Lastly, consider saddle covers. Covers include materials like leather, cowhide, plastic, and synthetics. Some have perforations and small holes to allow ventilation, while others have just a base layer.
Types of Saddles
Now that consumers know how to fit a Brooks saddle properly, the search for a suitable match begins. Brooks offers a range of saddles in different colours, sizes, and prices; the selection of saddles falls into the categories below.
Saddle Category

Features

Classic saddles

Suitable for road and mountain bike for men and women

Trekking and touring for long distances

City and transport for short commutes to work and running errands

Aged saddles

Moulded, soft leather seats designed for short commutes

Fit men and women riders

Collection saddles

Vary in design

Have special colours, markings, and other commemorative features
Brooks saddles of all categories come in different colours, including brown, black, and even green and pink. With the variety of seats to choose from, riders have many options for ensuring they and their bikes are comfortable and safe when they hit the roads or trails. Remember that it may take a few tries to find the perfect saddle. Also note that, like shoes, saddles take some time to break in.
How to Buy Brooks Saddles on eBay
To start searching for your Brooks saddle, search eBay to get an idea of the size, colours, and prices available. From the landing page, you can type in the phrase "Brooks saddles" to the search box, then narrow your search results based on the hits that appear in the left hand column. You might choose a saddle by colour, perhaps spotting a conservative black or eye-catching pink that speaks to you. You might even prefer a leather saddle, or one specifically for racing.