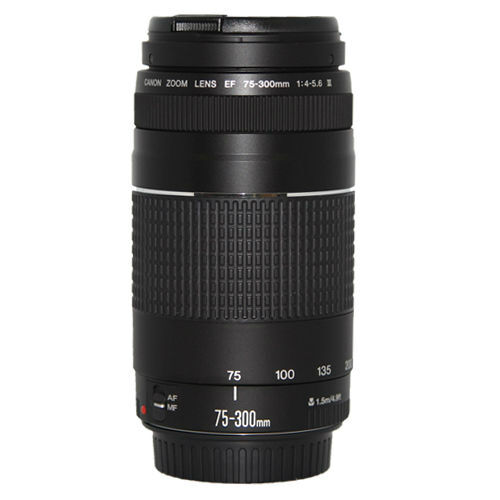 Canon is a popular name in the world of DSLR cameras, and the brand offers many lenses. Because the line of Canon lenses is very complex, users should do some research to determine the types of lenses they need to match their photographic needs. From determining the types of photos they intend to take to paying attention to technical specifications such as aperture and zoom, photographers need to gather information on a range of aspects before making any purchases.
Tips for Choosing the Right Canon Lens
As when buying Canon camera bodies, shoppers should consider what they primarily intend to photograph. Next, they should think about other elements of photography, such as the focal length and zoom capabilities. Deciding how much money they want to spend on a lens is also important.
Primary Type of Photography
This is one of the most important factors to consider because different types of Canon lenses are suitable for different types of shots. For example, a photographer may need to purchase a Canon lens for portraits and low-light photography, but another photographer may need a lens that captures spectacular results in action and wildlife photography.
Focal Length
The focal length of the lens has a large impact on the photos captured by a Canon lens. Buyers can opt for zoom lenses, which have variable focal lengths, or they can choose specific prime lenses with fixed focal lengths. As a rule of thumb, a photographer obtains crisper results and higher optical quality when using prime lenses. The primary downside to these lenses is that the photographer has to walk around more to capture the perfect shots, as he or she cannot simply adjust the zoom to alter the portion of the subject photographed.
Budget
Canon lenses come in a wide range of prices, from somewhat inexpensive primes to very expensive zoom lenses. Buyers should determine their budgets before shopping for lenses. They also need to consider their photography skills because significant price differences exist between beginner and professional lenses.
Types of Canon Lenses
The range of Canon lenses includes several categories, and each category is suitable for a particular type of photography. Beginning photographers may want to consider lenses such as the EF Zoom lenses, which work well for numerous types of photography.
Category

Main Characteristics

Examples

EF-M

Compact lightweight lenses

Suitable for Canon EOS M cameras

Easy to carry anywhere

Canon EF-M 18-55mm f/3.5-5.6 IS STM

EF-S

Suitable for Canon EOS cameras with APS-C type sensors

Wide range of focal lengths

Includes telephoto, zoom, and ultra-wide angle lenses

Canon EF-S 10-18mm f/4.5-5.6 IS STM

EF (fixed focal length)

Ideal for low-light shooting

Wide aperture

Fine control over depth of field

Suitable for shooting wildlife and sports

Canon EF 14mm f/2.8L II USM

EF Zoom

Wide range of focal lengths

Ideal as all-around lenses

Suitable for travel and reportage photography

Canon EF 28-300mm f/3.5-5.6L IS USM

Macro

Suitable for close-up photography

Large maximum apertures

Ideal for detailed wildlife photography and still-life images in studios

Canon EF 50mm f/2.5 Compact Macro
When choosing Canon lenses, buyers need to pay attention to technical specifications such as aperture, focal length, and zoom. Cameras and lenses have mounts, and photographers also have to make sure they purchase lenses that are compatible with their existing cameras.
How to Buy a Canon Lens on eBay
Buying a Canon lens on eBay is one of the simplest ways to get your hands on the desired lens without too much hassle, and you might even save some money. To search for a Canon lens, simply type the name of the lens into the search bar on the website and browse through the results pages. To speed up your search, narrow the results by model, price, condition, and more. Keep in mind that used camera lenses are often in very good shape and make great alternatives to the expense of new items, particularly for new photographers.