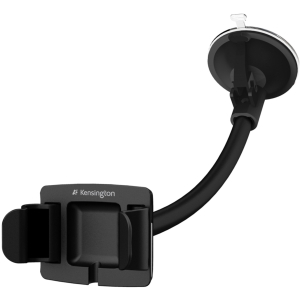 Many mobile phones include a variety of features which may be highly useful when driving, including music playing functions, hands free capacity and a GPS receiver. In order to safely use these features it can be a good idea to fix the phone in place in the car with a car mount. Many kinds of car mount can be found to fit all kinds of phones and electronic devices on eBay.
Matching a Mount to a Phone or GPS Device
· To ensure the best possible fit for a mobile phone in a car mount, it can generally be a good idea to match the phone with a holder and mount designed specifically for use with that device.
· It can be easier to find a specific mount or holder for use with more commonly used phones, such as iPhones, as well as more recent devices.
· Pairing a phone with a specifically designed holder ensures a good fit, as well as compatibility with any additional features, such as charging capabilities.
· Some phone cases are also available which are designed for use with car mounts.
Also available are universal car mounts which are capable of holding a wide variety of different phones in place.
· Don't forget to include the size of any cases or skins in use on a phone when establishing the correct holder size.
Types of Car Mount
There are a number of different types of car mount available. Different mounts are fixed in place in the car using different methods, which can suit different users' needs.
| | |
| --- | --- |
| Glass Mount | Glass mount car mounts are designed to be fixed onto the windscreen of an automobile, often using a suction pad. A benefit of this kind of mount is that it can be placed anywhere on the windshield, meaning the user can place it where they find it most comfortable to use. However, this type of mount can be less secure than other designs. |
| Dashboard Mount | Dashboard mount phone holders are often similar in design to glass mount holders, except instead are designed to fix to the dashboard of a car. These mounts often use methods such as adhesive rubber to fix in place. Though not as secure as some alternatives, they can leave more viewing space clear in the windscreen. |
| Vent Mount | Also available are vent mounted holders. These holders fit onto the vents of a car. This can offer a more secure way of holding a phone in place, though limit the use of the air vent it is fixed to and, depending on the design of the car, may place the phone out of the immediate view of the user. |
| Screw Fix | Some mounts are available which can be screwed into place on the car. These are the most secure types of mount, but require installation. |
Car Mount Features
Car mounts can also offer a variety of useful features which can enable the user to get more out of their phone when in the car, if their phone is compatible.
| | |
| --- | --- |
| Swivel Tilt | Swivel tilt mounts enable more movement of the phone once it is held in place. These mounts often hold the phone on an arm, and enable the user more choice in the phone position, giving them the best possible view. Some mounts are also available with flexible arms which offer a great deal of adjustment. |
| Charger | Many mounts and holders include the capacity to charge the phone while it is held in place. This can be via a built in charger, or with an external cable. The charger will need to be compatible with the phone model in order to be used. |
| USB | Some mounts and holders also include a USB connector. This can be used to charge the phone, or connect it to another device. Some cars may be able to use this connector to play music from the phone through its sound system. |
| Audio Jack | Some holders may include an audio jack , which can enable the phone to play music through the cars sound system. Most use the standard 3.5mm size which can be used with a wide array of different devices. |
How to Buy a Car Mount for Your Mobile Phone on eBay
Car mounts to fit with all kinds of phones offering a variety of designs and features can be found on eBay.
· Car mounts can be found under the Mounts, Holders section of theMobile Accessories category, under Phones.
· Car Mounts can be arranged by categories such as condition, colour and compatible brand, making it easy to sort through the listings of available products.
· Key information about a car mount, such as the type of mount or any features it offers, is generally prominently displayed on the item listing.
· More detailed information about an item can be found on the item page. This includes information about the seller, such as item reviews and feedback rating, helping to ensure that a purchase can be made with confidence.
· If trying to find a specific car mount, it may be easier to use the search function which can be found at the top of every page. Entering keywords will return relevant results from across the site, or from within a specified category.
· Look out for deals on car mounts and other accessories under Phones.
Conclusion
Car mounts are a highly useful accessory for those who drive a lot and want to use their phone for its GPS capacities, music playback or other functions, such as hands free calling. Car mounts are available which can keep a phone charged while it is mounted, ensuring that the battery does not run down. A wide range of car mounts and other phone accessories can be found on eBay.