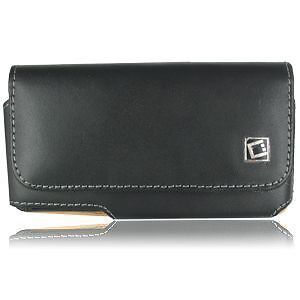 Protecting the 3.7" AMOLED ClearBlack display of the Nokia Lumia 800 is one of many reasons for users to buy a case for their handset. Whether it is to preserve the Lumia 800 for future reselling, protection during day-to-day use, or easy customisation; there are a range of cases to choose from when buying for the Nokia Lumia 800. This guide looks at some of the cases available to buy.
Key Features of the Nokia Lumia 800
To begin with, this guide will highlight the features of the Nokia Lumia, before progressing on to discuss the case options. The features of the phone are as follows:
· The Nokia Lumia 800 has a 1.4GHz Qualcomm MSM8255 Snapdragon processor with an Adreno 205 graphics processor.
· It has 512MB of RAM and 16GB of memory.
· It uses the Mango version of the Microsoft Windows Phone operating system, and is the first Nokia phone to use the Windows Phone OS.
· It has a 3.7" WVGA ClearBlack AMOLED display with brightness control, Corning Gorilla Glass and Capacitive Multipoint-Touch with 16 million colours and 800 x 480 pixels.
· The Nokia Lumia 800 also has the People Hub that brings together social networks, apps and tools together into one place for instant social media updates and uploading.
· It has an 8 MP rear camera with autofocus, flash and 3x digital zoom. It can take still images with touch focus, and Geotagging and 720p HD video at a 3x zoom rate.
· Photos can be shared easily to social network pages, and the Lumia 800 is equipped with the Internet Explorer 9 browser, Microsoft Office 365 and Nokia Drive for directions.
· The Nokia Lumia 800 has a polycarbonate body available in black, cyan, magenta and silver, with curved long edges and a gently sloping back.
· It is 4.56 x 2.4 x 0.5 inches (11.6 x 6.1 x 1.2 cm) in size and 142g (0.31lbs) in weight.
Types of Cases
The following lists highlight the types of cases that may be available for the Nokia Lumia 800. Cases with '(OFC)' in the title are officially licensed cases, specially designed to fit the Nokia Lumia 800:
Bumper Cases
· The Nokia Lumia 800 comes with a black bumper case to protect the phone from everyday knocks and bumps. These cases surround the handset on all four edges, leaving the middle sections clear.
Slim Cases
(OFC) Airflow Case : simple to clip on/off with contemporary mesh-metal look and raised surface to protect the camera lens and the back of handset. Front display left entirely visible with cut-outs and access to all buttons and ports including the top and the bottom, with raised edges for extra protection.
(OFC) TPU Case : more robust than traditional silicone cases, with the flexibility of silicone and the protection of a tougher case. Slim and lightweight design reduces bulk, with cut-outs for all ports and features for maximum functionality.
Flip Cases
(OFC) Leather Functional Flip Case : carrying case made from stylish leather, allows for easy insertion and removal of the handset with reinforced edges and specially manufactured form-fitting plastic to hug the handset. The front cover has a hinged opening and a gentle curve to fit over the curved display.
(OFC) Alpha Flip Case : covers both the front and back of the handset when not in use, with the front flipping open when needed. Cut-outs for all ports and connectors allow access to all the buttons without having to remove the soft leather case.
Capdase SmartFlip Case : made from durable leather with a soft interior lining and doubles as a multi-angle stand due to a crease in the back of the case along with a ridged plastic section in the lid that folds it into a stand, for watching movies and surfing the web in comfort.
Leather Cases
(OFC) Noreve Traditional A Leather Case : designed using high quality genuine leather, providing superior protection with reinforced sides that clip easily to the back of the handset whilst cut-outs allow for use of all the features without taking the handset out of its case. Removable belt clip included with the case.
Proporta Aluminium Slip Pouch : genuine leather case made from fine grain leather, with red stitching to match the red pull tab for easy removal of the device from its snug fit. An integrated aluminium sheet provides rigidity and prevents impact damage.
Soft Cases
(OFC) Soft Case : available in a variety of striking colours, flexible and durable silicone case will tailored design to reduce excess size and weight, and allow access to all the buttons and connectors. Soft-touch feel, enhancing grip during use and with cut-outs for all necessary sections to retain functionality.
Capdase Soft Jacket 2 Xpose : this stylish case is made with high-quality durable material and comes with a professional Screen Guard. It has a soft-touch feel, is flexible enough to remove the handset easily and has cut-outs for the ports, buttons and camera.
Hard Cases
(OFC) Glossy Hard Cover : hard cover case made from smooth plastic with a glossy finish, slightly transparent and available in several colours. It has a gap in the middle to make way for the Nokia Logo, camera and flash.
Sports/Waterproof Cases
(OFC) Armband Pouch : allows the handset to be protected whilst on the move with a secure strap at the top to ensure the handset stays inside when moving. Can be used during exercise with an adjustable arm to fit all users comfortably.
Overboard Waterproof Phone Case : fits many phones, with transparent front window for full use of phone and a LENZFLEX back window for clear photo taking, this case is submersible to 6 meters, keeps out dust, sand and dirt and comes with a neck lanyard and a moisture sensitive desiccant sachet.
How to Buy Nokia Lumia 800 Cases on eBay
Find Nokia Lumia 800 cases on eBay using these steps:
· Search for cases using the search bar at the top of the screen and relevant search terms such as 'Nokia Lumia 800 cases'.
· Alternatively, search by category using the drop-down menu by the eBay logo. From Electronics section, go to Mobile Phones & Accessories, thenMobile Accessories and finally to Cases, Covers, Skins to browse listings.
· It is also possible to narrow down results using the sub-categories which include: 'Format', 'Product Type', 'Compatible Brand', 'Colour', 'Condition', and 'Price'.
Conclusion
There are a large range of officially licensed and custom-made Nokia Lumia 800 cases to choose from when looking to provide protection or personalisation for the handset. Having an idea of the types of cases available for the Nokia Lumia 800 can help when making a purchase on a comprehensive site such as eBay.