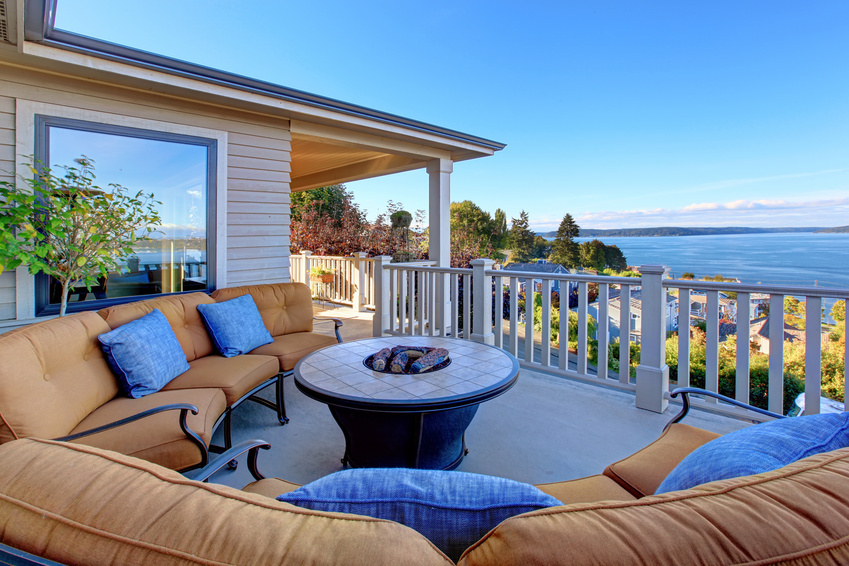 A backyard fire pit provides a warm centre for gatherings with friends and family. It gives nature lovers a campfire feel at home and a way to relax in a comfortable atmosphere with good food, drinks, and conversation. Various types of fire pits exist, and they can serve different purposes. Those who wish to set up a fire pit in the backyard should consider various factors, including the style and function.
Function
Before purchasing a backyard fire pit, homeowners should assess why they want one. People enjoy fire pits for a variety of purposes, including grilling, warmth, and decoration. A fire pit can add value to a home and provide a reason for individuals to spend quality time outdoors.
Grilling
Some people purchase fire pits for backyard BBQ or grilling purposes. Those who want to use a fire pit for grilling food can purchase a grilling grate to securely fit over the top of the pit. For example, the Sunnydaze cooking grate comes in different sizes to accommodate a variety of fire pits. Different styles are available for cooking large or small meats, vegetables, and more.
Warmth
Table-style fire pits offer a warm area for friends and family to gather, talk, eat, and enjoy beverages. Different heights and surface dimensions are available to coordinate with the gathering area. One option is a Landmann fire pit, which features a round design and spark protection, making it safe to set chairs around.
Decoration
Decorative fire pits add charm to any yard, whether users light them up or not. The Uniflame fire pit line comes in several shapes, materials, and sizes to enhance the look of any backyard. Some offer warmth, while others offer lighting for garden or gathering areas.
Styles
Homeowners can choose various styles of fire pits, according to their personal taste. Choosing a style often coordinates with the purpose a person has in mind for the fire pit, as each style offers particular features and shapes to the user.
Steel
Steel fire pits come in virtually any shape, because the material is easy to mould. Stained or finished varieties in various colours can pair well with any type of decor theme. Copper, brass, and burnished brass are a few examples of steel fir pit material varieties. If the original design is not up to par, users can simply paint steel fire pits with weatherproof paints and finishes to suit their taste.
Stainless steel
Depending on preference, consumers can set up in-ground or above-ground stainless steel fire pits. Regular cleaning keeps up a shiny appearance, and the material lends a unique industrial look to the backyard area. Stainless steel is durable and lightweight, allowing users to easily transport an above-ground pit to different areas of the yard. Additionally, the material resists rust and heat damage.
Copper
Copper fire pits are often bowl-shaped to disperse heat evenly and lend an antique appearance to its surroundings. The material does not rust, is durable and long-lasting, and the metal cools quickly. Consumers can use specialised cleaning products to prevent an aged look, although some people prefer the unique aged colouring effect.
Chiminea
A Chiminea fire pit is pear-shaped and closely resembles a fireplace. A sturdy stand holds the fire-producing area well above the ground to reduce fire risk. Chimineas often consist of clay or various metals to hold in heat, and a long neck sucks smoke up and away from eye level.
Cast iron
A cast iron fire pit features the look of more expensive metals without the hefty price tag. The heavy metal is excellent for holding in high temperatures. The most common shapes for this type of pit include bowl and bucket, with a metal screen often accompanying the bowl variety. For consumers looking for a classic style, a cast iron fire pit often gives a vintage look to the surrounding area.
How to buy fire pits on eBay
You can find the fire pit for your garden or backyard area from sellers on eBay. Start by entering keywords such as "fire pit" into the search bar available on any eBay page. Find detailed results by entering a specific brand or type of fire pit, such as "cast iron fire pit" or "Landmann fire pit". You could also look for accessories, such as a grill grate or grilling tools. Review a seller's page for valuable information, pictures, and shipping options of a desired product.